The shortage of school places may have become a familiar headache, but there still seems to be hope within Whitehall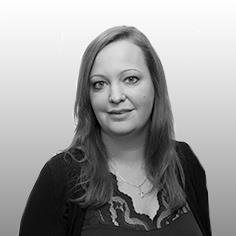 The shortage of school places has, over the past decade, become a headache so familiar that it seems almost in danger of being overlooked; with the tranche of headlines proclaiming a looming crisis as inevitable a part of each new school year as exam fears and schnauzers swallowing homework. The 600,000 extra places that the government said would be needed between 2015 and 2019 is a statistic cited with depressing annual regularity.
But within Whitehall, all but those with the most unusual taste for problematic equations seem to hope that, much like a dreaded double maths lesson, the predicament will somehow pass without requiring particular engagement.
Against the odds, however, this uncoordinated approach appears – just about - to have worked when it comes to primary schools. Since 2010, the government has been providing around £1bn a year in basic need funding to deliver the extra primary places required to educate a burgeoning school-age population. This cash, channelled through the largely local authority-controlled primary school network, together with rising class sizes and some resourceful thinking (and top up funding) from local authorities, appears to have pretty much allowed the number of places to keep pace with the number of kids. The problem hasn't vanished - a further 300,000 places are needed in the next eight years - but it is, in relative terms, under control.
Now, however, the issue of creating more school places is about to enter a far more difficult phase, as the population bulge hits the secondary school estate.
The reason the headache is about to pound a lot harder is partly because existing secondary schools, based around subject-specific teaching rooms, are inherently harder to adapt than primaries, where an extension just means finding extra space. But the problem is further complicated by the recent shift in ownership of the secondary estate. Local authorities, as has been the case for decades, have responsibility for delivering places; but they now only directly control around 35% of the estate, with much of the rest in the hands of academy trusts.
As a result, construction firms may find their client for secondary schools work being any one of myriad organisations: academy trusts, government delivery body the Education Funding Agency, local authorities or individual schools.
This fragmented client landscape inherently leads to inefficient procurement and lost opportunities to drive value from building work. Put simply, with some tricky building work to undertake and without a clear pipeline of work from a repeat client, construction will cost more; possibly, as one expert suggests on pages 20-23, up to 30% more.
This picture is not going to change while we have a government that is dogmatically wedded to the principle of schools being outside local authority control, despite the Conservatives' recent embarrassing climbdown on enforced academisation. But whatever your view on the educational benefits – or otherwise - of free schools and academies, there is a clear mismatch between the new education system and the way places in that system are funded and delivered.
While the provision of education has undergone its most radical shift in the post-war period since 2010, the responsibility for delivering school places remains rooted in the local authority-led system that the government is trying to replace. And so does the way the funding to deliver school places is calculated.
For much of the last six years, the cost of school building has been the subject of constant comparison to Building Schools for the Future, the Labour government's £55bn school building programme, slammed for its highly variable construction costs and frequently lavish designs. But over time, these comparisons - used by the government to drive down build costs - have become less and less meaningful, as the economic climate shifts unrecognisably from that when BSF was under way. And that shift will only increase in a post-Brexit environment.
So it is time for the government to take a clean sheet of paper and work out exactly what it costs to deliver decent quality secondary school places. We need a new equation for a new era of varied school governance and a new economic climate.
As it stands, the procurement inefficiencies created by the mix of school ownership may necessitate a small rise in the amount the government should allocate to fund each extra place. But if it does not swallow that pill as a price of the educational changes it has introduced, the cost to future generations will become far higher - with clients being pushed into commissioning cut-price buildings that will simply rack up bills for repair, maintenance and even replacement. And all that before the children that need the places now are anywhere near having children of their own.
Sarah Richardson, editor