Construction's skills crisis could put a break on growth in the sector. Tackling low productivity is essential if construction is to remain affordable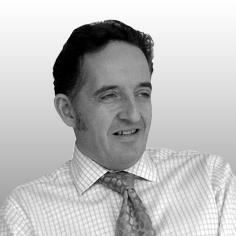 The labour force is construction's Achilles' heel. While other sectors can use scarcity of labour as a prompt for investment in improved productivity, construction firms typically pass increased costs on to clients. So, while productivity in UK manufacturing increased by over 70% in real terms during the past 20 years, construction efficiency barely improved, contributing to much higher cost escalation than in the wider economy.
As a challenge, productivity in the UK is doubly important at the moment. Economy-wide productivity has barely moved since the downturn in 2008 - significantly affecting UK competitiveness. Additionally, increased productivity opens up the prospect for non-inflationary growth in living standards. Recent improvements in labour output and earnings have helped to underpin the UK's strong recovery.
With crucial infrastructure projects such as the Midlands Mainline electrification scheme being cancelled, in-part due to delays and higher costs, the impacts of our industry's inefficiency are spilling out into the real world. Given that cancelled infrastructure investments have long-term implications for regeneration, regional competitiveness and a balanced economy, it's fair to say that construction's productivity puzzle is a national problem, not just an industry issue.
Given a background of increasing workload, scarce labour and deep-rooted inflationary pressure, the latest data, showing a significant contraction in the construction labour force, should set alarm bells ringing. The big picture was an unexpected net fall in national employment of 40,000 in the three months to June 2015. The detailed picture is that the construction workforce alone fell by over 70,000 (net) - a 3% reduction.
Given the construction industry's age structure, high levels of self-employment and high levels of reliance on overseas labour, there are a range of explanations for why employment may have fallen in the short-term, but rising joblessness wasn't one of them - construction unemployment is at an all-time low with barely 76,000 ex-construction workers looking for work.
So if the labour force is contracting while output is forecast to grow by 5% this year, then either industry productivity must increase or contractors must work harder to attract workers - presumably by paying more - with a knock-on effect on either prices or profitability. Isn't it time the industry got serious about productivity rather than taking the easy way out by passing on costs?
The latest data, showing a significant contraction in the construction labour force, should set alarm bells ringing
There are of course many reasons for construction's poor productivity. EC Harris' 2013 research for Department for Business, Innovation & Skills (BIS) into the structure of construction supply chains highlighted how fragmented the industry is and, as a result, how dependent project success was on the skills of key individuals such as the contractor's site manager.
These conditions haven't changed, and sources of inefficiency cutting across product design, project team structure, quality of collaboration, quality of information and effectiveness of planning and reporting combine to create the conditions for endemic under-performance.
Construction 2025 set out a vision to transform construction into a sustainable, productive industry delivering whole-life value. That vision is challenging to deliver, so what pieces of the puzzle could be focused-on to improve efficiency as a priority? The first piece should focus on people at the coal face, maximising personal productivity by ensuring that they are safe and have the necessary resources to do their job - access, information, material and supervision. It sounds obvious but there is plenty of evidence of continuing low-utilisation of site labour that can only be addressed at a site level.
The second component should be more extensive and better project planning at a detailed, tactical level - aimed not only at identifying the best work sequences but also at equipping project managers to respond proactively to the changes that will inevitably take place on site.
The third element needs to be better project control - linking cost, programme and risk through integrated reporting tools - so expected levels of performance are understood by all of the team and under-performance highlighted.
The fourth must prioritise better alignment of design and construction - improving design for manufacture and assembly if nothing else - so that clients are confident that they are buying what the supply chain wants to supply and is capable of delivering.
The last piece is data - information and information management has a key role to play in delivering heightened productivity. We need to capitalise on the benefits of builders who understand the co-ordinated solution that needs to be delivered, and clients who fully understand what they are buying.
Construction's skills shortage is unlikely to be fixed simply through more recruitment and training. Unfortunately, detailed planning, comprehensive controls, focused collaboration and usable data do not naturally align with how construction prefers to deliver its work. Too often project teams fail to prepare sufficiently and, in order to improve performance, the industry must improve planning and delivery of work to make better use of existing resources.
Simon Rawlinson is head of strategic research and insight at EC Harris.