Survey by Lloyds Bank takes temperature of housebuilding sector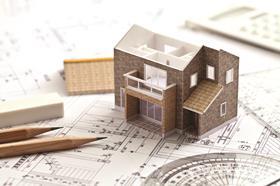 Chronic skills shortages are causing concern for housebuilders, according to a Lloyds Bank report on the UK housebuilding sector.
A quarter (24%) of firms surveyed - from SME contractors to major national developers - said skills shortages was the biggest challenge facing the industry.
More than a third (35%) of respondents also said that there was a lack of suitable candidates to fill existing and new jobs.
The skills shortage, according to the respondents, is most acute among electricians and site managers, but project managers, quantity surveyors and architects are also lacking.
Slow planning decisions - cited by 46% - are another key issue preventing the acceleration of housebuilding to match demand, while 34% also said opposition to building on greenfield and brownfield sites was a major challenge facing businesses and 42% cited public opposition to development.
Alasdair Gardner, head of housebuilders at Lloyds Bank Commercial Banking, said: "Housebuilders told us that slow planning decisions are a challenge, something the commission reflected in its call for clearer targets for local authorities on planning process timeframe."
However, stamp duty reform and the Help to Buy scheme were flagged by 73% and 63% of respondents respectively as having a positive impact on the housing crisis.
Despite the challenges, firms are optimistic and many were taking steps themselves to redress the skills shortage, with 31% prioritising investment in recruiting apprentices and 87% looking to increase the size of their workforce over the next year.
Meanwhile, a report also out today by law firm Bond Dickenson calls for housing to be classed as a national infrastructure priority to increase attention paid to, and investment in, housing.
The report states that there is a "clear imperative for central government to show strong political leadership in driving large-scale housing development in the national public interest" and that use of the National Significant Infrastructure Projects (NSIP) regime could harness the power of the private sector and "relieve hard-pressed local authority budgets".
Kevin Gibbs, a partner at Bond Dickinson, said: "This is a national crisis which needs a national solution. The principles of localism are laudable but the current planning system simply doesn't ensure that local authorities will deliver housing on the scale we need.
"There is a clear imperative for central government to lift restrictions on housing delivery and show strong political leadership in driving large-scale housing development in the national public interest."