The south London neighbourhood is currently famous for its grim gyratory system, but the future of Elephant & Castle is green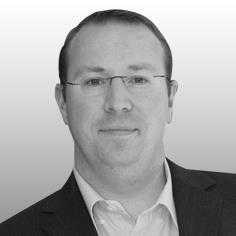 Recent research from DEFRA has shown that air pollution reduces the average UK life expectancy by 7-8 months.
That is why improving air quality is a fundamental part of our £1.5 billion regeneration project at Elephant & Castle, which is now well on its way to becoming one of the most sustainable urban areas in the world.
As well as delivering nearly 3,000 new homes over the next 10 years, we plan to make Elephant & Castle climate positive by 2020 – an ambition which has recently been recognised by the C40 Cities Climate Leadership group in partnership with the Clinton Climate Initiative.
It is estimated that 24,000 deaths per year are caused by dangerous levels of vehicle emissions in the air
Part of this plan will involve enhancing the biodiversity of the area. For example, we will be planting over 1,200 new trees in the surrounding streets as well as creating Central London's largest new park for 70 years – a major feat considering its Zone 1 location.
Whilst progress has already been made across the capital to reduce harmful air pollutants including sulphur and nitrous oxide, road traffic and congestion has led to a rise of other damaging air pollutants such as PM10 or 'Particulate Matter', which can have adverse effects on human health.
In the UK, it is estimated that 24,000 deaths per year are caused by dangerous levels of vehicle emissions in the air. In Southwark, these emissions account for 50% of the area's total air pollution, according to the Southwark Air Quality Management and Improvement Plan.
We believe that by creating an environment that engenders sustainable living, we can significantly improve the air quality of the area. For example, fewer than 25% of the new homes we build will have car parking, but there will be more than one bicycle storage rack for each home. Vast open spaces and pedestrianised zones will also encourage walking as a better means of travel.
We hope that the major improvements we are making to the retail offering will also help to further reduce the level of emissions – with more on offer in the local area, fewer journeys out of the borough will need to be made. Providing a higher level of self-containment, reducing car reliance and promoting cycling and walking will all contribute to the village-like sense of community and sustainability we hope to achieve at Elephant & Castle.
In this way, the scale of the project - and our ability to control all aspects of it - provides a major advantage for us and enables us to take a holistic approach to sustainable development.
All of these initiatives will be carefully measured against the findings from base line studies which have been carried out by professional bodies including the London Wildlife Trust and Kings College London. We therefore know exactly what the current situation is and will be able to measure our efforts year on year.
Whilst it is fair to say that the quality of air in Central London is not going to change overnight, we believe that by delivering large-scale urban regeneration schemes that engender a more sustainable way of life, major improvements in air quality can be achieved.
Jon Kirkpatrick is head of sustainability at Lend Lease EMEA