Despite the gloom, there are reasons to be cheerful this summer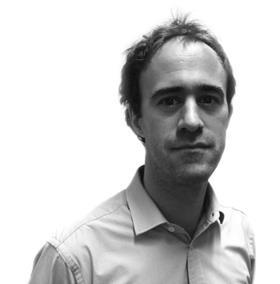 For journalists, summer is known as "silly season" - the part of the year when, for lack of genuine news events, the most trivial snippet or freak happening can become the epicentre of weeks of coverage. For housebuilders, as well, this time of year is when both buyer demand and the immediate pressure of imminent financial results fall back, making the living somewhat easier on sites up and down the land.
But while the weather may be warmer, there is no sign of the construction industry - or the bits of government that affect it - taking a break. Last week, proposals for the uplift of Part L were published, and this week has brought another major government consultation on regulations that have a huge impact on the housing sector. The "allowable solutions" part of zero carbon - whereby housebuilders can offset the carbon emissions from their building work by doing green things outside the home itself - has been a puzzling part of the zero-carbon riddle since the policy was announced seven years ago. As you'll see, there is unfortunately little sense that this latest publication gets much closer to solving it.
Meanwhile, in the next few weeks we will see the government set out its general position on minimum housing standards - a consultation that could, if reports are to be believed, call for minimum space standards, a move that would be heavily resisted by the housebuilding industry. These are all important issues that will affect the viability of housing development, and it's good to see progress. It's a shame that it remains unclear how the government plans to resolve the tension between its one-in-two-out pledge on business regulation, and its commitment to good design and zero-carbon homes.
This week's news section is also hardly a lighthearted holiday read. Our reports on multiple legal cases – which do include some sagas worthy of beachside best-sellers (Hackney Empire and Museum of Liverpool) – and disappointing company results give, sadly, a sense of recession-hit business as usual. Not much of an optimistic Construction 2025 vibe there.
But despite all this, there are reasons to feel cheerful, nay, even sunny as the industry - and Building - heads off for its traditional summer break. The CPA's upward revisions to its output forecasts have underlined the sense that, after five years of pain, things have finally got as bad as they're going to get - and may even be about to improve. Indeed, read between the lines of Morgan Sindall's recession-hit first-half results, and it's not hard to see hints of a business preparing itself for future growth. And if you want to keep that holiday feeling alive, just turn to page 34 for a construction industry trip to the Peak District, and page 38 to marvel at the billions spent on indoor beaches around the world.
So there's more than enough positive news to keep you going next week when Building doesn't publish a print issue. We'll be back again on 23 August. In the meantime, you can keep up to date with all the latest breaking news, comments and features online, as ever, at www.building.co.uk and via our tablet app. We've also put together a special Vintage Summer issue for the tablet, which will include everything you'd expect from the print edition. Even more of a reason - if you needed one - to make now the moment that you activate your online subscription (www.building.co.uk/activate). Enjoy the holidays!
Joey Gardiner, assistant editor