There is a lot be positive about the Lib Dems' green policies but the industry needs more certainty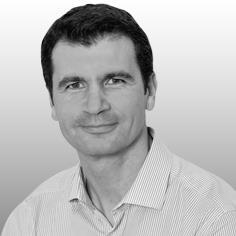 "Voting blue will never get you green," that's what a fired-up Ed Davey told an auditorium of the Liberal Democrat faithful at his party's conference in Glasgow on Tuesday.
The energy secretary gave a passionate speech in which he had more than a few pops at his current and former Tory colleagues and their apparent dislike of all things green.
This bullish approach is somewhat inevitable as the conference season formally fires the gun on an intense period of electioneering in the run up to 7 May. Yet it also demonstrates the tightrope that Davey has often been forced to walk in his two and a half years as a Lib Dem secretary of state in a Conservative-led coalition.
With his ministerial hat on, Davey has staunchly defended his government's record on green issues. But with his party hat on (so to speak) he's been an outspoken critic of his Tory partners. Such is the nature of coalition partners differentiating themselves in the run up to elections - something which many other countries around Europe are familiar with, but is still rather alien to us in the UK. The politics of it is fascinating, but it's the policy that is rather more important to businesses in the construction sector.
In terms of the substance, Davey announced that he'd secured an additional £100m from Treasury to boost the Green Deal. In November the government will reopen the Green Deal Home Improvement Fund – in what could be a final bid to rescue the policy.
With politics as unpredictable and unstable as it's been for over a generation, we need a cross party consensus
At a time when the Treasury pulls tightly on the purse strings, this is no mean feat, and Davey deserves plaudits for that. Unfortunately, as was heard time and again in the fringe meetings of all three party conferences, it's long-term consistency and confidence that matters.
With politics as unpredictable and unstable as it's been for over a generation, we need a cross party consensus about the need to treat energy efficiency as a long term national infrastructure challenge. Some of the rhetoric we heard from all three parties this autumn was encouraging. But the real question is, will there be action to match the words, whoever finds themselves in power on 8 May 2015.
Paul King is chief executive of the UK Green Building Council