Clients had better get used to seeing jobs bust deadlines
Amid all the news about sites going back to work, one figure has stood out so far.
Last week, Mace said it was hoping to get its sites up to 80% of capacity of what it was before the coronavirus crisis escalated by the end of July.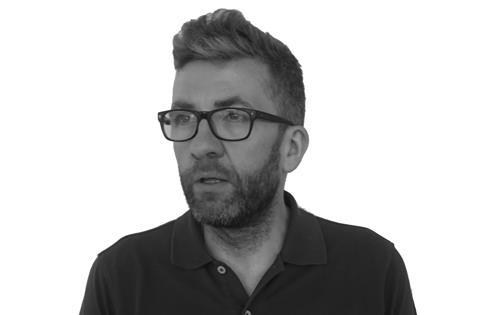 To all intents and purposes, the end of July is still three months away. Right now, Mace said its sites, and not all have yet reopened, are operating at between 30% and 60% of capacity.
This is not to single Mace out but their figures are important here because, unless someone else has a magic bullet or is flouting the rules completely, these numbers can be taken as a rule of thumb for most other major contractors – especially those working in London. "Another clear sign that this will be no U-turn recovery for the contracting sector," Cenkos analyst Kevin Cammack remarked.
Before the pandemic became a crisis in the middle of March, Mace had 9,000 staff on its 90 jobs. A 20% cut on that figure is 1,800. In other words, that is the minimum number of workers who will still be missing from its sites by the time August comes around.
The possibility of 24 hour working on sites, so often a feature when a job with an immovable deadline means it is flooded with resource, now seems to be more and more on the cards
One of the firm's biggest jobs is the Battersea Power Station redevelopment where it is working on the second phase. Before the site was shut down on 24 March, around 2,800 were working on this bit of the job. Sir Robert McAlpine, which is working on phase three, had around 1,500 on its part of the scheme. Taking the 20% figure as a rule of thumb again, that means both phases will be down 860 workers. And that is when things really start to get up and running – being down nearly 900 workers might seem like a triumph right now.
Most firms have been keen to stress just how limited the site reopenings actually are. McAlpine, Laing O'Rourke, Multiplex and others have all stressed the reduced nature of resumption.
O'Rourke has introduced multiple shift patterns on its Soho Place job for Derwent at Tottenham Court Road. It is allocating 30 minutes handover time between one shift clocking off and the next one clocking on. All this eats into productivity. No wonder trade body Build UK has opened talks with the Local Government Association to look into extending site opening hours. The possibility of 24 hour working on sites, so often a feature when a job with an immovable deadline means it is flooded with resource, now seems to be more and more on the cards.
Clients are going to have to get used to promised deadlines being missed; they are not being bust by incompetence, mishaps or unforeseen ground conditions. Covid-19 is doing the damage this time around. It seems jobs will end up taking longer and those that are in the ground are going to be finished later than what is stipulated in the signed contract documents.
For now, a truce seems to be holding. London cost consultant Alinea, which is working on a string on high-profile schemes including Lendlease's One Bishopsgate Plaza and Multiplex's 22 Bishopsgate, said yesterday that it was seeing a high degree of collaboration from the client through to the main contractor and the trades.
It said that some clients were even keen to offer help on cashflow and other mitigation measures, such as granting extensions of time and liquidated damages holidays and even improved payment terms – although it pointed out that they were stopping short of committing to an acceptance of costs.
At the O'Rourke site, workers are being encouraged to walk, cycle or drive to work. There will be some who will say it will not work – and it must be said how many builders will walk to the job is a moot point given most live in the outer London boroughs rather than the more expensive Zones 1 and 2. But firms have to try something because these restrictions are going to be around for quite some time. Pictures of packed grandstands at that building industry favourite, the Cheltenham Festival in March, seem to belong to a bygone era at the moment.
If firms do not come up with new ways to follow social distancing protocols then those stalled jobs will stay stuck. Some initiatives will work and some will not. But try they must. The industry will adapt because it has to. Things change. After all, who would have thought Mace would have built the Shard and become a main contractor?
Dave Rogers, Building deputy editor