Quantity surveyors don't just keep the score but contribute to good design - so why did the RIBA fail to credit them at the Stirling Prize Awards?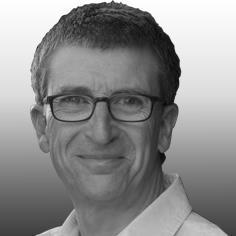 It's not every day you get to go to the RIBA Stirling Prize Awards evening, with the added excitement of being the QS for a shortlisted finalist, Witherford Watson Mann's fantastic Astley Castle. As you will all know by now it won, a real triumph for WWM in particular, and the whole Astley team and client on what was a very challenging project. But wait a minute, according to the RIBA, the whole team did not extend to the QSs who in every case were left out of the screened credits.
Come on RIBA, this is 2013 and the QS is as much a part of the team as the engineer or builder. One of the themes of the evening's speeches was collaboration. A modern project is complex and needs the expertise of the whole team to help achieve the architectural aspiration. As Simon Allford has said, no one member of the team has all the best ideas. There are some good QSs out there who, believe it or not, understand and appreciate good design and architecture, and try to help facilitate it.
Fortunately, WWM and nearly all of the winning architects graciously name-checked their QS (congratulations Stockdale and Edmond Shipway) which does rather suggest that it is the RIBA who is out of step with its practitioners.
So, congratulations to all the winners and their support teams, and especially Witherford Watson Mann and the Astley Castle team, but it's time the RIBA recognised that a good QS doesn't just keep the score.
Richard Jones is a senior partner at Jackson Coles