Six days out from the EU referendum and the result is too close to call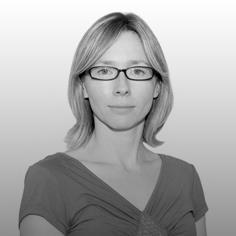 Six days out from the EU referendum and the result is too close to call: at the time of going to press four polls showed a shift towards Vote Leave, and further polls are expected to indicate a close race. As with the last referendum that gripped the British public - the vote on Scottish independence in 2014 - a knife-edge situation at such a late stage makes for an exciting campaign and wall-to-wall media coverage.
For construction businesses contemplating the economic impact of a vote for Brexit, all this excitement could better be described as deep concern, bordering on panic: the uncertainty has made investors jittery, with the stock market and the value of sterling both taking a hit. Admittedly, the latest set of construction output figures from the Office for National Statistics is mixed: the year-on-year figures show output dropped 3.7% in April, but there was an unexpected 2.5% rise in output in April compared with March this year. While some may take heart from brighter second quarter figures, this could just be a blip and of course does not reveal much about the potential impact on output if we do decide to exit the EU.
The Remain camp's economic arguments, that Brexit risks a recession in the short term, more years of austerity and slower growth over the longer term - backed up by independent expert bodies such as the International Monetary Fund and the Institute for Fiscal Studies - seem to convince most professionals in the construction sector. Back in May we launched our "Building Says IN" campaign, after conducting a survey of 1,300 people in construction and finding two-thirds wanted to remain in the EU. Since then we have had 17 firms and over 40 individuals sign our open letter in support of staying, the latest signatories being Carillion, Cullinan Studios and Rab Bennetts.
Of course, the construction industry does not have one uniform opinion. Just take JCB's Lord Bamford who recently came out as pro-Brexit, stating that "we can stand on our own two feet". Such confidence is appealing for voters, but in this magazine's opinion the economic arguments from Vote Leave simply do not stack up for our industry. This week we look at four key areas where construction relies on the EU and where cutting our ties would have a profound impact: labour, materials, investment and growth.
While construction professionals may be convinced we should remain, the recent surge in support for Brexit in the polls suggests the economic arguments hold less sway over the wider voting public, many of whom are more concerned with the issue of immigration. Brexiteers have created a negative impression that immigrants are a threat to jobs, wages and public services. But perhaps the construction sector can now - even at this late stage - help to challenge this perception.
The sector is in a unique position to reinforce the Remain camp's view that workers from the EU make a massive contribution to this country: migrant workers make up around 10% of the construction workforce, and some estimates suggest that figure rises to 50% on some central London sites. We simply do not have enough skilled and qualified workers in this country to build all the offices, homes, schools and infrastructure the country needs to grow the economy and improve people's everyday lives. If the UK votes to leave, the risk is that we lose out on talented professionals from the EU, one of whom tells Building she is so worried about her future she is applying for British citizenship and another who says a vote to leave "will definitely make people think twice before coming and it will reduce opportunities".
The key battleground will be over the "undecideds" - a third of voters won't make up their minds until this week, and many will delay until polling day itself. So, this nail-biting uncertainty could well continue until 24 June - and in this last gasp of the campaign, this sector still has an opportunity to influence the hearts and minds of the electorate by making clear the benefits to UK construction - and therefore to the UK as a whole - of immigration and the free movement of labour in the European market.
Chloë McCulloch, managing editor