The government has withdrawn amendments that would have made life less risky for those introducing broadband fibre. The onus is on developers to act themselves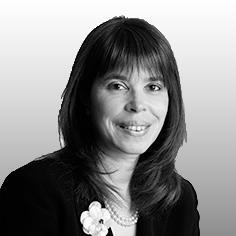 In January the government published proposed reforms to the Electronic Communications Code in an amendment to the Infrastructure Bill. These were generally welcomed, however, in a surprising U-turn, the government withdrew the amendments. In February the government launched a consultation on reforming the code. The consultation introduces a draft bill which sets out a new Electronic Communications Code. Until a new code is enshrined in legislation, the construction industry will continue to face challenges in introducing broadband fibre in buildings.
For new or refurbished buildings under construction it is not uncommon for a direct contract to be let by a developer to a broadband provider who may supply the cable and equipment. They may undertake installation or look to the contractor to do so. Whatever the arrangement, the interface between the building contract and the installation agreement needs to be considered, so the obligations of the contractor are not displaced and risks are appropriately addressed. Some points to consider are:
Is there a clear specification for the broadband cable and equipment to be supplied and how and when will it be tested? Who is liable should a defect arise and how, practically, will it be remedied?
When is delivery, and what is the programme and method for installation? Delay or interference to the contractor's works needs to be avoided or the developer risks claims for an extension of time and associated loss. If the main works are delayed, how will this effect cable installation? A significant delay may give rise to termination of the installation agreement unless this is catered for.
What level of future proofing is needed - is there adequate space now and in the future for additional broadband equipment, cable and its maintenance? The wayleave permitting the provider the right for its equipment in the building should be considered in tandem. Any imprecise location - for example, "in the plant room" - may give the provider right to move or increase the size of equipment without the building owner's consent being required.
Are there any limits on liability, and are they appropriate in the context of construction risks? It is not unusual for providers to exclude consequential losses, which may preclude pass through of some contractor or third party claims.
Thought needs to be given to the longer term too. Currently a broadband provider can be granted a wayleave for its cable and equipment in a building for an unlimited term. This locks the building owner (and its occupiers) to a particular provider. Although this may not present an immediate issue if the broadband provider is a strong household name, the position is likely to be different for new market entrants or where transfer by the provider to another is not prohibited. Landlords may find it difficult to terminate a wayleave if they have to prove that the service is unsatisfactory or not used by the majority of the tenants (given standard service requirements are commonly in the operational agreement between provider and tenant).
Similarly issues are raised by the tenant who wants choice. A BT director may want his company's service only. A purchaser may ask for a specific provider as a condition of sale. As broadband users become more sophisticated and selective, buildings and their legal documentation will need to respond.
It is welcome news that a full consultation on the Electronic Communications Code is now taking place. The draft code stipulates a fixed term wayleave, and made the procedure for removal of unwanted and redundant apparatus by building owners clearer. However, the continued uncertainty and commercial risk considerations may prompt developers to take new steps. Will they look to undertake cabling and installation themselves and see licencing its use as a future income stream as they look to build the villages of tomorrow?
While the UK government may have been hesitant, the European Parliament is less tentative when it comes to influencing telecommunications infrastructure. On 15 May 2014 European Directive 2014/61/EU was adopted which seeks to help facilitate the distribution of high-speed electronic communications networks as part of the EU Commission's Digital Agenda to ensure that all Europeans have access to high speed internet of 30 Mbps or more by 2020.
We need to make sure that our buildings are fit for the future and can adapt to our changing needs as technology advances. With legislative change still some way off, perhaps now is the time for the communications and development industries to enter into dialogue and implement voluntary changes. If the UK is to compete on a global scale it is essential we grapple with these challenges for our built environment today.
Helen Garthwaite is a partner in the construction team at Wedlake Bell, and organiser of Tomorrow's City, Today's Challenge debates (#tomorrowscity)