Fourteen years after the Society of Construction Law published its first Delay and Disruption Protocol there's a draft second edition. So what's changed since 2002?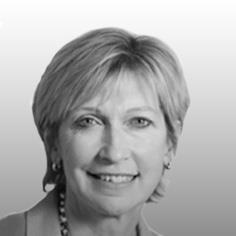 The Society of Construction Law has issued a draft second edition of the Delay and Disruption Protocol, 14 years after the first edition was issued. Back then, its aim was ambitious. It was that, in time, "most contracts will adopt the Protocol's guidance as the best way to deal with delay and disruption issues".
It stated that the number of disputes could be reduced if there was a transparent and unified approach to the programme and the site records. It contained a great deal of detail about the way a programme should be prepared and gave a preferred method of delay analysis - time impact analysis - identifying the shortcomings with other methods. Although it stated this would only work if network programmes and sufficient records had been maintained throughout the project, as recommended by the protocol. On keeping records, it recommended agreeing up front what these should be: differentiating between small and medium to high value/high complexity projects.
It was subject to some criticism at the time as:
A charter for programming experts (with its preferred (considered to be expensive) method of delay analysis)
Administratively onerous and unrealistic regarding records and
Not worth the paper it was written on as it was not and should never be a contract document.
Has its aim to reduce disputes been realised?
Much has changed in the world of construction claims since 2002. There appears to be no fewer disputes but the method of resolving them has changed dramatically. Adjudication is firmly embedded as the forum of choice. In 2002 it was in its infancy. It is therefore arguably cheaper to deal with disputes on delay and disruption now than it was pre-2002. Have parties embraced recommendations on transparency and detail of programming and records? Contractors remain suspicious as it is not often apparent what the upside is for them. The idea of agreeing at the start of a contract which records will form the basis of a claim may not start the project on the right foot.
There appears to be no fewer disputes but the method of resolving them has changed dramatically. Adjudication is firmly embedded as the forum of choice
The protocol has not changed the atmosphere of "claim and defend" in certain standard forms of contract, although much has been done with different forms of procurement involving a more collaborative approach.
In fact, as well as giving that guidance, the protocol stated general legal principles of delay and disruption claims in relation to concurrent delay: global claims, ownership of float; relevance of tender allowances in assessing compensation, to name just a few. It also contained a good glossary of "claims terminology".
So what does the draft second edition do?
It is not a complete rewrite. It focuses on areas which featured in the first edition, including delay methodologies, global claims, concurrent delay and disruption and, of course, records.
On global claims, it states a contract administrator should not dismiss a global claim out of hand but should, contract terms permitting, analyse whether an employer risk event occurred and caused the contractor to incur additional cost. It states the general principle that if one of the contributing causes is a contractor risk event, which cannot be separated from the rest, the whole claim may fail.
It refines the definition of concurrent delay as being where two or more delay events occur, one of which is a contractor risk event and one an employer risk event, and where their effects are felt at the same time. It looks at examples where effect is almost but not quite concurrent and the race to get an event onto the critical path first.
It abandons the preference for time impact analysis and summarises six commonly used methods of delay analysis.
It deals with disruption claims in more detail. It lists a number of means of proving disruption - not just the "measured mile" approach referred to in the original protocol. These include an "earned value" analysis; work or trade sampling and system dynamic modelling. It provides a ready reckoner for calculating head office overheads using the Hudson, Eichleay and Emden formulae.
Records continue to be one of the major themes. Guidelines on maintenance and storage of records and programmes are given, including what type of records should be agreed up front, and how programmes should be agreed, updated and how often.
So what of this second edition?
It provides more guidance on what might be used to advance delay and particularly disruption claims than its predecessor. The way a disruption claim is advanced has not changed much since 2002. Lack of evidence of cause and effect continues to be the major problem so identification of any alternative methods of proving effect is useful.
In contracts that rely upon one party proving its entitlement to more time and money and an employer's agent required to test such entitlements, there will always be disputes. No protocol is likely to change that. Work has been, and continues to be, done on different forms of contract that do not rely on claims.
However, the second edition is useful. Not because anyone needs to be convinced as to the importance of contemporaneous records nor because it will reduce disputes but because it updates and explains some of the more difficult legal concepts of delay and disruption claims 14 years on. That is to be welcomed.
Lindy Patterson QC is a partner and solicitor advocate in the construction team of CMS Cameron McKenna