Zaha Hadid broke boundaries and will inspire a new generation of young architects with her inventiveness and experimentation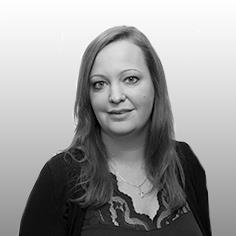 "Ahead of her time", "fearless", "a pioneer". These tributes, paid to architect Zaha Hadid following her sudden death last week at the age of 65, provide a powerful snapshot of the impact she made within the architectural profession and far beyond it, both through her buildings and the sheer force of her personality.
Hadid's projects – with their sweeping curves, architectural flamboyance and often provocative challenges for their engineers – have divided opinion. But whether you applaud the boldness of her designs or perceive them as arrogant, it is impossible to deny the lasting impression her buildings have created. The same can be said of her character: often outspoken, formidable in trademark billowing black, and – as shown by her path to international success as a woman from Baghdad – determinedly tough.
The legacy of Hadid's work, will, as our architectural critic Ike Ijeh says, ultimately be for the users of her buildings to judge. But as for her legacy on the profession of architecture, Hadid has ensured a place exists today for three hugely important elements which stand to enrich the sector long after her passing.
The first is a place for daring architecture. In a global economic context where – outside of the vanity projects of parts of the Middle East – the past decade has seen a shift to simpler forms, more standardised design and a preoccupation with cost, Hadid offered the unexpected. The swooping roof of the aquatics centre and Rome's cavernous Maxxi stand as an inspiration to a new generation of young architects who have grown up in an era of austerity that architecture can – and at times really should – start from a point of inventiveness and experimentation.
Secondly, Hadid proved that there is still very much a place for personality within architecture, and indeed the built environment sector as a whole. Businesses too often conflate commercial success with corporate trappings, and this sector, like any other, desperately needs its Zaha Hadids – or for that matter its Tony Pidgleys and Ray O'Rourkes. These are the visionary individuals who are also successful business leaders, unafraid of expressing opinion. Such force of personality may attract controversy, but it will also be valued by some clients far higher than an anodyne corporate approach, delivering the same that has gone before for fear of exploring something new.
Thirdly, while Hadid's achievements put her among the elite architects of her generation, it has been a point repeatedly made throughout the past week that it is down to her that women have a place in that group. The first woman to win the RIBA Gold Medal earlier this year, and the first woman to win the Pritzker prize, Hadid has proven that women have every right to stake a claim on architectural success. The fact that she presented herself professionally as an architect first, and as a woman second, makes her success even more powerful as an example to others considering a career in the sector.
Hadid undoubtedly broke boundaries, and for that she will rightly claim her place in history. But ultimately, her approach, and her projects, speak even louder.
Sarah Richardson, editor