For a man who has a one million pound hole to fill, Steve Canadine, boss of Ramboll's UK arm, doesn't seem particularly worried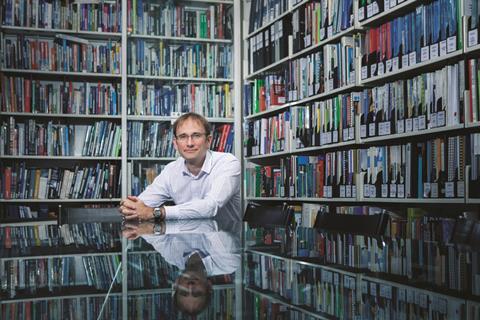 When Danish engineer Ramboll bought UK engineer Gifford in April 2011, the firm nearly doubled its turnover and created one of the largest engineers in the UK. But 18 months later the firm slid into the red and lost its managing director Charles McBeath.
Ramboll's previous takeovers, such as its purchase of engineer RYB Konsult in 2009, had enjoyed success, and after acquiring Gifford, McBeath was bullish, telling Building he planned to grow the business. The Danish parent firm's results for 2011 gave good reason to think this was possible - it boasted a 7% growth in pre-tax profit and an increased order book of £60m.
But the integration with Gifford brought with it £629,000 of costs in IT and management systems as the UK arm of the firm upgraded, pushing it £304,000 into the red. It also had to close its Oxford office, downsize its offices in Edinburgh and Cardiff, and in September this year it lost 50 jobs. McBeath left the firm in September as the job losses were announced and just over a month before the results became public.
His departure cleared the way for Steve Canadine, who had previously been chief executive at Gifford after having worked his way up through the firm since 1996. Canadine was made managing director of Ramboll UK, tasked with bringing the UK arm back into the black.
Canadine is under no illusion as to the difficulty of the road ahead of him. "2012 will not go down in history as a fantastic year for Ramboll in the UK, profit-wise or revenue wise," he says. "We have done all sorts of things this year that have been one-offs and we will be a way behind where we wanted to be [in terms of revenue and profit] as well. 2012 will be a loss-making year for us."
How big a loss? "It will be more than £300,000," he says with a wry laugh. He admits that it may well stretch to more than a million. He says that "without a doubt" the one-off costs alone will exceed last year's total of £629,000.
Canadine says the figures will reflect the effects of integration with Gifford and most of the one-off costs for the year will be from redundancies and lease commitments related to its office closure in Oxford and the downsizing of its Cardiff and Edinburgh offices. On top of this, he says
the internal distraction has kept staff away from winning new work, which has dropped off throughout 2012.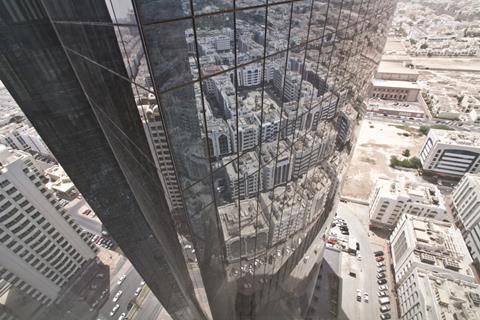 Reversing that trend is a key part of Canadine's plan. "I looked at the guys we have in certain positions and thought, 'Hang on a minute, we've got some really talented people that we should probably be using better.' I thought, get them out winning projects and delivering projects for clients," he says.
To that end, Canadine has stripped two of the five tiers of management out of the business. The firm's regional managers no longer sit between teams and its resource heads. Those people are now just delivering projects.
Plus, the heads of the firm's resource groups, which used to sit below the team of four executive directors, now sit alongside them as a larger top tier comprising 10 people. But Canadine is keen to point out that no one has taken a pay cut in the process.
2012 will not go down in history as a fantastic year for Ramboll in the UK, profit wise or revenue wise
Unsurprisingly this has all been done under the watchful eye of Canadine's Danish bosses. "They share the same concern any owner of a business would have," he says. "They keep a pretty close eye on us. But in a way that's quite good. This is part of a bigger transition in Ramboll, from acting as smaller country units to acting as a bigger unit."
And did that higher level of scrutiny play any part in his predecessor's departure? "I know he didn't want to do the job forever. Events accelerated that a little bit, but I don't think it changed the outcome in the end. Certainly it's true that we recognised there needed to be a slightly different approach," he says.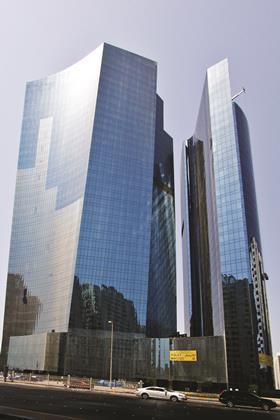 However, Canadine is sticking with McBeath's strategy of improving Ramboll UK's overseas business as a path to growth. "Our overseas workload, which is currently around 10-15% [of total work], is lower than it has been historically and there is significant room to increase that percentage," he says.
He believes the UK has something unique to offer to overseas clients: "It's partly a cultural willingness to travel, and the design team approach is [also] very powerful. Plus, we have invested in and continue to invest in BIM capability."
He adds that UK expertise is relatively cheap when compared with Scandinavian countries or nations in the eurozone. He says this is why it makes sense for a good amount of work from the Middle East and Russia, two of his target markets, to be done in the UK, not Ramboll's home market. In the Middle East, Ramboll is targeting work on a mixture of private sector developments, oil and gas projects, and is bidding for work on the Doha metro. He says it is also bidding for work on the stadiums for the 2022 football World Cup. Canadine also sees long-term growth in Russia, where there is potential for work on oil and gas projects.
But this doesn't mean that he is neglecting the UK market where he is quietly confident of finding a "little bit of growth". "We have an embryonic management consulting business in the UK and an energy capability in the UK and it is entirely possible you might see growth in those areas in the next 12 months," he says. Indeed Canadine confirms he is pursuing acquisitions of businesses in these areas to enhance Ramboll's capability - a strategy he says is possible because of the global firm's financial strength.
Will it be enough to return Ramboll to profit? Only time will tell but Canadine's approach of simplifying things certainly appears attractive. He repeatedly refers to the talent in the business and says, "My job is to make it easy for them to be really good". If he can do that successfully, the engineer will have a solid base to build on.