The situation we face was truly unimaginable just weeks ago - construction firms have to be quick to adapt
Supermarket shelves stripped bare, commuter trains running half empty and eerily quiet streets in previously bustling city centres. Covid-19's impact on daily life in the UK has been as swift as it has been dramatic.
Over the weekend the media fixated on global and UK infection rates spiralling upwards, but it was not until this morning that it was clear many British people had decided not to venture back to work, at least not back to the office. It was also clear what the markets made of it all: London's FTSE 100 index fell more than 8%.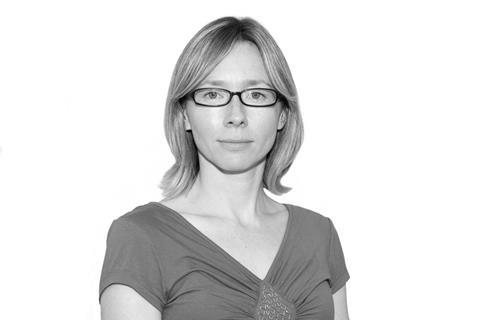 The UK government had come under criticism for not imposing strict lockdowns last week – unlike some of our close European neighbours, we have been free to move about and congregate as we wished. That stance was updated today by Boris Johnson in his first daily press conference. Now social distancing is the order of the day, so no meeting up in pubs, bars or theatres; if people can work from home they are advised to do so; and mass gatherings will not be supported by the emergency services. But no school closures, for now.
Even before this advice a significant proportion of office staff had decided to skip the commute and work from home. Last week we heard that many construction firms were stress-testing their systems to see if large numbers of people could work remotely without any glitches. They will be hurrying to put those systems into action as soon as possible.
As surreal as all this seems – and the situation was truly unimaginable just a few weeks ago – this is the new normal. The overall and single aim of the UK's now heightened response is to reduce deaths from the spread of the coronavirus, and it is set to last for weeks if not months. What will be absolutely crucial in the government's battle to save lives will be ensuring hospitals are not overwhelmed with coronavirus cases and can still function.
For businesses the single aim so far has been to keep the show on the road. While Google's HQ in King's Cross had to be shut down for several days after a Covid-19 case for a deep clean, it reopened this week.
The industry is calling on the government to confirm all essential safety critical work on the infrastructure network that cannot be interrupted and to make sure firms get paid on time for it
It is relatively easy for office workers to follow the latest advice to work from home, but the same cannot be said for site workers. Will we now see more site shutdowns? Probably, but the building industry is used to problem-solving and already we are hearing about attempts to divide up construction sites so workers come into contact with as few people as possible during their shift.
A big concern is of course the impact on the supply chain, which is made up of thousands of SMEs and self-employed. Two industry bodies, Build UK and CECA, came together this week to help their members manage the risks they face. Top of the list of priorities, unsurprisingly perhaps, is getting to grips with contractual clauses and, in particular, understanding the implications of force majeure.
The organisations are also calling on the government to confirm all essential safety critical work on the infrastructure network that cannot be interrupted and to make sure firms get paid on time for it. And they want the government to offer some sort of support to construction employers so they can hold on to people with essential skills. In return contractors are being asked to communicate well with their supply chains, pay on time, be clear on suspension of works, be ready to start back on site as soon as possible and to do their best by apprentices.
As dire as the situation is, it can obscure the fact that other things are still happening that we should be talking about. The Budget for one. It may seem like a lifetime ago but in fact it was only last week. A short summary could be: big on promises (£600bn for infrastructure) and rhetoric ("get it done") but delivery will be the key.
And we should remember - small comfort perhaps - that good news items get buried in such times, such as McLaughlin & Harvey's £60m contract win to build the Commonwealth Games stadium in Birmingham.
While this is a terrible time, it will not last forever. Construction folk are generally an optimistic, can-do bunch – they will need that attitude more than ever now.