We take a look at some of the gifts 2013 gave us that we really could have done without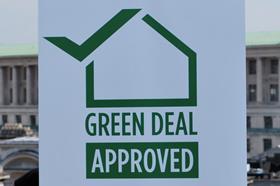 Skills shortage
Sure as night follows day, this year's recovery has seen a return of serious skills shortages to the industry. Research this month by CITB found that 42% of firms are struggling to recruit staff with the right skills, with 5% claiming this puts their business at risk of going under.
ECO/Green Deal
We did our best to make it otherwise with our Green for Growth campaign, which ran from January and throughout the year, but the government's green credentials have wilted on the vine this year. Green Deal has not lived up to expectations, the Energy Companies Obligation has been watered down following a media storm and support for renewable heat has again been pushed back. The result has been firms collapsing, jobs disappearing and investment being shelved. Tensions in the coalition over big energy projects have been clear and that has also dented investor confidence. After 2012's solar feed-in-tariff fiasco you'd think the government might have learnt its lesson. It seems it hasn't.
Supermarkets ditching big stores
In April Tesco was forced to announce an £804m property writedown, based on more than 100 sites that the company had bought before the 2008 crash and no longer intends to develop. The company also signalled its intention to move away from building large stores and instead focus on the convenience store market. The announcement was indicative of the general direction of food retail: in November Sainsbury's announced it had ditched 15 planned superstores at a cost of £92m.
Return of cost inflation
Out of the frying pan and into the fire … This year we started to see construction cost inflation, particularly in housing. After marginal tender price increases this year, cost consultants predict they'll tick up again in 2014 by about 2-4% and continue to increase for the next few years.
2013 was host to some spectacular successes. You can see our rundown of the year here, and our top 10 rundown of the best here. Alternatively, you can have a look at what we consider the biggest blunders of the year…
It was a dramatic year for others. It wouldn't be Christmas without some family feuds in the industry. We said hello to some new people, and goodbye to others. There were some high-profile step-downs; we round up the highlights with our Christmas Jumpers feature.
And of course, it wouldn't be Christmas without gifts …