As restrictions in the UK tighten and the effects of the global pandemic become ever more real, Dave Rogers assesses construction's response, Yolande Barnes explores what it may mean for housing policy, and Simon Tolson considers the legal implications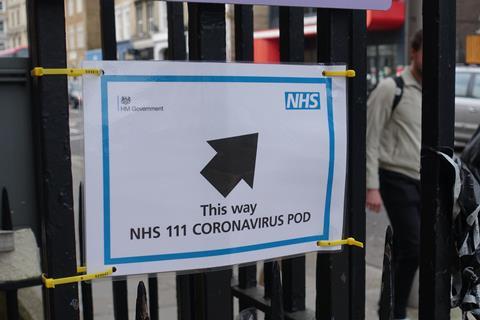 As shares crash, firms are left with difficult choices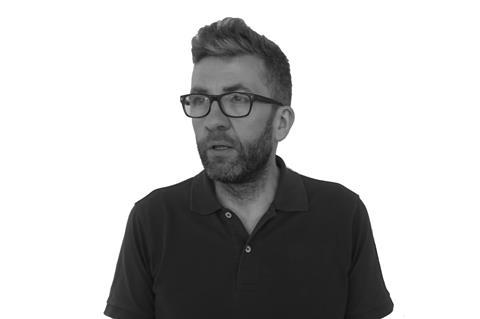 Dave Rogers
Chief executives such as Balfour Beatty's Leo Quinn and Galliford Try's Bill Hocking have said they have instructed teams to pore over contracts and find out how much they are liable for.
Hocking told Building last week, before the crisis intensified further, that his firm was insisting on force majeure clauses in new contracts before it would sign them. And if clients declined? "We are going to have to make a decision."
The legal repercussions of who is responsible for delays to jobs caused by the coronavirus are just the start of a few months that are likely to reshape construction for years to come.
Take Costain, for example. Its share price, at the time of writing, has crashed by so much that the company as a whole – its market capitalisation – is worth less than £40m. This is a firm that has an order book of £4.2bn which includes £1.1bn worth of work on HS2. Its turnover last year was £1.2bn and it made a pre-tax loss of £6.6m.
Its numbers are not great but the week before Kier made a much bigger pre-tax loss in the six months to December 2019 and its share price went up.
Coronavirus is striking at firms investors see as weak or vulnerable
Costain's share price has collapsed so much that it is now legitimate to make the following point: this company is in a heap of trouble. Not all of it is coronavirus-related. The share prices of all sorts of firms have been wiped out by panic on the main exchanges.
But Costain also made a second announcement on the same day that its results came out – that it was launching a £100m rights issue to shore up its creaking balance sheet. That now looks like a rescue rights issue and there must be serious questions about whether it can raise the cash without the underwriters having to step in.
Coronavirus is striking at firms investors see as weak or vulnerable. Kier is another one whose best-laid plans have been overtaken by events. Chief executive Andrew Davies had flagged up that the sale of its housing arm, Kier Living, would possibly not be done for another 12 months when the firm published its interim results on 5 March. Now, the question might be: is 12 months long enough?
Kier needs to sell the housing business to take a chunk out of its debt pile which, in the six months to December 2019, stood at an average month-end net debt of £395m. But buyers of any kind will not be writing any big cheques in the next few months, unless they see no downside to paying out in what is increasingly being seen as an Armageddon situation.
Before anyone knew the severity of the impact of the coronavirus, Kier had bought itself some time with its announcement that it could take another year to tie up the deal. Davies has said it will not be a forced seller. Good job, too. Right now, a buyer's price will have gone way down.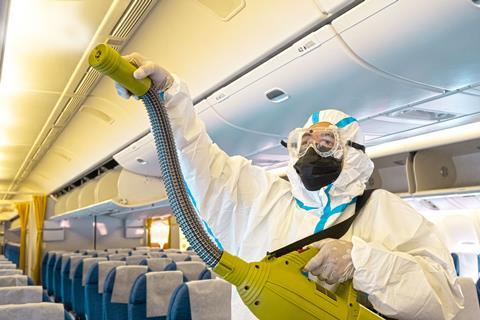 While city centres and towns empty as office workers relocate to their homes, construction sites are carrying on. Contractors are looking at new ways of managing the amount of staff. Clients and builders need to deal with the choice of going slower versus stopping completely. Stretched supply chains might force the latter.
Construction stops if a site shuts down
Last week, the Google headquarters building site at King's Cross was shut on Thursday and Friday because a trade contractor had tested positive for the virus. It eventually reopened on Monday afternoon after a deep-clean.
But that does not mean that the virus won't hit that site, or any site, large or small, time and again. Office staff can carry on working from home if their office is shut because of the virus. But construction stops if a site shuts down. And idle sites mean that someone has to pay up.
Dave Rogers is deputy editor of Building
The covid-19 outbreak will change how people think about houses and homes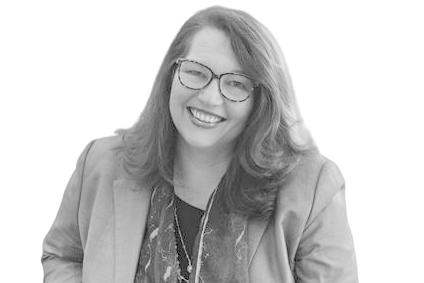 Yolande Barnes
At some time last year, it is thought that a bat passed on a mutated virus to a trafficked pangolin (a scaly ant-eater) in a wet market in Wuhan, China. Now, that same virus has spread to unknown thousands of people across the globe and there is only one topic at the top of the boardroom agenda: the covid-19 coronavirus outbreak.
As Berkeley Group's statement cancelling a forthcoming £455m shareholder dividend shows, increasingly developers, lenders and investors are going to have to take decisions around the risks that the outbreak poses, and face up to some unpalatable options.
But long before the ill-fated pangolin's revenge, the outlook for housing markets had already altered, largely unseen and unrecognised by many in the industry. The prospect for real estate values, including house prices, in coming decades was always going to be different in a world of low inflation and low, no longer falling, interest rates. High but stable prices and no-capital-value-growth-without-rental-growth are becoming the norm so some investors were waking up to the fact that all real estate has moved up the risk curve. Covid-19 will change the shape of that risk curve further.
There will be a wide business impact from what has happened in China and elsewhere
In recent weeks I have been turning my mind to the potential ramifications for the residential sector – recognising that this is perhaps not the most pressing problem in the midst of the current emergency but something that we can all think about while working from home or self-isolating.
The more potential issues multiply, the more you consider them, across a whole range of timescales and possible scenarios. Regardless of how severe the outbreak becomes, there will be a wide business impact from what has happened in China and elsewhere already. So, what are the principal issues for the sector?
The first was addressed by the chancellor, Rishi Sunak, in his Budget and by the Bank of England with its rate cut on the same day last week: a short-term recession. Housebuilders will be only one of many parts of the economy affected – as can be seen in recent share price falls.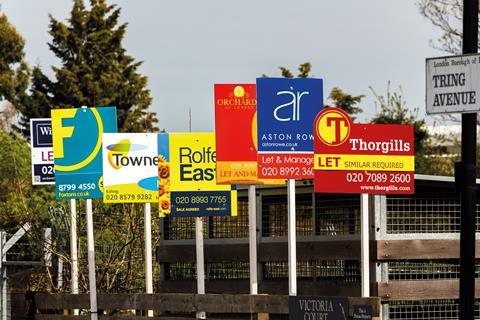 Home purchases will be among the first decisions to be put on hold in the event of both social and economic uncertainty. The severity of any recession will vary according to the length of any lockdown and degree of productivity loss, including losses from breaks in the global supply chain. Impacts will range from low consumer confidence, which translates into lower housing demand, to falling incomes and further affordability pressures.
The second issue is how employers, government, landlords and financial institutions respond to the virus and its economic effects, which will affect the degree to which foreclosures and repossessions result.
Clearly, Sunak's announcements on sick pay are positive in this regard and, if UK lenders follow the lead of Italy's, this too should ameliorate foreclosures and repossessions in the short term.
The reaction of the construction industry to all this is likely to be to reduce the amount of new build. This is the only thing that can offset the inevitable fall in demand, meaning that some schemes will be mothballed.
The longer-term price implications, then, are an increase in downward pressures. I think talk of the "Boris bounce" was always primarily top-end and London-centric rather than countrywide. However, it seems likely that covid-19, combined with last month's floods, will have completely wrecked any positive effects that political certainty since the general election may have provided to the housing market.
Significant consequences for longer-term housing demand and affordability
The bigger threat is if this snowballs into a long-term global recession. We used to say that, if America sneezes, Europe catches a cold. Well, what happens to the world when a major supplier such as China catches covid-19?
The risks of a profound global recession have surely increased, with potentially significant consequences for longer-term housing demand and affordability.
This is because, if we have a population suffering widespread fear for the future and general uncertainty, it will inevitably turn into lower demand for housing, which almost inevitably means a fall in transactions.
But there are also secondary demand and supply effects – if we consider this coldly and rationally – which could compound problems if the outbreak is severe. The government's worst-case scenario so far is for 100,000 people dying of covid-19 in the UK, though others have estimated higher figures up to 250,000 people.
Given how the disease affects older people most severely, the section of society who are most likely to be homeowners, we can anticipate that one result would be an influx of homes coming onto the market. Clearly we are not at this stage – but this is all within the realms of possibility.
I am still working on the models but, crudely, this results in both lower demand for housing and simultaneously increased supply. In the housing market crash of the early 1990s, it was the combination of low demand and high supply – when mortgage lenders flooded the market with repossessed properties – which caused such steep price falls.
Decisions which are fundamentally influenced by human psychology
In 2020, the first impact of this scenario would probably be falling rents, as vacant stock is let rather than sold into a low-demand market. This would eventually be recognised in lower capital values as yields would probably move out or, at best, remain stable.
All these economic and market effects – as serious and severe as they might possibly be – are also matched by unknown social and psychological consequences. We can say that the residential development industry's health at any time is determined by the thousands of individual financial and emotional decisions that people take to invest in homes, decisions which are fundamentally influenced by human psychology.
So, I am becoming increasingly interested in the transformative potential of the global pandemic in this area. What could it mean? At a societal level, could it change politics?
It seems that once again we are forced to recognise globalisation, we are listening to experts and valuing nationally co-ordinated and public health systems. Is populism going to wane or will people use it as an excuse to become more nationalistic and isolationist?
At the property-specific level, the outbreak and response to it has the potential to change how people think about houses and homes. Some of the consequences could be an acceleration of trends which are already in train and have already begun to change people's housing choices.
I wonder what people are thinking about their homes and neighbourhoods as they are forced to occupy them 24 hours a day? What are they thinking about big crowded cities where fear of contagion accompanies every tube journey? Is more home-working going to improve productivity, as it did for Isaac Newton when he was forced to quit Cambridge university because of the plague?
Some examples of possible outcomes and accelerations might include:
More continued home-working that changes demand for both workspace and the configuration of homes as well as demand for other workspaces such as coffee shops for stir-crazy home-bound workers.
Further urban dispersal of people to smaller towns and polycentric cities.
Higher space standards and amenities in apartments as renters and owners in lower-quality properties, forced to self-isolate and face their accommodation's inadequacies, demand more from it in future.
Air-conditioning and mechanical ventilation may need rethinking.
Fear of food shortages or concerns about the robustness of supply chains may spur more people towards greater personal or communal self-sufficiency. Gardens and allotments, even balconies and courtyards with space to grow food, may become de rigeur.
A desire to move far from the madding crowd, enabled by technology, may ignite a rural renaissance.
Popular demand for neighbourhoods that promote health and wellbeing should increase the popularity of green, mixed, sustainable, walkable places with local shops and amenities – provided fear does not drive people back to more self-isolating motor cars.
What is for sure, this pandemic will change people, the economy and society in ways that we cannot yet imagine. We could be at a crossroads in history of the same significance as the Black Death and the two world wars. Like it or not, it really is time to rethink real estate.
Professor Yolande Barnes is chair of the Bartlett Real Estate Institute at UCL
The coronavirus is a force majeure event but take a good look at your contract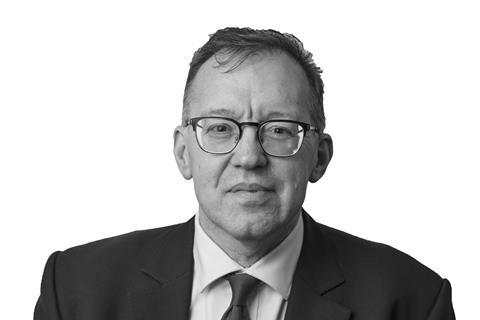 Simon Tolson
The deeply concerning news for all last week was obviously the fact the World Health Organisation's chief, Dr Tedros Adhanom Ghebreyesus, declared that a pandemic is upon us. Its highest level of classification, this declaration was made on the back of the huge number of cases now outside China.
This metric has changed where we are. Trump has responded (in a unilateral way and without consulting any other country) by banning all European entry to the US for 30 days, and then, on 13 March, declaring a national emergency.
His words beat the drum, if belatedly (remember him dismissing the WHO's 3.4% coronavirus death rate as "a false number"?). The UK government's emergency committee Cobra meets regularly and schools may be ordered to close across the nation as we get deeper into the "delay" phase.
We are seeing many calls now from clients starting to suffer practical issues
India has suspended all existing visas for travellers from anywhere in the world until 15 April 2020. Many other countries have restrictions and as Building went to press the EU was preparing to shut down all Schengen area borders, as an extreme measure to prevent the coronavirus from further spreading in the borderless area.
As for UK constrution, we are seeing many calls now from clients starting to suffer practical issues. These include insufficient washroom areas for labour to practise frequent handwashing, leading to the threat to walk off.
A curtain walling contractor has had a downstream supply impasse as a key part of the glazing system was coming from Milan (which is in lockdown). The curtain walling was so bespoke that an alternative needed planning and design approval – both of which will take months. Plywood may have to go in. Whatever next?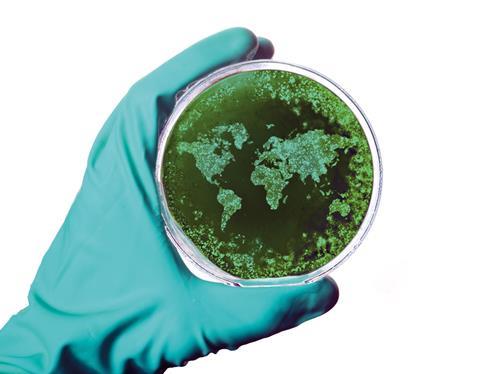 Other issues include marketing events and functions and cancellations necessary to avoid a risk of claims. Topping out parties have been canned. Travel insurance is being declined to new customers due to the exceptional circumstances of covid-19.
Anyone doing trade needs to be looking at their contracts. Has a state of emergency been declared? It has been in Hungary, Australia and in about 40 states in the US.
In the UK, only the sovereign, on the advice of the privy council, or a minister of the crown in exceptional circumstances, has the power to introduce emergency regulations under the Civil Contingencies Act 2004. An emergency is widely defined as events which threaten serious damage to human welfare or the environment of a place in the UK (or war or an attack by a foreign power, or terrorism which poses a threat to the security of the UK).
The declaration of a pandemic is a trigger in those contracts that expressly declare it so
The duration of these regulations is limited to 30 days but may be extended by parliament. Emergency powers under the Public Health (Control of Disease) Act 1984 have recently been used for the outbreak of covid-19 regarding communicable disease outbreak management.
It was only on 30 January 2020 that the WHO declared covid-19 "a public health emergency of international concern", by which point the Chinese authorities had issued more than 1,600 "force majeure certificates". Until last week none of those factors was likely to be enough to qualify the coronavirus as a force majeure event.
However, the declaration of a pandemic is a trigger in those contracts that expressly declare it so. Some do, but otherwise what still counts are the contract specifics – that is, whether, for example, there is a loss of available labour to perform a finite role. This might be something like the maintenance of life-critical systems which cannot be assured due to loss of certified staff and alternate means of resourcing is exhausted.
As the virus spreads, businesses will inevitably face more severe staff and materials shortages. Force majeure provisions are construed by concentrating on the actual language used, with the result that each case rests on its own contractual language and set of facts.
Defining whether an event is a force majeure involves applying the objective test found in the law of the contract. Not everything is an act of God – natural disasters are one thing (and by God, the phrase is not associated with any particular religion or belief system); the outbreak of hostilities are another.
Usually it is something that could not have been avoided, even if all due care had been exercised.
Luckily most force majeure regimes are "open" or inclusive in the meaning that the event does not need to be explicitly listed as a force majeure event, provided it meets the requirements of the objective test.
Under civil law systems such as in the Middle East and North Africa, force majeure and good faith and various other principles apply. Contracts governed by a civil law which grants force majeure remedies, whether or not they are written into the contract, may also be the subject of the claim. So this may apply to some overseas contracts.
Force majeure primarily exists to protect contractors
But "an irresistible act of nature" phrasing (or other catch-all provision) may suffice to cover an outbreak such as covid-19. I can tell readers that it is certainly being argued.
One thing I keep telling clients is that fundamental in each case is to work out what your force majeure clause is intended to do and, in fact, does. It matters far less what a clause is called than its actual effect.
Force majeure primarily exists to protect contractors but it also protects employers, some of whom may be in trouble. It can release the employer from responsibility for payment during any period of suspension. It affords employers a right of termination if the force majeure event has gone on beyond a specified time.
Adjudications and actions are bound to start seeking such declarations. Force majeure can also trigger step-in rights, which give the employer the freedom it needs to ensure continuity of performance during the period of force majeure.
Taking NEC4, clause 19.1 deals with prevention arising from what amounts to "force majeure" and includes (i) any matters that are beyond the control of the parties and (ii) events that stop the contractor completing the works at all, or by the date shown on the accepted programme.
Three tests
For a force majeure event to fall within clause 19.1, three tests have to be satisfied:
First, there must be no reasonable way of completing the works on time (it is not enough to show that the contractor has been delayed and that it will be expensive to make good that delay).
Secondly, the force majeure event must be an event that neither party could prevent by using reasonable measures.
Finally, the test emphasises the unexpected nature of force majeure in that it must have been unreasonable for an experienced contractor to have allowed for the event.
If the force majeure event continues for 84 days, or for multiple periods of more than 140 days, either party can terminate the contract on the provision of seven days' notice.
Look also at clause 60.1(19), which mirrors clause 19 but with the added point that the event "is not one of the other compensation events stated in this contract". This compensation event only operates if no other compensation event is applicable.
The JCT suite makes express reference to force majeure at clauses 2.29.14 and 8.11, but notably, it does not define force majeure, nor does it provide any examples as to what might constitute a force majeure event. Force majeure is, however, listed as a "relevant event" under clause 2.29.14. Time but no money. A force majeure event must be formally notified by the service of a notice under clause 2.27. Again, read that tin.
Practical advice
The solid practical advice remains:
Before any decision can be taken on whether force majeure or frustration applies, determine the applicable law.
Check whether the triggering event must "prevent" performance. Where such wording is used, the English courts have held that the party seeking to rely on the force majeure clause must be able to demonstrate that performance of the contract is "legally or physically impossible and not just difficult or less profitable".
Review clauses and the allocation of risk in on-going contracts, particularly in relation to the consequences of conflict or pandemics.
Given the position today, any contracts that are on the cusp of being entered into need to provide expressly for known knowns – for example, suspension, right to terminate, immunity from liquidated and ascertained damages and so on. So take advice. Force majeure does not apply where the contract is entered into after the force majeure event.
Precise drafting can serve as a lifesaver to a company faced with unforeseen circumstances beyond its control. If drafted incorrectly, force majeure language in a contract is only the illusion of a protection and will not save a company from unforeseeable pitfalls.
Review insurance provisions; review HR arrangements given employers' duties of care to staff.
Check existing contractual provisions to identify entitlements that may arise in terms of extensions of time, additional cost and suspension of works.
Put in place systems for recording delay and additional cost due to the conflict.
Gather evidence proving the force majeure and/or frustrating event.
Ensure that necessary contractual notices are provided on time.
Marshall evidence proving causation between the event and failure to perform/frustration of purpose.
Review contracts twice daily, pick up staff reports – who is sick? is it a "key" person?
Event organisers can usually get cancellation insurance, which should cover them if the event had to be cancelled or postponed because of matters outside their control. An extension of these policies is normally available to cover "communicable diseases". However, many insurers are now excluding covid-19 from this cover and we expect to see more of that on renewals.
Top tips from a legal perspective
Don't act unilaterally – follow official guidance from the government and Public Health England.
Check the force majeure wording in your contracts.
If you do not have anything in writing, get something agreed as soon as possible.
Check your insurance policies for communicable disease cover.
Check your ticketing T&Cs.
Engage in discussions early on before deciding to cancel or postpone an event.
Make sure you have contingency plans in place.
Simon Tolson is a senior partner of Fenwick Elliott