Contractor in consortium including the Green Investment Bank to invest in first plant of its kind in the UK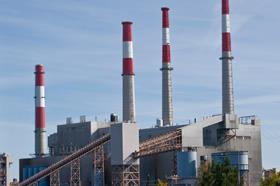 Balfour Beatty's investment arm and the Green Investment Bank are to invest in a £48m pioneering renewable energy plant in Birmingham.
The Birmingham Bio Power plant will be the first in the UK to use gasification of recovered wood to generate electricity.
The consortium of investors in the project includes Balfour Beatty, the Green Investment Bank, Eternity Capital Management Limited, green investment firm Foresight; GCP Infrastructure Fund; and developer Carbonarius.
The Green Investment Bank is investing £12m directly into the project and Balfour Beatty Investments is putting in £12.4m.
The rest of the funding for the project is being provided by the other investors.
Business secretary Vince Cable said it was "encouraging to see this innovative new technology coming to the UK for the first time".
He added: "This investment will create green jobs and help the environment by reducing carbon emissions and converting wood diverted from landfill into cleaner energy for thousands of homes and businesses.
"It is also good news for the local area helping to build a stronger economy by creating over 100 private sector jobs in Birmingham."
The construction of the plant will be overseen by consultant MWH Global and is due to be complete in 2016.