Report by Grant Thornton says endemic corruption in global industry will inhibit growth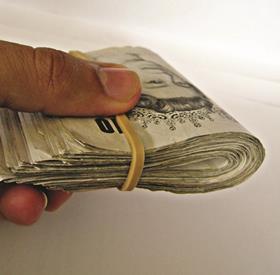 Fraud and corruption could account for as much to 5-10% of turnover in the global construction industry and present a serious threat to continued growth, according to a report by Grant Thornton.
The report said that bid or contract rigging, market collusion, order manipulation and false representation were the areas of highest risk of fraud.
Grant Thornton estimates that with global construction turnover currently estimated to be $8.6 trillion, fraud could already cost the construction industry in excess of $1 trillion.
The report recommends greater use of IT to tackle the problem, and that companies share information and speak openly about the issue in order to encourage the prosecution of perpetrators.
Sterl Greenhalgh, partner in the forensic and investigation practice at Grant Thornton UK, said firms "needed to take their head out of the sand" and recognise that fraud and corruption affected both profit and reputation. "It's a real threat to growth. Fraud is often seen as the cost of doing business. This does not have to be the case," he said.
Colin Johnson, Director at Grant Thornton says: "Companies should consider a more open approach and prosecute perpetrators more often. This will send out a message that the construction industry is not open for fraud."
Grant Thornton said the report followed research carried out in Australia, Canada, India, the US and the UK.