Housing minister Brandon Lewis has publicly stated that he wants to see over one million homes built in the next five years. But can the sector meet this challenge?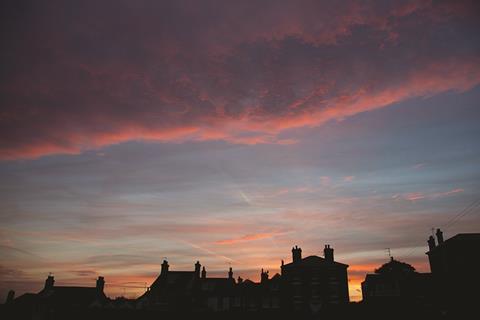 Last week's statement by housing and planning minister Brandon Lewis that he hoped to see one million homes built over the course of the parliament has widely been interpreted as setting a new 200,000-home per year target for housing delivery - even though Lewis and the department have spent much of the time since backtracking from that interpretation.
Nevertheless, Lewis' comment is seen as so significant because, since the abolition of regional spatial strategies in 2011, the government has refused to set a figure for the number of homes it wants to see built. Indeed it spent much time during the coalition deriding Labour's "soviet tractor-style top-down" targets (the words of Lewis' former boss, Eric Pickles).
The government believes that government-imposed targets simply breed local resentment, and don't result in more homes being built. Hence the communities department is stressing that Lewis' statement, made in response to a BBC journalist asking him what volume of home construction would constitute success, doesn't represent a change of policy.
Construction of one million homes would entail an average of 200,000 homes every year of this parliament, a figure last reached in 1989. The last time one million homes were built in any five-year period was even earlier - 1982, a year in which councils were building 40 times as many homes as they are today.
While the figure is still below what statisticians estimate is needed to service demand, as a target it would also be far more ambitious than what the Labour Party promised at the election earlier this year. It promised to be building 200,000 homes annually by the end of the decade. The logic of Brandon Lewis' statement is that far more than 200,000 homes per year will have to be built by the end of the parliament, to make up for the likely shortfall in the next few years. Just 124,520 homes were built last year, so there is no chance that 200,000 homes could be built this year.
So is the housing minister's aspiration achievable? And if it is, what will need to change in the industry to make it happen? Building asked an economist, a housebuilder and a housing consultant for their views.
The housebuilder: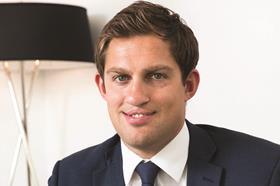 Greg Hill, strategy director, Hill GROUP

'The skills crisis is one of the biggest issues facing the delivery of new homes'

One million homes in five years is an ambitious target - England hasn't regularly built that many homes so quickly since the immediate post-war years.
England completed just over 120,000 homes in 2014/15, and while the number of planning approvals is up, the industry doesn't yet have the capacity to deliver them. The skills crisis is one of the biggest issues facing the delivery of new homes, and with an ageing workforce this looks likely to continue. We are seeing a shortage of professionals such as site managers, surveyors and architects, as well as site-level staff, and although the government has made a strong push for more apprenticeships, it will take years for those workers to be trained up.
The government would also need to pull a number of policy levers to increase housebuilding, including further reform to the planning system so we can get quick decisions on planning applications. Although the announcement of Brownfield Housing Zones in July is a step in the right direction, more could be done to speed up the process. The public sector also needs to release more land for housebuilding.
I fear the one million figure is unrealistic. To get more homes built, the government and housebuilders need to work better together.
The consultant:
Richard Jones, partner, Arcadis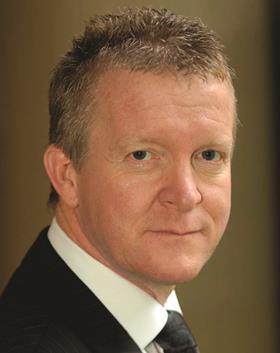 'I don't believe the current model will get anywhere near this ambition'
Brandon Lewis' recent statement compares to the target being proposed by Labour, in the run-up to the last election, of 200,000 units a year. However, the figure proposed by Labour was a gradual increase from the current level of circa 130,000 to 200,000 by 2020: Lewis' figure is an average for the five years and therefore is a lot more aggressive.
To achieve this will require a step change in the sector. I do not believe the current model, reliant to a large extent on the housebuilders' traditional trader model, will get anywhere near this ambition. Indeed the housebuilders themselves have made it very clear that they have no real appetite to increase capacity to the extent that would be required.
There are, however, two areas that could help to find the solution. The first is private rented housing. There is now no doubt that the influence of this particular tenure group within the sector is beginning to grow, with new money being made available from the financial institutions such as L&G. I believe as the first truly private rented sector models mature and the institutions can really "touch and feel" how this investment model performs, there will be more money made available for this product which in turn will drive an increase in numbers. The question is, how many? Has the private rented sector the potential to deliver 50,000 new units a year? I think it still requires some proactive support from government policy on things such as planning.
The second area that I think has potential is housing associations. They have been under sustained attack from this government with a variety of policies that are affecting their traditional business models: right to buy, rent reduction, first-time buyer initiative, and so on.
All of this could lead to a fundamental rethink from these organisations in the way they operate. It is likely to drive quite an aggressive merger and consolidation agenda as they strive to become bigger and more efficient. This revised financial muscle will mean they are able to establish more ambitious development programmes. This in turn will create a new breed of bigger and more powerful residential development companies which will not be constrained by the trader model of the volume housebuilders, but instead will use an asset ownership model that will leverage growth in a much more aggressive way.
There are of course barriers, one of the biggest still being the constrained traditional supply chain. However, the housing associations have already shown their desire to invest in industrialised building methodologies which their potential growth could help to accelerate.
The economist:
Ed Stansfield, chief property economist, Capital Economics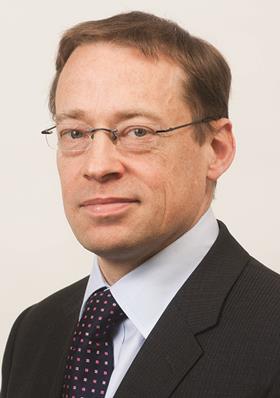 'It's not nonsense. There is now a really strong tail wind behind the sector'
Brandon Lewis' comments shouldn't be regarded as anything particularly new, and as they are implying a construction rate of 200,000 homes a year, deserve a little less scepticism than they have so far received. It's at the lower end of some of the targets we're seeing bandied around, such as 250,000 homes per year, and in that sense is a bit more realistic. It's not too far above the 170,000 being built at the top of the market in 2007.
Of course there are short-term problems in terms of labour and access to materials, but these should be largely dealt with in the next nine months or so as people see the demand for work and head into the sector. Since the recession there has been a significant disappearance of smaller housebuilders, which is a big problem, and there will be a natural caution in the big housebuilders from expanding too fast given what happened to them in recession.
However, we shouldn't be overly pessimistic about our ability to hit this target. It's not nonsense. There is currently huge political will behind increasing housebuilding and direct support via Help to Buy, as well as a continuing focus on planning reform, none of which existed in the previous boom. There is now a really strong tail wind behind the sector. If housebuilders see there is a market there, they will respond by building more, or others will step in - particularly when they see more certainty in the planning system.
In addition we now have growth in institutionally funded private rented housing, so it's possible the financial institutions can potentially provide a large shift in demand for new homes.
The market got very close to delivering this on its own in 2008, but there's a lot more in its favour this time. I don't think it's inconceivable.