The firm's creative director was inspired by her parents to embark on her career but was appalled to be told by a former employer that she could not be a good mother and a good architect at the same time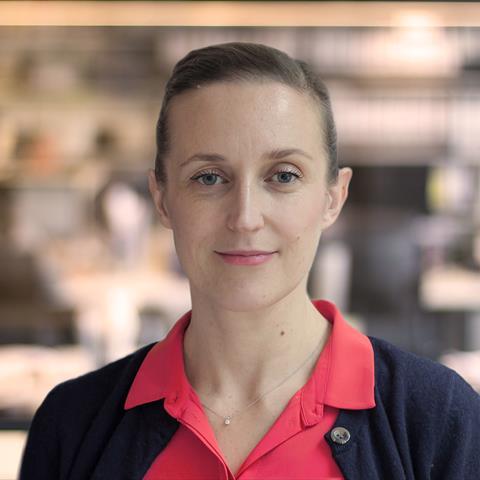 Why did you choose construction as a career?
I spent the majority of my early childhood in Italy and adored its architecture. My mother was an artist and my father a naval engineer who designed huge ships, so creating is in my blood. Galleries, museums and oil tankers (my father did take me on a couple of site visits at the later stage of construction) were equally interesting to me. Seeing our family home being built in Croatia was also a huge inspiration.
What are you most proud of in your career to date?
Hearing from clients that our designs made a difference to their lives.
What has been the biggest challenge of your career to date?
I had to overcome a huge knock in confidence, aged 30 and about to come back from maternity leave after my first child, when a boss told me that women can't be architects and mothers as the job requires full commitment – and as a mother apparently you can't give that.
I was the only person on their "redundancy list" while pregnant. They eventually agreed to keep me, but I resigned. It took me years to believe in my abilities again, which I find I still question to this day. This makes me feel equally sad and angry. I hope no woman has to go through that anymore.
If you could change one thing about the industry, what would it be?
I would regularise the fees that architects can charge on a given project so we are all equal and clients don't have the ability to choose someone purely on a cost basis. There is nothing worse and more depressing than a race to the bottom.
What is the most helpful advice that you have been given?
To find what you enjoy doing and what you are good at in a job and refine it. No one person can excel at everything.
Name your favourite building in the world?
It's a tie between the Fondazione Querini Stampalia by Carlo Scarpa, for its playfulness and materiality and the Nordic Countries Pavilion by Sverre Feihn at the Giardini of the Venice Biennale. I loved living in Venice and would go to the Giardini even when no events were on. The pavilion would be open on many occasions and I could sit there for hours … the diffused light from its roof structure combined with the presence of trees at its centre is very calming.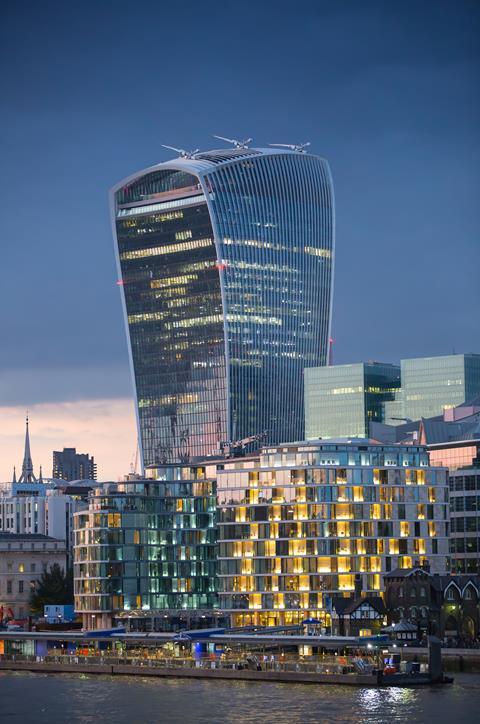 Which famous building do you most dislike?
The Walkie Talkie.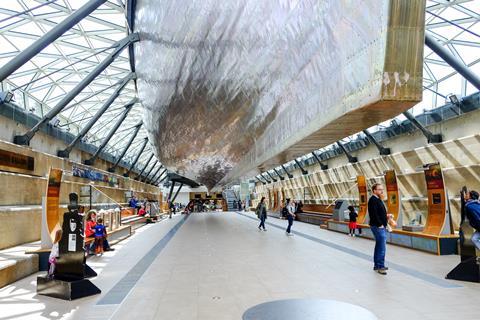 Which famous building do you wish you had worked on?
The Cutty Sark Conservation Project by Grimshaw … my dad would have loved to give me a lot of advice.
What single piece of advice would you give to someone starting out in your profession?
Absorb the knowledge that people in your practice have, never be afraid of asking a question, be humble and eager to learn … there is nothing worse than someone whose confidence exceeds their abilities, especially when they are arrogant with it.
Who do you most admire in the construction industry?
Clients who put their trust in architects regardless of whether they have built a similar building/typology before. They don't go to the usual big firms. It pushes innovation and variety, which is great.
What is it like being you?
I am very calm on the outside but my brain whizzes at 100 miles an hour … I can't keep concentrating on one thing for very long as my brain goes off to the next thing.
I don't think this is a great trait in one respect but it does allow me to multi-think and see different avenues all the time. I like to push what is possible – I don't settle for the easiest route.
Do you have a life philosophy?
I am not rich enough to buy cheap (I stole this one from my dad).
What do you think your best quality is?
I am a very loyal and caring person.
What trait do you most dislike in yourself? And in other people?
I can be quite stubborn sometimes. In others I hate arrogance and self-obsession
Name three things that you like
Watching films as a family with my three girls; long dog walks; the sea.
Tell us about a secret skill that we don't know you have?
I can play waterpolo.
What is your most prized possession?
My late mother's paintings and ceramics. She was a prominent artist in Yugoslavia in the 1960s.
Early bird or night owl?
Very much a night owl.
What is your favourite food?
Scampi alla Buzara, a Dalmatian dish, eaten in a beach restaurant on my favourite Croatian island. A good local recipe, cooked with locally sourced food.
What would your superpower be?
Making everyone humble…
International Women's Day - 8 March
Jelena, like many women in construction, has talked about barriers she encountered during her career. On Monday there will have more discussion on our website about equal opportunities and company and industry-wide initiatives designed to improve the gender balance.