As the likely scrapping of Haringey's 6,500-home joint venture with Lendlease dramatically signals public-private partnerships' fall from grace, Joey Gardiner looks at why the scheme caused so much controversy and other ways for councils to fund housing renewa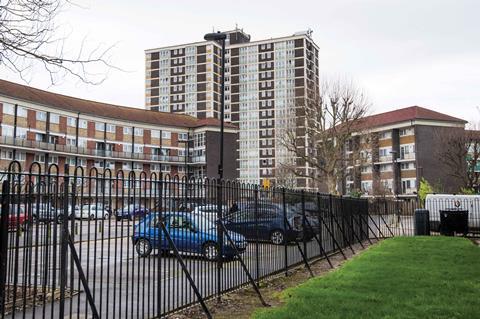 The political furore in the London borough of Haringey over a proposed 6,500-home joint venture with Lendlease has thrown a harsh spotlight on the hugely contentious world of estate regeneration. Following an intense local row, which culminated in the resignation of former council leader Claire Kober, the £2bn deal, for which Lendlease has been preferred bidder for a year, now looks likely to be dropped within weeks.
While much of the national media attention has been due to its relevance as a symbolic fight between different wings of the Labour Party, the row has also revealed the scale of local anger over proposals, which would have seen some residents' homes demolished, and the land they sat on transferred out of direct council ownership.
What Haringey had proposed was in many ways a classic public-private partnership right out of the New Labour playbook. But in the populist post-Brexit political world, the real concerns of local people could not be ignored.
"Particularly in Labour authorities, it's now politically unacceptable to do deals with the private sector. It's pretty much off the table"

Chris Brown, Igloo
Chris Brown, founder of regeneration developer Igloo, says: "The politics has changed radically. Particularly in Labour authorities, it's now politically unacceptable to do deals with the private sector. It's pretty much off the table."
What Haringey's next move will be is still unknown, with the new leader of the council Joseph Ejiofor only formally taking up his position last week. But whether or not the deal is – as expected – scrapped, the debacle raises major questions about how councils can find ways to build affordable housing and regenerate estates in a changing political environment.
Why this model?
Haringey's proposal was to set up a 50:50 joint venture company with Lendlease, called the Haringey Development Vehicle (HDV), into which the borough would put some council estates and other land. Lendlease was set to bring the development experience and funding to deliver the subsequent redevelopments, with the two sharing the proceeds (see "The Haringey Development Vehicle").
When it plumped for this route in November 2015, it said that using the HDV would allow regeneration to happen at a pace and scale not achievable either on its own or through piecemeal development agreements. The London Plan requires Haringey to build 19,000 homes over the next 15 years, while at the same time the council was scratching its head over how to fund major renewal programmes of its dilapidated housing estates.
The Haringey Development Vehicle
What was it supposed to do?
The Haringey Development Vehicle (HDV) was designed to deliver more than 6,000 new homes on council estates and other council land over a 15-20 year period in Wood Green, North Tottenham and Muswell Hill, alongside new schools, health facilities, open spaces and town centres. It was also supposed to run employment schemes and community safety programmes. No specific estates had been named for the programme, though the broad Northumberland Park area had been earmarked. A minimum of 40% of homes were to be affordable and all existing residents were promised a right to return.
How was it set up?
It was conceived as a 50:50 joint venture limited company, in which Haringey's investment of land and assets would be matched by Lendlease's funding and expertise – and any profits shared. Board meetings and papers were not to be open to the public, and Lendlease was also allowed to grant up to 60% of construction contracts to its construction arm, and charge the joint venture consultancy fees. Haringey's Overview and Scrutiny Committee concluded that the model risked council assets and lacked transparency, stating: "What the council, and by extension its tenants and residents, gain from the proposed HDV is far less clear than what it and they stand to lose."
Why did it run into trouble?
In part, this is explained by the issue becoming a political football within the Labour Party, with the grassroots support group for Labour leader Jeremy Corbyn, Momentum, campaigning vocally against the scheme promoted by this Labour council. The party's National Executive Committee in January took the extraordinary step of voting to urge Haringey to stop it, ultimately forcing leader Claire Kober's resignation.
However, it also failed because of real unpopularity in the borough due to concerns about its structure and the involvement of Lendlease, which was perceived to have wriggled out of affordable housing commitments on the Heygate Estate in Southwark.
Haringey Lib Dem group deputy leader Liz Morris says: "What happened on the Heygate estate had a chilling effect on the entire debate around the HDV. It became totemic of what residents and activists hoped to avoid. It was hard to take the seriously the commitments Lendlease made in Haringey."
Paul King, managing director for sustainability and external affairs at Lendlease Europe, said the affordable housing contribution at Elephant Park was agreed with Southwark council and took into account large contributions to infrastructure also necessary in the scheme.
"We promised 25% affordable housing and that's what we are delivering. We haven't walked away from any commitments," he said.
What next?
For the moment, the HDV remains council policy. However, the new Labour leader of Haringey, Joseph Ejiofor, campaigned against the HDV and was elected in May on a manifesto stating an intention to set up a wholly council-owned housing delivery vehicle.
A council spokesperson said the formal policy could only be changed at a cabinet meeting, the first of which is scheduled for late June.
Jonathan Emery, managing director of property at Lendlease, said: "Our partnership with Haringey is designed to build more than 6,000 homes and create more than 20,000 jobs for local people. However, we accept new councillors may have different views on some of the plans put forward and we look forward to meeting with the borough's new leader and cabinet.
"We want to listen and discuss how we can work together to best deliver their vision."
It's not hard to see why this idea was attractive, offering the comfort of using experienced private sector operators to navigate the necessary complex commercial arrangements, with half of the profits still making their way back to the council. The HDV had the potential to take some big problems off the council's hands.
But this kind of delivery vehicle is just one of many possible structures for delivering affordable housing and regeneration open to authorities with big housing challenges (see "Housing delivery models"). Pat Hayes, chief executive of Be First, a development vehicle set up and wholly owned by Barking and Dagenham council, says many of the presumed benefits of the joint ventures with the private sector are illusory. "Councils are interested in off-setting risk, but they often pay very heavily for it. Or they give all the upside to the private sector. Our model keeps all the returns in the public sector."
Local campaigners took particular exception to the fact land was being transferred out of council ownership into a body that would not be directly publicly accountable – branding it a privatisation of people's homes. Former communities department permanent secretary Bob Kerslake, now chair of housing association Peabody, says: "It's still possible to do estate regeneration after Haringey, but there's going to need to be even better engagement with residents and a credible level of affordable housing offered. Who ultimately owns the stock is a big issue.
"If we are going to see movements in ownership then there will have to be a very strong justification," he said.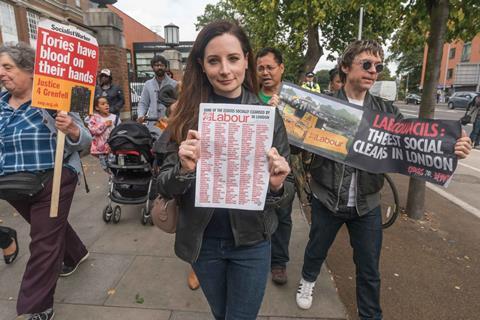 Sentiment around estate regeneration had already been shifting prior to the Haringey row. Examples such as Lendlease's redevelopment of the Heygate Estate in Southwark, where just 74 social rented homes and 500 other "affordable" homes were included in the 2,500 home Elephant Park development that replaced replaced the 1,194 social rent homes knocked down, had acted to deepen resident cynicism.
Igloo's Brown says: "We've often had situations where local authorities' finance departments have said 'we haven't been maintaining this estate, and now we just can't afford to repair it – we have to knock it down'. Local people haven't had any real consultation, and that's been a real problem."
So a push to regenerate estates by Lord Heseltine during David Cameron's government had already stressed the need for regeneration only to happen with explicit approval from existing residents.
Responding to these concerns, incoming London mayor Sadiq Khan consulted in 2016 on a new good practice guide for councils undertaking regeneration, and is now proposing resident ballots be mandatory on schemes where homes will be knocked down. With no significant government funding available, estate regeneration is often only viable in high-value areas of the UK such as London where for-sale homes can cross-subsidise the re-provision of affordable housing, making the mayor a significant player.
Housing delivery models
Direct public sector delivery – councils delivering schemes "on balance sheet" directly on council-owned land.
Wholly owned public vehicle – a company set up and wholly owned by a council with the express purpose of delivering development, usually on council land.
Development agreement – a contract is let for a partner to develop sites, either as a strategic development partner, where the sites are ultimately sold on to housebuilders for delivery, or for direct development.
Public/private joint venture – where a council enters into a joint venture with a private firm, often combining public land with private finance and development expertise. This can either be simply a contractual joint venture, or a "corporate" joint venture, in which a new joint venture company is created (as proposed in Haringey).
Community-led housing – an organisation set up expressly for community benefit is created to develop out a site. This can either be self-funded or paid for through a section 106 agreement.
But while Brown says a more genuine engagement with local people will actually make local communities more accepting of development in the long run, for many in the private sector this sounds like it will add risk to already risky ventures.
Certainly, Lendlease is thought to be unlikely to recover any of its bidding costs and expenses on the Haringey scheme, even if the council unilaterally pulls the plug, and despite being preferred bidder for over a year, because the legal joint venture entity has not been created.
John Bull-Diamond, senior director at consultant GVA, which last year authored a paper on housing delivery models for the Future of London think tank, says all this change is taking its toll on developer appetite. "The private sector wants confidence to get on and play its part. But recent events have shaken confidence. There are a number of schemes where private sector bidders have pulled out, from formal joint ventures to much more simple schemes.
"The size of the opportunity is still huge. But recent political events have focused private sector minds on whether or not they want to bid."
All this means that for local authorities, using the private sector to help deliver estate regeneration and social housing is both politically and practically harder than ever. But with the need for action still there, more and more are looking to do it themselves, with Camden, Enfield and Sutton all examples of councils going their own ways.
Some councils are doing this directly "in-house" by employing land and development staff, others are setting up arms-length companies fully owned by the council. Indeed, this looks the likely outcome in Haringey, where the Labour Party's manifesto for the borough at the recent local elections said it wanted to "build council housing directly through a company we fully own".
Councillor Liz Morris, deputy leader of the opposition Lib Dem group at Haringey, says this idea has cross-party support and a number of benefits. "We favour setting up a wholly council-owned development company as the vehicle for regeneration. This allows the council to reinvest all the profits from the developments rather than splitting them with an outside partner. It would also enable greater flexibility and public accountability as the council would not be tied into a long-term contract, and therefore would able to respond to changing demands."
Hayes, whose Be First company is an example of the model, says: "We're nationalised, we're wholly independent. I don't think there are any downsides to it. The worst case is we don't make as much money as we might hope to. And others can do the same." He says the company will invest £1bn in the borough over the next few years, and that only a loss of self confidence in local government is preventing more councils doing the same.
That doesn't mean it is straightforward. First, councils face constraints on borrowing money against their housing stock, despite continued campaigns for government to loosen the purse strings. While some can get round this by using the Public Works Loan Board, they still face a challenge in bringing in the necessary expertise to take on the development in a way that allows delivery to start happening quickly.
Struggling
Brown says many of these local authority vehicles are in "start-up mode", struggling to compete with private sector salaries and making mistakes along the way. "Where local authorities are creating teams they have struggled. One I saw was initially building homes at double the usual market build cost, because it didn't have the skills to know it was being taken advantage of," he says. "There's a process of shifting the capacity over to local authorities, which will take some time."
GVA's Bull-Diamond agrees: "You'd think local authorities would be a really good route at the moment, but the numbers these housing companies are delivering are not that high. Councils have got to recognise they haven't all got the resource and staffing to get it going."
Even if councils do go ahead themselves, this doesn't mean the private sector will be cut out completely – just that the chance to be a strategic partner for a borough across many different sites is gone. Bull-Diamond says: "Councils will want to take more responsibility to get projects further advanced before engaging with the private sector, to de-risk things more, even if that means employing people or advisers."
Brown says: "This changes the role of the private sector. Instead of a local authority abdicating responsibility, a local authority needs to take the collaboration with their community to a much further stage.
"Communities don't have a problem with the private sector coming in to build within a plan the community has come up with. They have a problem with the private sector coming in at the beginning before they've been consulted."
Developers may have to get used to this new way of working.