This year's Building Live conference coverd topics with far-reaching implications for the future of the industry, but what did conference delegates have to say?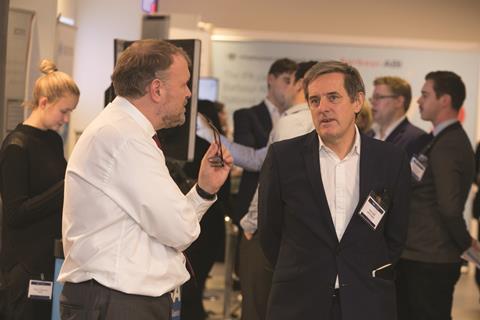 This year's Building Live conference included an impressive range of speakers from all corners of the built environment, covering topics with far-reaching implications for the future of the industry. But equally varied were the pool of delegates, who themselves have decades of experience and expertise in the sector. Here, we share the conversations in the buzz of the coffee break as delegates mulled over off-site construction, tackling the housing crisis and the next big thing in tech.
A selection of the delegates invited to contribute:
How has 2017 gone for construction, and will we see real progress in 2018?
Tom Dollard: "No, I don't believe we have seen real progress in 2017; however, there has been much positive talk. The success of the industrial strategy and the London Plan will be in the detail of design and delivery of these homes and public spaces. The government have just launched a new research project, Building for 2050, which will examine many of these ground-breaking digital tools, and should shed some light on the most appropriate detailed solutions to delivering low-carbon homes."
John Wright: "Considering everything that has happened, the year has gone pretty well. The sky hasn't fallen in, a big hole hasn't opened up in the ground and we haven't fallen off the edge of a cliff. But it hasn't been a comfortable year for many people. For 2018: all construction is a long-term investment, and as such relies on confidence – from clients, the design team, contractors and their supply chain. Until the Brexit settlement is known and understood, and the financial markets have settled, continued uncertainty will constrain investment."
How quickly is new technology being adopted?
Richard Claxton: "Introduction of new technology will be a challenge to busy businesses who work in traditional ways, successfully. The questions boards of directors ask are 'Is there sufficient reason to invest?' and 'What will be the return on this in the medium term?' Many technological innovations won't make it to mainstream use."
Is the future of construction off-site?
Tom Dollard: "There was a common thread among many presentations around the inadequacy of the design and build contract at achieving desired outcomes. Off-site manufacture was advocated by all, but there are many challenges ahead for this sector, and it is by no means a quick fix. The most urgent issue in construction is to help fill the skills gap, and perhaps this is where off-site construction can help. However, just because a house is designed digitally and manufactured in a factory, it still requires great-quality design to succeed. The digital design and construction tools require even higher levels of skill and knowledge to produce the number and quality of housing necessary."
Daniel Glasswell: "The benefits of off-site manufacture have long been talked about, but despite its many perceived advantages the industry has never fully invested in it or embraced it. There would need to be a significant change in attitude and investment from clients, designers, the contractors and their supply chain to make any change happen."
Nigel Ostime: "We need to find a way of kick-starting modern methods of construction (MMC) and off-site generally. At the moment it seems rather chicken and egg. The factory can't tool up without predicted throughput, and clients aren't prepared to use a single-source supply chain. The government must act to make this work, not just by offering financial inducements but by actually ordering MMC buildings. Clearly the economy and Brexit are against us here, which is a real problem.
"However, I think it will come through demonstration by early adopters, particularly in PRS, student housing and housing built by local authorities (when they start doing this) who all need speed and quality, as opposed to the housebuilders who work slowly and have been getting away with murder in terms of the quality of some of their product. Post-Grenfell, hopefully, this will start to change."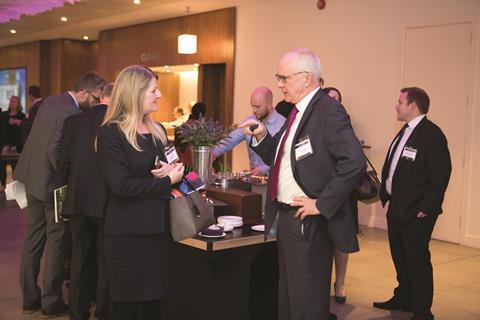 Do businesses do enough in terms of going to schools and encouraging the next generation of construction professionals?
Daniel Glasswell: "No, businesses do not do enough, but when margins are so low in the industry, how can we expect businesses to invest in the long term, when they struggle in the short term? The industry institutions need to step in to fill the gap. Currently it appears they would rather concentrate on farming in as many fees as possible, and much of this is brought in by expanding their presence overseas. The responsibility to promote the industry lies with the government and the institutes."
How can we solve the housing crisis?
Jörg Matthaei: "Lacking from the discussion was the issue of housing in the heart of central London, where the combination of compact flats with communal rooms would add another facet in providing more housing. Well-designed compact flats with communal spaces would be a great and affordable opportunity for a young generation who have not yet settled down and want more independence, more space and more quality than shared flats can offer. Increasing the number of residents in central London would also allow more people to commute by foot or bicycle, avoiding added strain on London's public transport infrastructure."
John Wright: "The debate around housing was all about number, money and delivery, with very little mention of quality – of both the individual homes, and of the places that we are creating. We can deliver large numbers of new homes as soulless housing estates with no facilities, amenities or transport connections, or we could deliver new homes in sustainable communities that include places to work, shop, socialise and be educated, with good public transport connections. Any expectation that 'the market' can annually deliver 300,000 quality homes in sustainable communities is very unrealistic. There needs to be real political leader."
Richard Claxton: "I left Building Live with the view that the targets for housebuilding are not deliverable, but more can be done to work towards them by local authorities in particular."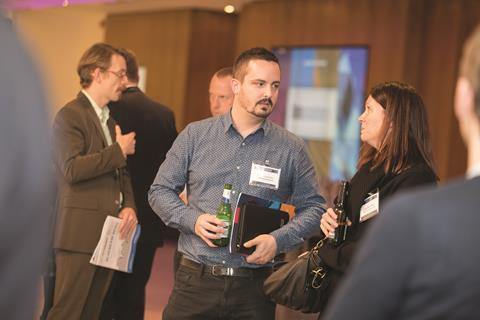 I never knew that…
Nigel Ostime: "The number of options for a delivery route between 25 sites in London is more than the number of atoms in the universe. (Thanks, Daniel Hulme of AI company Satalia, who gave a mind-blowing talk.) I also didn't know that the end of our world as we know it is in about 45 years' time when the robots take over …"
How do we make a better Brexit?
Rachel Coleman: "The industry needs to learn to sell itself better to make the most of Brexit. There is clearly a lack of knowledge in government about what the sector needs – and the lack of a stable and informed minister for construction is indicative of this. Several policies central to the current government's manifesto and Budget commitments require significant change or improvement to the sector, especially considering Brexit.
"If the government could understand (and if the industry could effectively and collaboratively voice) concerns over growing issues such as future access to skills and materials, as well as the full implications these challenges have on infrastructure and housing plans, maybe the government could work to provide security around this."