The wider industry wants to know things have changed while those at centre of investigation sweat on what final bill will be. Dave Rogers reports
By the time the Competition and Markets Authority went public with details about its investigation into the construction industry last week, it was pretty much an open secret which sector was under the spotlight, while the names of the firms at the centre of the probe had started to leak out.
Ahead of the CMA's announcement, Careys, Keltbray and John F Hunt had all made reference in their most recent reports and accounts to allocating provisions for a "historic regulatory matter" – in other words, the investigation. Still, it was big news when the CMA confirmed it was the demolition sector it had been looking at, and then listed the names of the companies it was accusing of malpractice.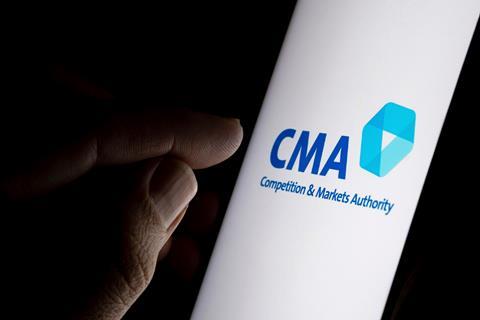 Jobs under scrutiny included McGee's work knocking down an old building to make way for a new LSE scheme at Lincoln's Inn Fields in central London, Brown and Mason's contract at the Lots Road Power Station in west London, Careys' scheme at the Bow Street Magistrates redevelopment and the demolition of the Timbergen Building at Oxford University completed by Erith. High-profile projects, one and all.
The investigation has taken a long time, with the probe beginning back in March 2019. "It's a big investigation," the CMA's senior director of cartels Juliette Enser told Building. "Cartel investigations are pretty document-heavy. [Cartels are] some of the most serious infringements of competition law."
In short, 10 firms have been named as being involved in bid-rigging. Seven of those 10 have also been accused of making and receiving so-called "compensation payments" whereby, the CMA says, "arrangements by which the designated 'losers' of the contracts were set to be compensated by the winner".
Eight of the 10 firms have admitted to bid-rigging. Two firms, Erith and Squibb, who are also accused of making compensation payments, have not admitted wrongdoing and are contesting the claims.
Cartel investigations are pretty document-heavy. [Cartels are] some of the most serious infringements of competition law

Juliette Enser, CMA
Enser told Building that she was expecting the investigation to wrap up by the end of the year, with the amount firms have been penalised due to be made public in November. By then, it will have been more than three and a half years since investigators carried out a series of dawn raids on an initial six firms seizing computers, paperwork and other evidence.
The CMA has not said which six they were but Building understands that, on the back of the initial raids in March 2019, the investigation was then expanded some months later to bring in four others, believed to include Keltbray and John F Hunt.
Since then, the inquiry has hung over the industry, with the CMA not even identifying which sector it was looking at – only saying that it was "investigating suspected anti-competitive arrangements in the supply of construction services". By way of explanation, Enser said: "Detecting and enforcing against cartel behaviour is done in secret."
The time it has taken has meant the uncertainty over what took place, which firms were involved and the levels of fines set to be meted out has dragged on. "Without covid, we might have completed it a bit more quickly," she admits.
One consultant told Building: "We've known about this for a while and, when we've been speaking to the demolition firms, we've asked two things: 'Are you involved and how financially resilient are you?'" This morning one of the firms, John F Hunt, pushed out its latest financial results months before they are usually filed at Companies House "to evidence the liquidity and financial resilience of our core group".
Another contractor told a story of one of the 10 named by the CMA asking for an introduction to a client. "We told them straight away: 'You have to be upfront and say this thing is coming. If you don't and they find out later, it won't look good'."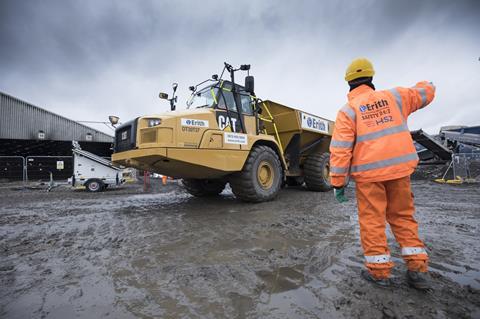 So far, four firms have publicly said what the investigation is expected to cost them in penalties. Careys has put the figure at £9m, Keltbray £6m while McGee, which along with Careys "reported their involvement in the conduct under the CMA's leniency policy", has said it expects the number to be no more than £2.4m.
John F Hunt has gone further, saying in its report and accounts filed at the end of May, that the "investigations have now been settled with the liability agreed at £5.6m".
That leaves four – DSM, Brown and Mason, Cantillon and Clifford Devlin – where the number is not known – plus Erith and Squibb.
One firm, speaking on condition of anonymity, said the initial figure the CMA presented it with was eye-wateringly high – at least four times more than what it expects to settle for. "They come out with a number to hit you hard. Then you get into settlement discussions about levels of culpability. It then becomes a to-ing and fro-ing process."
The CMA's own guidance says it has the power to fine firms up to 10% of their global turnover, with the deadline to pay penalties specified when its "infringement" decision is issued.
It usually asks firms to pay up within three months but it does have mechanisms to allow them more time to settle.
It says: "Where appropriate, the CMA may enter into an agreement with an undertaking providing for additional time to pay its penalty ('time to pay agreement'). The CMA will only reduce a penalty for financial hardship in circumstances where it considers that the undertaking merits such a reduction in addition to any time to pay agreement." It says it works out what penalty to impose using six criteria [see box].
Referencing previous investigations into the construction industry in recent years, which have seen a cumulative £60m handed out in fines, Enser said she hoped that "the size of the penalties we've been applying will have the required deterrent effect".
Asked whether the current investigation will see directors banned, she replied: "Director disqualification does happen."
Our client base wants to know what has gone on and they want assurances it won't happen again

Industry source
In the meantime, firms that have admitted wrongdoing have been quick to put out statements. Three firms – Erith, DSM and Clifford Devlin – have not commented but, for the six that have admitted to bid-rigging, the gist of their statements has been: we apologise, we have made changes and this won't happen again.
One consultant said, dryly: "Sometimes, it's convenient to blame a previous regime."
But firms involved are adamant that change has happened as a result. "Our client base wants to know what has gone on and they want assurances it won't happen again," said one.
Consultants, especially, who recommend demolition contractors to clients some time before a main contractor gets on board, want to know that firms are genuine about making change. One said: "Firms like ours have a lot of ethics and compliance rules to follow. We will get asked by the people above, so we are asking them [demolition contractors] about it and we want to see evidence they've done something about it."
Since last week, discussion has turned to why two firms are contesting the findings – and the other eight are not. In a statement, one of those firms, Squibb, said: "We have a high degree of confidence that the CMA will take Squibb's submissions/concerns seriously."
Still, it has left people wondering. One main contractor said: "I guess that, because a couple of firms are fighting it, what does that mean, what's the reason?" He adds: "Eight out of 10 have said, 'we're bang to rights' and two have said 'no'. It does beg questions."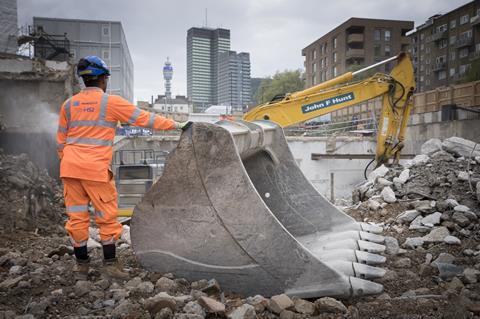 He is hoping that the CMA will be able to share the lessons it expects demolition firms to have learnt from this investigation. "This can only be a hurdle to get over for the industry."
In going public, the CMA detailed some of the malpractice it found. Regarding compensation payments, it said: "The value of this compensation varied but was higher than £500,000 in one instance. Some firms produced false invoices in an attempt to hide this part of the illegal behaviour."
There is a danger that the investigation simply reinforces stereotypes about the wider industry and that it needs to professionalise more in order to be attractive to a wider group of people, particularly when it is in the middle of a recruitment crisis.
Enser said companies could not carry on the way they were and that things have to change. She added: "Given construction is a hugely important industry, it's important that, where there is lingering poor practice, we stamp it out."
How the CMA works out what to fine firms
A financial penalty imposed by the CMA under section 36 of the CA98 [Competition Act 1998] is calculated following a six-step approach.
Step 1: Calculation of the starting point having regard to the seriousness of the infringement and the relevant turnover of the undertaking
Step 2: Adjustment for duration
Step 3: Adjustment for aggravating or mitigating factors
Step 4: Adjustment for specific deterrence
Step 5: Adjustment to ensure that the penalty is proportionate and the maximum penalty of 10% of the worldwide turnover of the undertaking is not exceeded
Step 6: Adjustments for leniency, settlement discounts and approval of a voluntary redress scheme