One of the UK's biggest landowners is preparing to put its principles into action at scale. Elizabeth Hopkirk reports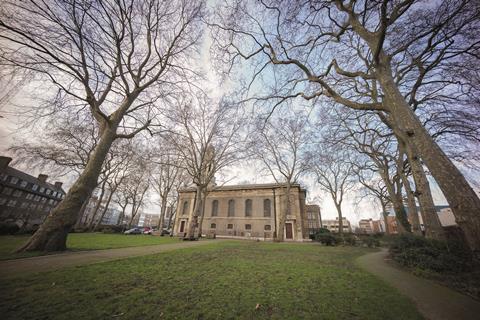 Some of the biggest barriers to the Church of England using more of its land for genuinely affordable housing could be overcome before the end of this year, the chair of the C of E's housing commission predicts. Thousands of high-quality homes could be developed as a result, says Charlie Arbuthnot, a specialist in social housing financing who led the archbishops' Commission on Housing, Church and Community whose report, Coming Home, was launched last month.
Individual churches and members of their congregations are engaged in small-scale housing schemes across the country, often for vulnerable communities. But, collectively, the Church of England owns almost 200,000 acres of land in England, more than the Duke of Westminster. What is stopping it putting bricks and mortar where its mouth is?
"It's true the Church is a huge landowner but its ownership is incredibly complex," says Graham Hunter, vicar of St John's Hoxton in the east end of London, who has spent the past five years trying unsuccessfully to build flats for affordable rent on the edge of his churchyard. "A huge amount is arable farming land. It doesn't come with infrastructure like schools and is not where people need homes. Owning half a forest is not the same as owning an ideal development site."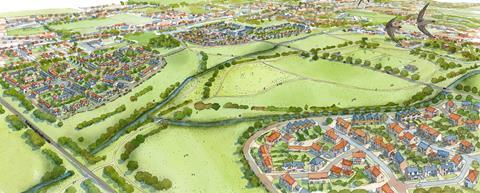 Where the Church does own land in places with high demand, such as Hoxton, there are other complications – including the National Planning Policy Framework, which can be interpreted by local planning departments as forbidding any development that would harm the setting of a listed building, like Hunter's imposing grade II* Georgian church.
Working with Matthew Lloyd Architects and the local school on a new site, Hunter is now hopeful that his scheme for 27 flats plus school and community facilities will eventually get off the ground. But he estimates that he has spent one week in every eight for the past five years just to get this far.
"There's no doubt you have to be tenacious and pretty single-minded to keep going," he says. "The easiest thing would have been to put a package together for a private developer whose eyes would have lit up at the potential profit and we would have got a nice pay-off to repair the church. But developers are adroit at negotiating away affordable housing by demonstrating community benefit."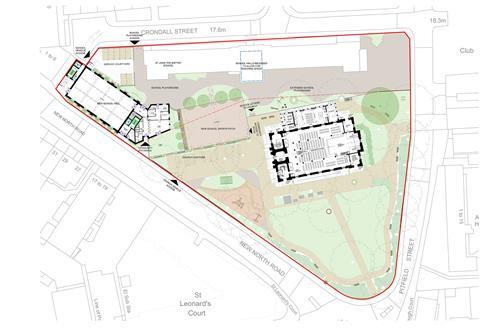 Hunter, who is motivated by the enormous need he sees around him and a desire to build a flourishing community – or "pastoral concern and a vision of the kingdom of God" as he puts it – believes the Church should be ambitious, aiming for at least 50% affordable. "We're aiming for 100%. We believe that's achievable with the right investment and partnership and a mix of tenures to ensure it is genuinely affordable."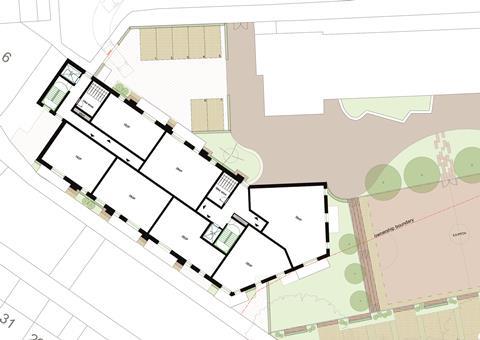 He points to the Church's long history of providing almshouses and establishing housing associations to deal with need on its doorstep, a history he believes was derailed by neoliberal economics that swept the world at the end of the 20th century.
"Every time the Church has done a property deal in the last 30 years it has involved selling land so it becomes a privatised asset creating a revenue stream for private property owners," he says. "If we stop privatising our resources and find a way to recycle them, we can become more self-financing and viable. Imagine if the Church were to invest, develop and actually run those homes and see those revenues from the homes reinvested."
He adds: "The Church cannot solve the housing crisis with our land and our assets, but we could provide a model and we could exert some moral leadership."
Some of the hurdles to ramping up development include lack of finance and skills, existing charity law and the piecemeal ownership of Church land which is spread among dioceses, parishes, charities and the Church Commissioners who manage the C of E's investment portfolio.
The Church Commissioners say that 28,500 homes could be delivered on their 92,000 acres, 8,600 of them "affordable". That is a proportion of just 30%. In the past five years they have achieved even less – 21% of the 3,820 homes that have been built on their land were affordable.
They say that this is because they are required by charity law to maximise their income for their charitable purposes – which include funding clergy pensions, supporting hundreds of community projects and maintaining scores of listed buildings. They cite a 1992 High Court ruling that they cannot sell their land for less than market value. This means they are bound to sell to the highest bidder and not, for instance, to a community land trust or housing association that would provide a greater proportion of affordable housing than is stipulated by local planning policies.
This legal straitjacket is one of the biggest things that Arbuthnot hopes to change. There are a few ways it could be done. One is to bring charities within the scope of the Social Value Act; changing charity law is another. The bishop of London, Sarah Mullally, is understood to be poised to raise this in the House of Lords. But both these routes are ultimately beyond the Church's control.
A much faster solution could be changing the Church's own internal legislation to make the provision of affordable housing an explicit part of its mission, something lawyers can currently argue either way. A white paper attempting to settle the matter will be presented to the next General Synod in July. After a bit of back and forth "it's completely feasible to have that clarification by the end of the year", Arbuthnot says.
By happy coincidence this is when the Church Commissioners are due to produce the next periodic review of their activities, something the housing commission also hopes to influence. Arbuthnot acknowledges that the Church cannot simply give all its assets away, as Jesus tells the rich young ruler in Matthew 19, because its investments underwrite so much of the Church's work.
"At the moment it is structured to ensure whatever they give away this year they can give away year after year," says Arbuthnot. "We are not challenging the charitable principle in law, but is there a case for saying we need to bring some of that forward and spend it today for the sake of the nation tomorrow? Release more now because we are, right now, in a crisis?"
He is "extremely hopeful" that by the end of the year they will have found a way for the Church Commissioners to deliver more generous percentages of affordable housing than local authorities require. "If we are to crack this crisis, we have to think about what sacrificial looks like," says Arbuthnot. "Could they go above and beyond? Could they gift some land for community land trusts (CLTs) at book cost?"
The Church Commissioners would not be drawn on what level of affordable housing they would like to build were their hands untied, but they have welcomed the report, promising to "reflect carefully" on its recommendations and to "review what more [we] can do to increase the supply of affordable homes". Senior Church Commissioner Loretta Minghella, sister of film-maker Anthony, said they were keen to explore the commission's "innovative suggestion" of distributing some of their land as a grant-in-kind, along with any necessary rule change.
There is also the need to redefine affordability, since 80% of market rate remains far out of reach of most people, especially in London and the South-east. Arbuthnot favours linking the definition to average local incomes, something that Hunter – who worked on the London Living Rent campaign – supports.
Another major hurdle is the need for seed funding to get projects like Hunter's through the early design stages. Arbuthnot thinks the Church Commissioners could create a social impact investment fund to pump-prime viable proposals. "We put in £50,000 or £100,000 and we expect in five years we'll get a return from rents or the sale of some of the properties," he says. "That feels an important piece of the jigsaw as we try to take away the barriers stopping us doing this well."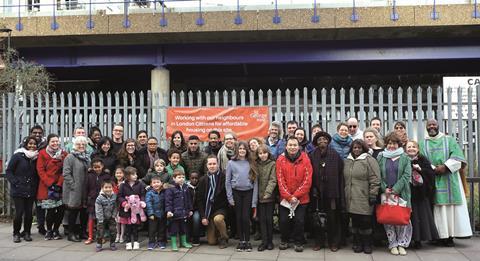 There is also the difficulty of equipping churches and their congregations to become volunteer property developers. Resourcing is where a lot of schemes founder, however enthusiastic the initial vision. A small executive team and advisory board start work this month to support the new bishop for housing, Guli Francis-Dehqani, and will become a central resource. The team will be led by Nick Pollock, head of planning at the Duchy of Cornwall, and supported by an advisory board including David Orr, former chief executive of the National Housing Federation, and Graham Tomlin, the bishop of Kensington, whose flock includes the Grenfell Tower community.
A further hindrance for the Church has been that no one really knows what land it owns; there is no database. Now Knight Frank has created a mapping tool for dioceses and 36 out of 40 have been trained to use it. How quickly the map is completed will depend on each diocese's priorities. "Some will be doing incredible work with refugees; others will be working flat out with food banks. Of course, I have a housing commission hat on so I want everyone to be working flat out on housing," he says.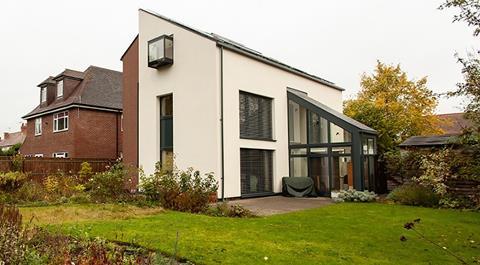 "What we are not talking about is requiring parishes to sell off their land," adds Arbuthnot. He favours the stewardship model. "We want to position the Church to build community really well – and I don't do that if I sell my field to someone who builds the maximum number of units on it for the cheapest price. If instead I choose to steward it, I'll want to reflect Christ in the way I run it."
Retaining a long-term interest in what happens on their land should motivate churches, dioceses and the Church Commissioners to consider how well the homes are designed and built – as has been the case with pension funds' build-to-rent schemes. That question of quality feeds into the "five Ss" identified in Coming Home: that all housing should be sustainable, safe, stable, sociable and satisfying. Whether or not government adopts those values for all housing, we can certainly expect developers, contractors, architects and others wanting to work on church projects to have to sign up to them.
How might this work in practice? Arbuthnot hopes that the "immensely helpful" faith covenant developed by Stephen Timms, the long-serving Labour MP for East Ham, will be widely adopted. It was created to help build relationships of trust and understanding between faith groups and local authorities, but there is no reason why it could not be adopted by the parties on a development project. The aim is to place a level of integrity and professionalism at the heart of their dealings.
It would allow a congregation with no experience of building projects to go to their local authority, knowing it had signed the covenant, and say, "We have this land which could help address local housing need but we don't want to release it unless what is built meets the five values. Can we talk about how we steward this well for the common good?"
"That's exciting," adds Arbuthnot. "We start setting a benchmark for a very different ethos. As soon as that becomes normative we have transformed an industry."
He admits the covenant and values are impossible to police but says they make a "healthy baseline" and if a contractor commits but doesn't deliver, "the next contract becomes harder to win". He also points to the much more enforceable Stewardship Kitemark idea which grew out of the Building Better, Building Beautiful Commission and is currently in draft form.
He gives the example of an unnamed housebuilder he was told about during his research. "They build stuff and in six months when things start going wrong they don't answer the phones. That doesn't fit with safe, stable or satisfying housing. If that housebuilder is pitching for a piece of work we'd say, 'Your history suggests our five values aren't important to you. I don't mind if you do it cheaper than the others – our five values are more important."
So, firms hoping to get a piece of the action if the church does become a major development partner are on notice to review their ethics. While the reforms are introduced, Arbuthnot says architects who feel they already have something to contribute should read Coming Home and then contact their local diocese. Some dioceses are said to be considering a part-time post in their property team to look at this as part of their mission. Others, according to one architect who tried calling his local diocese, haven't even read the report.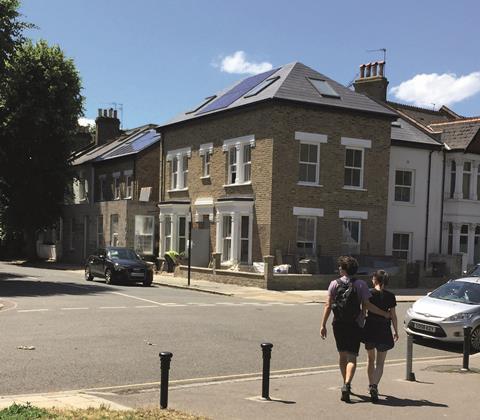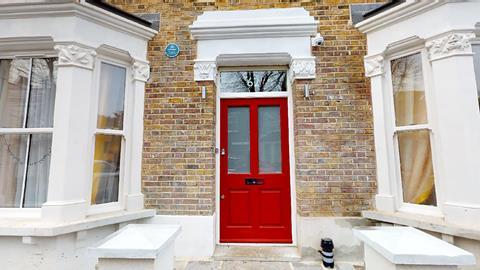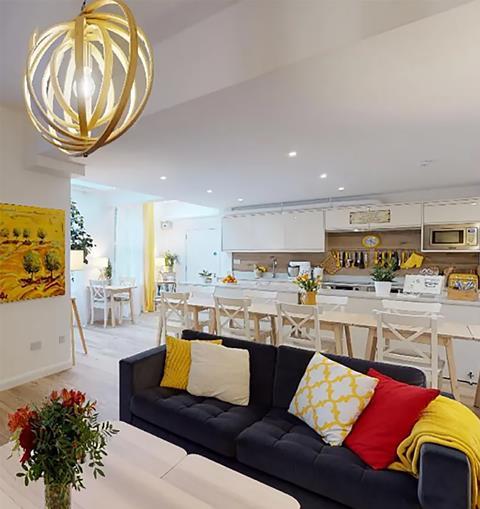 As the archbishop of Canterbury, Justin Welby, who set up the housing commission, said, its recommendations present a "radical, theologically profound challenge to government, individual builders, developers, individuals and the church".
It also, he added, "constitutes the most wonderful challenge to the soul of the Church of England and it calls us to rise to the challenge that God sets before us. We carry the good news of a God who intervenes, who comes and is part of our life, and there is the complete change in us that is caused by meeting with God. If we take that seriously, then we listen to what Jesus says when he says, 'your heart will be where your treasure is'. Is our treasure where it should be?"
He acknowledges it won't be easy. There's a sixth "S" running through the report and it stands for sacrifice.