The Green Deal is in trouble - but what are the alternatives? Building asked some of those at the heart of green policy where they thought the scheme was heading
It's fair to say the Labour Party caught the sustainability industry on the hop somewhat last week with its announcement at conference that it would replace the government's "failing" Green Deal and ECO programmes with different systems for encouraging sustainable upgrades to people's homes.
The charge levelled by shadow climate change secretary Caroline Flint was that the Green Deal is failing to prompt significant investment in UK homes. And with just 12 Green Deal Finance plans signed so far, that is a difficult case to deny. However, with more encouraging figures on the number of households undertaking Green Deal assessments and pledging to carry out work, and the industry geared up to deliver when demand starts to come through, talk of scrapping the Green Deal has caused serious concern.
Just as serious, though less headline-grabbing, has been the pledge from Labour to review the Energy Company Obligation (ECO) programme run through the energy companies, which has had some success in promoting energy efficiency work in homes that are harder to treat.
And Labour is not the only party with its eye on significant alterations to the schemes. At their conference last week, the Liberal Democrats pledged major reform to both programmes.
So with growing concern that the Green Deal is thus far failing to deliver on its promise, what reforms need to be undertaken to promote a successful domestic retrofit market in the UK? Building asked the politicians in charge of policy on both sides of the house to give their views on the way forward - and for the UK Green Building Council to set out its alternative on behalf of the industry.
Luciana Berger, shadow minister of state for climate change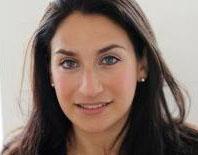 Making Britain's buildings more efficient is one of the foremost challenges the next Labour government will have to tackle. If done in the right way, energy efficiency cannot only help families and businesses struggling with soaring energy costs, but also cut our carbon emissions and create thousands of jobs.
Unfortunately it's clear that the Green Deal is failing. Just look at the figures. Only 384 households have signed up for a package and just 12 have gone live since the Green Deal launched. Most damningly, 99% of households who have had an assessment have not gone on to take out a plan. That just isn't good enough. That's why Labour has committed to overhauling the Green Deal and replacing it with a new Energy Save scheme. We will not continue with ECO in its current form either.
Labour will be consulting widely with industry in the months ahead on how we can create an energy efficiency programme capable of meeting the challenges ahead. Our priorities include addressing the eye-watering interest rates, hidden charges and severe penalties for early repayments that have put many people off the Green Deal.
We will also be looking at a more affordable and less bureaucratic replacement for the ECO when it comes to an end in 2015. Driving take-up through minimum standards, a greater role for local authorities, and redirecting ECO funding to better target support for the fuel poor are all options on the table.
Labour's number one priority will be ensuring a smooth and orderly transition. This government has provided a perfect model for how not to move from one energy efficiency scheme to another. Insulation installations collapsed and thousands of workers lost their jobs when the Green Deal and ECO launched earlier this year. The next Labour government will not make the same mistakes.
The construction industry won't be helped by supporters who pretend everything in the Green Deal garden is rosy. The true champions of energy efficiency are those ready to speak up about what's happening to our low carbon sector and what needs to be fixed.
Greg Barker, MP, minister of state for energy and climate change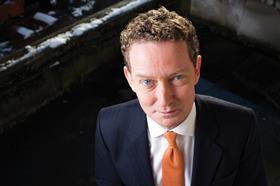 The Green Deal is an ambitious 20-year programme at the heart of the coalition's strategy to make our building's more energy efficient, while helping families take control against rising energy costs.
With the Green Deal we have set the conditions to grow the energy efficiency market in Great Britain. Thousands of innovative businesses are invested in this new opportunity. Already over 100 providers, 1,662 installer organisations and nearly 2,400 individual assessors are accredited and on board.
Eight million households in Britain could benefit from solid wall insulation, and four million from cavity insulation, mostly harder to treat jobs. This is a big opportunity.
Consumer interest is clear: 71,000 assessments have been done, and research shows that 81% of households who had one said they have or intend to install at least one energy saving measure. Seventy-eight per cent of people said their Green Deal assessment was highly useful. So assessments are inspiring people to act to make their homes more efficient. By July, 174,000 homes had efficiency measures installed with ECO help.
I would be the first to acknowledge the challenges involved in getting Green Deal finance flowing. But we are getting there. And we must remember that Green Deal finance is only one option for people to pay for energy saving home improvements. Households should choose what's best for them.
I'll be working tirelessly over the coming months, including with the new Green Deal Provider Forum chaired by Kingfisher Group CEO Ian Cheshire, to help businesses and households capitalise on this promising start.
We are in for the long term. The Green Deal is here to stay.
John Alker, director of policy, UK Green Building Council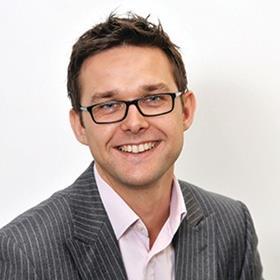 Churchill famously said: "Democracy is the worst form of government, except for all the others." With the next general election looming, politicians have been watching the Green Deal and considering how to position their respective parties. The Green Deal has become a political football, which is getting a right good kicking.
It doesn't have to be like this. That Churchill quote is from 1947 at the start of the post-war political consensus, which led to the setting up of the welfare state and the NHS. I think we need a renewed political consensus for the next 30 years, based around a shared belief in the importance of green growth.
I'm all for political parties trying to out-green each other, and respective party political philosophies will always leave their mark, but fundamentally what businesses and consumers need is a long-term trajectory and proper certainty around energy efficiency. After all, this is by far the best way of reducing energy bills in the long term.
Whether it's a Tory/Lib Dem Green Deal, or a Labour "Energy Save" scheme, the challenges remain the same. There will always need to be a Pay As You Save-type finance that can be attached to a property and the government should use its powers to drive down the cost of that finance. There will need to be some form of help for the fuel poor and subsidies for hard to treat properties, which needs to be financed either by bill payers or by the government. And all parties are keen to involve community groups and local authorities, to attempt to get a neighbourhood buzz around retrofit.
The elephant in the room is that additional incentives will still be needed to nudge people into action. We couldn't be any clearer that the Green Deal (as is) will fail unless we have in-built structural incentives such as differentiated Stamp Duty, to encourage take-up. And even if Labour succeeded in getting cheap loans in the style of German development bank KfW (which are state subsidised by the way) off the ground, it is likely we would still need that extra push. After all, research by UCL's Energy Institute has found that the German attitude to energy saving is far more ingrained than ours. Who is going to grasp that opportunity?