Britain's QS sector changed dramatically in the wake of the credit crunch, with the foreign takeover of big-name firms prompting those of an entrepreneurial bent to start up on their own. Have these challenger firms become the new establishment, or are they vulnerable to a new downturn? Joey Gardiner reports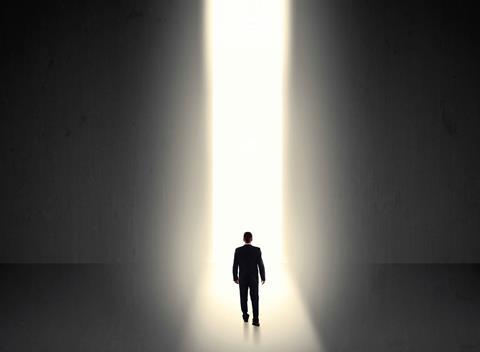 Cost consultant Alinea, believe it or not, is five years old this month. The business, which was started by a group of former Davis Langdon and EC Harris partners, was one of a number born out of a torrent of change that struck UK consultants during the credit crunch.
This wave swept up the most venerable consulting names in the UK industry. Both Davis Langdon and EC Harris were bought up by foreign engineering giants – Aecom and Arcadis respectively – changing them irrevocably. As the effects of the recession continued to be felt, Currie & Brown and Sweett Group met a similar fate, both mopped up by Dar Group.
Former Davis Langdon (DL) partner Iain Parker, one of the founders of Alinea, says: "The landscape for cost consultants changed dramatically. We saw a once-in-a-generation opportunity to replace these household name QSs that were being bought up."
"I don't need big banks of data on past prices; I just need people with their finger on the pulse of what's happening right now"

Phil Sullivan, Pier 22
Parker was not alone in this view, with other senior staff leaving to set up challenger firms such as Core Five, Cast and Exigere, among many more. Meanwhile those mid-tier businesses that managed to remain independent during the recession – the likes of Gardiner & Theobald (G&T), Turner & Townsend and Gleeds – have also been working hard to take advantage of the turmoil.
So now, with the tempest of change long past, how much long-term impact has the storm of 2010-13 had on the landscape for UK QS and project management firms? Have the challenger firms succeeded in becoming the new establishment?
Best in class
The answer to that second question depends on how you define the terms. Certainly, a number of the new firms – Alinea and Core Five most notably – have grown very quickly. Alinea now boasts 100 staff and its turnover is set to top £13m this financial year. Its website trumpets a long list of blue-chip clients, such as Grosvenor, British Land, Landsec, Stanhope and the Crown Estate, while the tallest UK building now under construction, 22 Bishopsgate, is one of its projects. Core Five, currently working on the redevelopment of the New Scotland Yard site, can lay claim to a similarly impressive roster of customers.
What most of these start-ups share is a "boutique" approach – a focus on providing a single service to the best of their ability, while retaining independence and a personal touch. Without doubt, it is a concept that has had some traction. Alinea's Parker says: "Clients in the Middle East and Africa are very happy to use a one-stop-shop firm that can provide everything for them, but it's just not how London clients see the world. They want to select best-in-class consultants in a series of disciplines."
"These new firms started up just as clients were asking whether the larger organisations were consistently providing the best service"

Neill Morrison, Deloitte Real Estate
Phil Sullivan, the former construction director at King's Cross developer Argent, who is now running start-up developer Pier 22, is an example of such a client, saying his priority is to work with individuals he trusts, whatever the organisation. "I want to be able to put a team together across a number of organisations," he says. "I don't need big banks of data on past prices; I just need people with their finger on the pulse of what's happening right now."
This attitude has also prevented the relative newness of the firms themselves being a barrier to winning work. By contrast, a start-up contractor would need a much longer track record before winning such prestigious schemes.
Former DL partner Richard Hopper, who founded consultant Exigere in 2012, says: "I'm sure, when we set out, that certain clients would have had reservations about large-scale projects, but it really does not appear to be a barrier to London-based developers."
Pier 22's Sullivan agrees it doesn't worry him: "A strong covenant doesn't really count for anything these days. Either way, if [hypothetically] I'm using Cast and that business goes under, in a sense what have I lost? I still know the guys who are working on the project," he says.
This positive reception has undoubtedly given the new firms confidence. Parker says: "It feels like chapter one has been completed. Our ambition was to be the go-to cost consultant in the UK. We'd argue we're already that for towers and we're working toward it in residential and retail. In terms of what we do, we're actually a big player."
New brooms
Five of the most significant businesses to come out of Davis Langdon (DL) and EC Harris:
Alinea Set up in 2013 by four former DL partners – Paul Allen, Steve Watts, Iain Parker and Paul Zuccherelli – and two former EC Harris partners, Richard Taylor and Mark Lacey, the business is now 100-strong.
Cast One of the last spin-off businesses to be formed, Cast Consultancy was created in 2016 by former EC Harris partners Mark Farmer, Keith Brooks, Joe Thornton and Neil Brearley. Of nine current directors, eight are ex-EC Harris.
Core Five One of the early mass defections from Aecom after the DL purchase, Core Five was set up in May 2012 by ex-DL partners Chris Amesbury, James Clark, Gerard Cook, Barry Hayden and Stephen Pickersgill.
Exigere The cost consultant was founded in March 2012 by former DL partners Richard Hopper, David Happell and Dan Fryer and is based in Clerkenwell.
Implementar The hotels and resorts specialist was set up in 2012 by former DL partners Ian Memmott and Alasdair Maclean, who brought in Hossein Azemoudeh from the same business.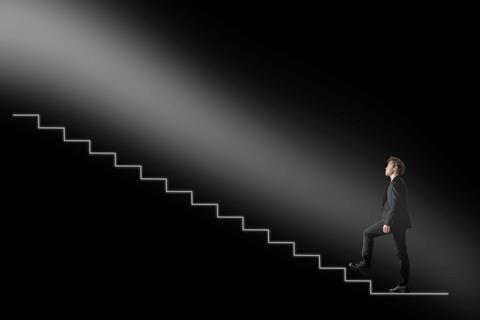 Establishment
But if these new businesses are undoubtedly established, it does not necessarily follow that they are the establishment. Parker's comments also demonstrate how the new businesses have, by and large, narrowly focused their efforts on the London market – commercial and mixed-use schemes and high-rise residential construction. Few of them have ventured far outside the South-east, or into public sector work or the fast-growing infrastructure market: places where the big consultants have worked hard to secure work. Public sector and infrastructure work alone accounts for nearly one-third of industry workload.
So, whatever its reputation in the capital, Alinea's £13m turnover is a fraction of the £208m recorded by DL in 2009. Meanwhile, Aecom, the business that swallowed DL, for example, has 531 chartered QSs on its books (according to figures provided to Building for last year's top consultants survey), 10 times the number at either Alinea or Core Five. It is still the second-largest QS in the UK, as DL was in the year before the takeover, when it had an almost identical number of chartered QSs.
Arcadis, however, appears to have seen a drop in QS numbers since buying EC Harris, which was the UK's largest QS prior to its takeover. The combined firm fell to sixth in the QS rankings by number of chartered QS staff in 2017 – although its 300 chartered QSs mean it is still five times the size of Core Five or Alinea.
Whatever the numbers, the allegation is that in the core London market these engineering-led mega-consultants lost sight of their customers after the takeovers, amid a focus on internal process and a desire to bundle together multiple services and take on only the very biggest contracts. Former DL partner Neill Morrison, now a partner at Deloitte Real Estate, says: "These new firms started up just as clients were asking whether the larger organisations were consistently providing the best service."
Another former DL partner, Erland Rendall, who has set up his own consultant, Atorus, says the takeovers created a "perfect storm" for staff, feeding into poor business performance by the consultant divisions of the merged businesses. "Aligning an LLP with a listed entity brought significant corporate governance that the likes of DL was not prepared for. Moving swiftly to a new approach to reporting and accounting drew significant attention [away] from clients," he says, arguing that the boutique firms have "blossomed" and now "lead the market".
But by no means everyone sees things like that. While Peter Rogers, partner at 22 Bishopsgate developer Lipton Rogers, has employed Alinea and is enthusiastic about the new spin-off firms, he has also been impressed by the ability of the mega consultants to maintain quality. "Aecom is still doing very well. We've carried on with them and it's been positive. It's managed to maintain quality, and it's got depth. It feels like this has worked for everyone – as a client, there's now good choice."
Certainly, Peter Flint, EMIA chief executive of buildings and places at Aecom, rejects any notion that the new firms have taken Aecom's place. "I don't agree. We're working with the likes of British Land, Derwent – you name it – on fantastic projects. We have 250 cost and project managers in the London commercial team alone. But we're also a very different business to when the Davis Langdon deal happened. We've diversified, with big businesses facing the rail and industrial sectors too."
Relationships
Flint also rejects the idea that Aecom's customers do not get the level of service provided by the new boutiques, and says the majority of jobs are still single-discipline commissions. "For clients it's about 'Do I feel special? Who do I go to?' Our average project size is still quite small, actually, and we pride ourselves on our repeat relationships," he says.
But if the debate about the relative merits of boutique specialist and global mega-consultant is yet to be decisively settled, perhaps the biggest surprise of the last five years has been the performance of the middle tier of large but still independent consultants, whose future was all but written off by many during the recession. The argument had been that these firms would end up a squeezed middle, lacking both the nimbleness of the new boutique practices and the resources, breadth of service offering and global reach of the mega-consultants.
In fact, Turner & Townsend (T&T) was last year the UK's largest QS, having grown its chartered QS staff by 35% since 2010, when it was ranked fifth. Gleeds and G&T have likewise been big winners, with Gleeds doubling the chartered QSs on its books in the same time frame, while G&T has increased turnover by 50% to £170m. While Gleeds and T&T are globally diverse businesses, G&T is seen by many as the firm to beat in the London market. Alinea's Parker admits his firm comes up against G&T in London market tenders "every time" it bids.
In part some of this growth comes from the fact that these businesses, too, have been fed by the fallout from the DL and EC Harris takeovers. For example, former DL partner Alex Davey moved to G&T, while former EC Harris partner Andy Gentry left Arcadis to bolster Mace's consulting business.
But Richard Steer, chairman of Gleeds, argues that the growth of such firms is because, contrary to expectations, this middle tier has actually proven able to offer the best of both worlds. "If you're a client with a significant workload then you need a bigger player than the boutiques," he says.
"We're able to attract the top talent because we can offer a global experience. But we can also offer clients design independence, and clients know they can phone me if there's a problem and I can get it sorted."
In fact, UK construction has since 2013 been largely buoyant enough to give all these consultants a market for their services. As Exigere's Richard Hopper says: "We don't really have a 'them and us' view of life – it's just different. And frankly there is enough work for all of us." But it is unclear how long this abundance will last, in the face of Brexit uncertainty and the decline in the high-end residential market in the capital exacerbating a weaker general market, with output falling 3.3% in the first quarter of this year.
It is here, potentially, that the breadth of markets covered by the likes of Aecom and Arcadis will prove a real benefit. Deloitte's Morrison says: "The challenge to all these new businesses will be sustaining workload amid some fairly major swings in the market. It's how they survive this change." So far, Parker says, Alinea's order books are unaffected, with more work available than it can take on. But if workloads do take the tumble many are predicting, it is likely the next few years will make clear – once and for all – which businesses have been the real winners.