Art editor Astrid Kogler picks out her favourite Building covers of 2013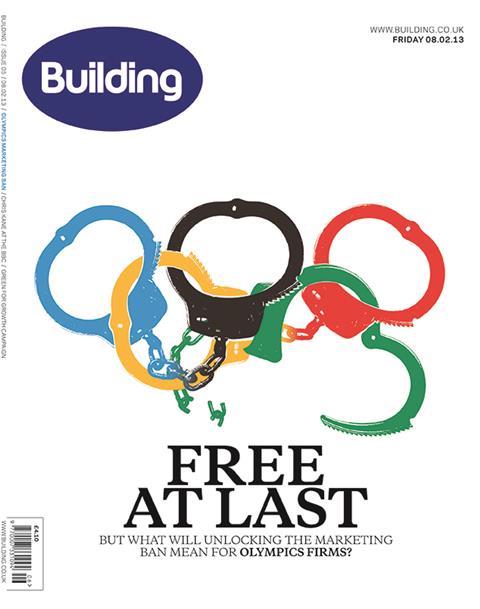 8 February
The Olympic rings are such a well known protected symbol. After much brainstorming we came up with the idea of turning the Olympic rings into chains to convey the fact that Building's campaign in support of UK contractors had helped overturn the "no marketing rights" protocol.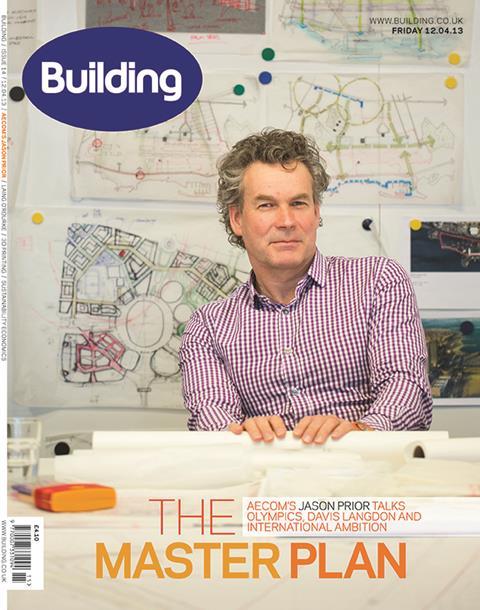 12 April
Photographed by David Levene, Jason Prior looks so at ease in this shot. Even though the background is busy with architectural drawings/masterplans pinned to the wall, it works in this instance and doesn't distract from the subject - on the contrary it makes for a very creative and colourful portrait.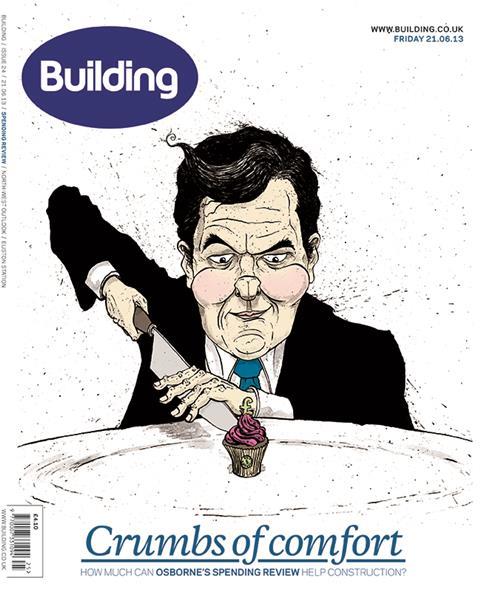 21 June
We commissioned illustrator David Procter for the cover of this year's Spending Review – we wanted a George Osborne dividing a tiny cake, which represented the £740bn tax revenues, into crumbs. I think the illustrator had a little bit too much fun with Osborne's nose - I say no more.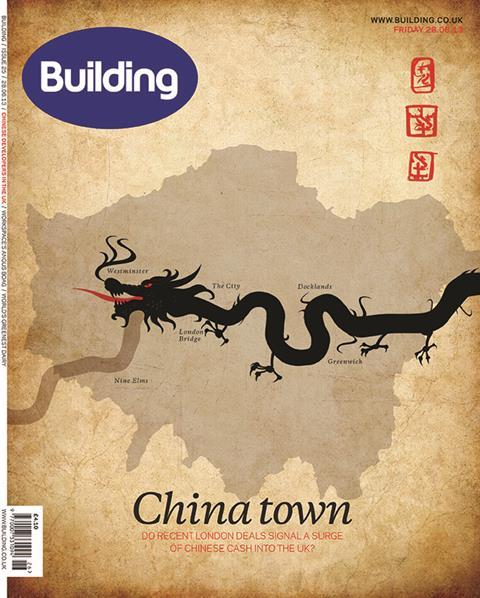 28 June
This cover was designed on the back of a feature on Chinese businesses moving into London. At first it was tricky to combine China and London into a single image. We wanted something quick and instantly recognisable and so I came up with the idea of making the River Thames into a dragon.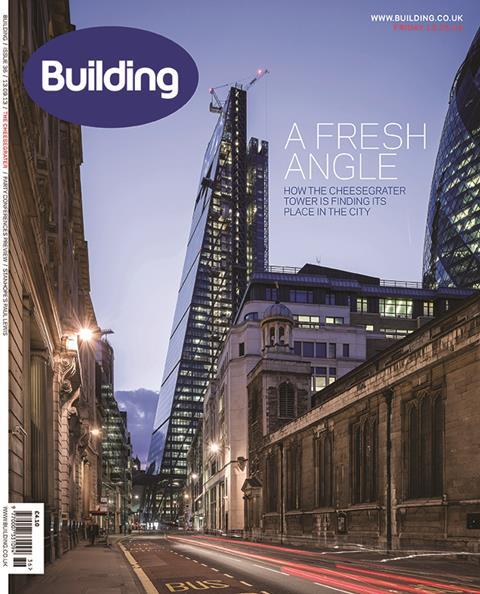 13 September
We commissioned architectural photographer Tim Crocker to photograph Roger Stirk Harbour + Partners' Cheesegrater tower in London. It's a really nice dusk shot, beautifully composed and shows the contrast between new and old buildings in the City.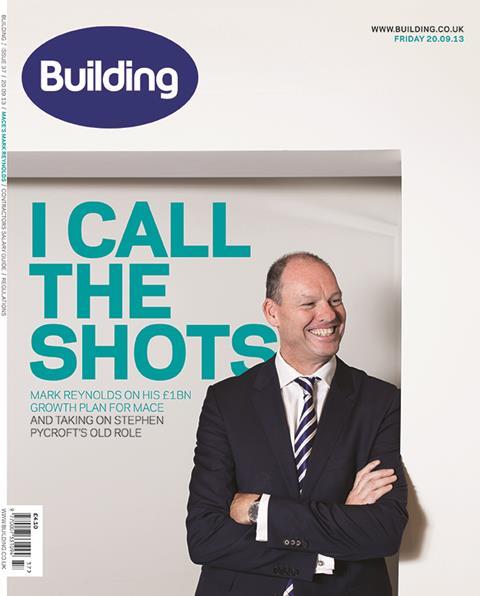 20 September
Mark Reynolds was relaxed in front of the camera. I started photographing him on the roof of their office but rain interrupted us and we had to move into their lobby - the doorway is a little detail that I just happened to pick up. We nicely managed to work the headline into the shot.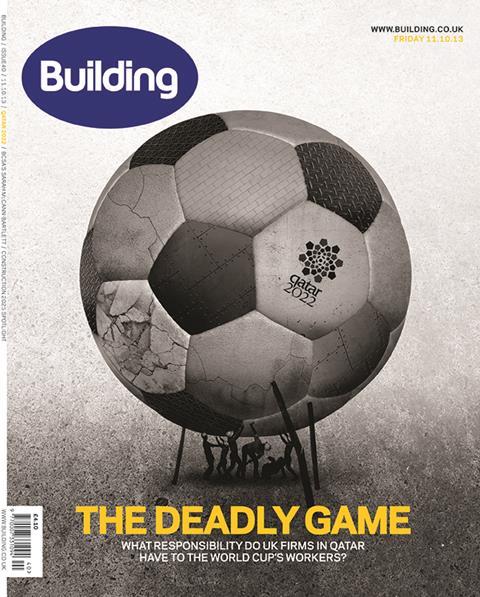 11 October
This is one of our dark and sinister looking covers but beautifully illustrated by our art director Sam Jenkins in response to what is happening in Qatar to immigrant construction workers in the run up to the 2022 Fifa World Cup.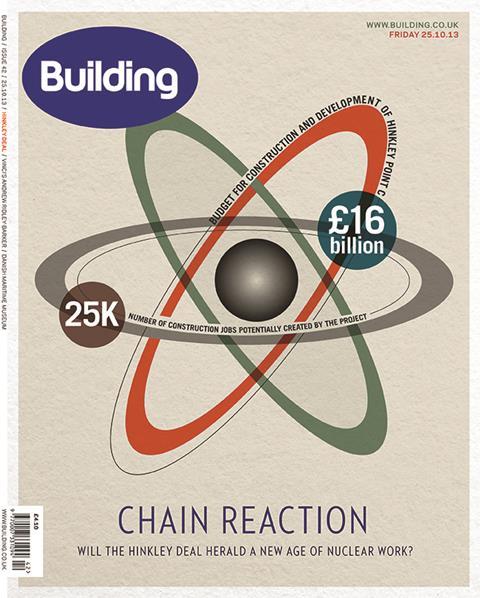 25 October
The deal to build a new nuclear power plant at Hinkley had just been announced, signalling a potentially huge amount of work for the construction industry. We wanted an image that could integrate some of the massive sums of money involved and we came up with this graphic.