A proposal to bring in an objective calculation of how many homes each council must build is ruffling feathers in Tory heartlands and traditional Labour councils alike. But will a politically fragile government risk pushing through a policy that's unlikely to do much to boost housing growth?
"Gobsmacked" is how experienced council planner Catriona Riddell describes the reaction of her local authority peers to new government rules for assessing how many homes each council must build.
What sounded to the uninitiated like a dry, technical bit of policy-wonkery, one tweak among dozens promised in the February housing white paper, now looks like it has every chance of generating a political storm. This is because the consultation on a "standard methodology" for calculating what planners call the "objectively assessed need" for homes in each council area – not so much published as detonated by communities secretary Sajid Javid last month – could presage a fundamental shift in the location of new housebuilding in England. According to tables published alongside the consultation document (Planning for the Right Homes in the Right Places), some local authorities are likely to see a doubling of the official assessment of the number of new homes needed in their areas – with the increases largely focused on major cities and the Conservative Party's shire heartlands in the South-east. In total, 156 local authorities will see increases of on average 35%, while a similar number will see big reductions.
As strategic planning specialist at the local authority Planning Officers Society, Riddell is well placed to judge how the consultation has been received. "There will be a backlash," she says, "and I suspect the vast majority of those [councils] affected will be Conservative." Riddell is not alone in that assessment, and the influential Campaign to Protect Rural England (CPRE) is already garnering opposition to what it describes as a "failed" policy. Building has learnt that within a week of the consultation's publication, Javid was already meeting with disgruntled local MPs to answer their concerns. Javid's consultation has of course been welcomed by developer bodies, cranking up as it does the overall assessed need in the country to 266,000 homes per year. But, given the delicate political balance in parliament, is this something the communities secretary will have the strength to push through?
The [Conservative] Party is more pro-housebuilding than it was on 7 June. It's clear that if people can't afford a house they vote labour

Conservative Party source
Conservative homes
On one level, the Conservative party has rarely before been so pro-housebuilding. Javid has made clear his personal commitment to helping solve the housing crisis, while, more cynically, the political lessons from the last election have not been lost on those in charge of the party's policy. Martin Curtis, associate director at public affairs firm Curtin & Co, says: "If you look at the profile of voters, it's homeowners that vote Conservative, and renters that vote Labour." A Conservative party source echoes this view: "The party is more pro-housebuilding than it was on 7 June. It's clear that if people can't afford a house they vote Labour."
And yet the party remains in many of its supporters' minds the guardian of the traditional English countryside: Conservative local authorities build fewer homes than those led by other parties, and centrally the government has increased protections for the green belt. But by prioritising areas where homes are least affordable (see panel on housing need consultation, right), this new methodology for determining housing need effectively targets the wealthiest places for the most new homes. Hence it is unsurprising that, outside London (which sees the biggest increases but is a special case in planning terms), it is the Conservative party's heartland – the shire counties – that are hardest hit. Even Cabinet ministers with Home Counties constituencies will see double-digit increases in the assessed need for homes in their local authority areas, including transport secretary Chris Grayling (a 39% increase, in Epsom and Ewell), Northern Ireland secretary James Brokenshire (79%, in Old Bexley and Sidcup) and environment secretary Michael Gove (21%, in Surrey Heath).
Curtin & Co's Curtis says: "I'm convinced there will be a big push-back. The shire councils have a powerful voice, and you know there'll be lobbying. It really just depends how strong the government wants to be."
Housing need consultation: how does it work?
Since the advent of localism councils have been able to determine for themselves the number of homes they need to build, by undertaking strategic housing market assessments to inform their local plans. However, concerns about the amount of time and cost spent on this process, a lack of transparency, and the fact that different councils do these assessments in different ways, led the government to propose the introduction of a standard methodology for calculating need – a principle that commanded wide support among planning experts. It is important to recognise that the "need" figure is not quite the same as the annual "requirement" for homes contained in a local plan. The "need" informs the "requirement", but some councils may argue there is simply not enough unprotected land in their boroughs to meet need – an issue that will be determined by the local plan inspector.
The methodology proposed is simple. It takes the projected household formation rate for the council as a starting point, then adjusts this according to the affordability of housing in the area. For every 1% rise in the median house price/earnings ratio above a level of 4x, the housing need is adjusted up by 0.25% – meaning that the least affordable places get the most new homes. The increase is capped at 40% above an area's existing local plan levels.
The consultation is one of many planning changes expected to flow from the February housing white paper. Of equal significance will be the proposed housing delivery test, which will penalise those local authorities that do not actually deliver the number of homes proposed in their local plans. If authorities fail to deliver a set proportion of the promised homes, then DCLG guidance rules their local plans out of date, forcing them to consider applications submitted outside allocated sites. Though an inspector would make the specific decision about any particular plan, this leaves local authorities vulnerable to speculative development.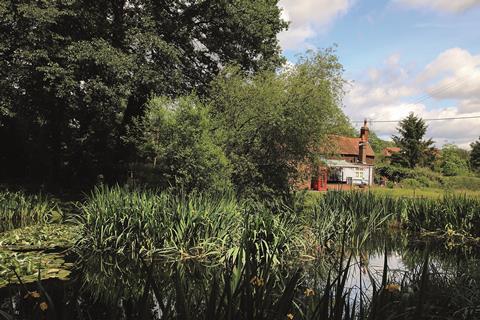 Fury
In fact, the push-back has already begun. Reigate MP Crispin Blunt, a former Conservative prisons minister, has already made public his "deep reservations" about the plans. "I do not believe that the solution [to the failings in the housing market] is to create excessive new homes targets for all local authorities across the country, especially those which are already overdeveloped," he says. Blunt accuses Javid of adding 40% to the number of homes to be built in his borough "by ministerial fiat".
Meanwhile Epping Forest's Conservative MP Eleanor Laing wrote to Javid within days of the consultation to register her "fury" at the likely impact on her constituency, which is threatened with an uplift of 80% on its existing plans, despite 92% of the council area being green belt. The proposed annual figure – of 914 homes – is actually three times the number built in recent years. Laing's letter, published online, says the "crude" methodology leaves the council facing a "disastrous predicament" with which it "simply will not be able to cope". John Philip, planning portfolio holder at Epping Forest council, says that to implement the proposals there is not "any other option" than building on green belt and losing green spaces in already built-up areas. "We don't want to build any more homes than we absolutely have to," he says.
Concern is heightened by the perceived arbitrariness of the methodology, as well as by the seeming lack of support from the government for making new homes affordable. Mary Maynard, planning portfolio holder at St Albans council – where the government's calculation effectively doubles the council's own estimate of housing need – says the consultation potentially leaves the borough having to redesignate green belt or build a garden village on a new site. "I agree we need more homes, but developers want to build four-bed executive houses, and we need social housing. Councils haven't got the tools to do that with developers just pushing back on viability grounds," she says.
"It's like the government's giving us boxing gloves and a piece of chalk and expecting us to paint a masterpiece. If we're going to take these numbers, for goodness' sake, we need control."
Current planning rules require that councils that cannot demonstrate they have enough development land must consider speculative applications on sites outside the local plan – something that is likely to happen more often with the introduction of the proposed housing delivery test (see panel on housing need consultation, above). Paul Miner, planning campaign manager at the CPRE, says increasing the number of homes required will only deepen concerns about this. "We think the government is just going to make the problem of speculative development worse. We fear this spreadsheet they've produced [of housing need by local authority] will just act as the business plan for land speculators to prey on authorities."
Other shire councils to have flagged concerns to Building over big increases include North Hertfordshire, facing a 44% increase, and Aylesbury Vale, earmarked for a 55% increase in homes. Carole Paternoster, Cabinet member for growth at Aylesbury Vale, says local communities will have "very real worries" about the policy, and that the council is now seeking to submit its plan for approval before the 31 March cut-off date by which councils must submit their local plans if they want to rely on the old way of calculating housing need, rather than the new method.
However, concern is not restricted to leafy southern shires. Because the formula does not take account of predicted economic growth, areas where homes remain cheap end up with a very low assessment of housing need. Barrow-upon-Furness, for example, has an assessed need of zero under the new formula. For many parts of the north of England focused on reviving their economies, there is a concern that reductions in housebuilding targets will limit their potential to grow and draw in wealthier people. A group of northern-based developers calling themselves Housing the Powerhouse has said the policy "flies in the face" of the government's own industrial strategy and northern powerhouse policies. The Home Builders Federation's James Stevens, speaking on behalf of the group, said it was "inadequate" to meet, for example, greater Manchester's needs. (See pages 28-30 for a feature on the development of the HS2 corridor.) The Conservative Party source says: "The government will hope to ride out the initial backlash. The danger is if it builds as the implications begin to sink in with local authorities."
Assurances
Certainly, Javid has already been working to assuage concerns. In his speech announcing the consultation, Javid made clear that the housing need assessment should be seen as a "starting point" for determining the housing numbers required in each local authority area – rather than as the final figure. Javid met with Epping Forest's Laing within a week of the consultation, stressing to her that this distinction meant the Planning Inspectorate – which ultimately ratifies councils' local plans – will take account of the impact where councils have large areas of protected land such as ancient forest, green belt and areas of outstanding natural beauty. Laing says she now believes the consultation may not lead to the disaster she initially feared, "as long as we have the assurance that all these factors will be taken into consideration".
Even though this policy itself will not get voted on by MPs, Alex Morton, a former housing adviser to David Cameron and now a director at Field Consulting, says the reality of no outright Tory majority in the Commons means that Javid cannot afford to upset too many Conservative backbenchers. "The government can't risk annoying too many MPs because they then become more grumpy on other things where the government needs their support. That means that this policy needs to go along with solving other issues such as housing design, build-out and infrastructure, and finding the right narrative to 'sell' this to the Tory backbenchers," he says.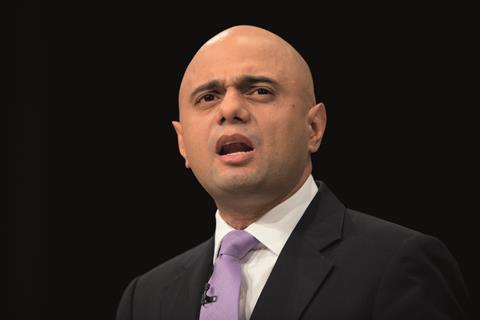 Social housing review
Last month communities secretary Sajid Javid (pictured) announced a top-down review of social housing, to be published in the form of a green paper. In a move welcomed by social housing bodies, Javid said the review will consider not only issues arising from the Grenfell Tower tragedy, such as investment in existing stock and how tenant grievances are dealt with, but also the question of how many homes are being built. This has raised expectations that the review will address the funding for affordable housing, which has been cut sharply since 2010.
The Chartered Institute of Housing has called for the review to "rebalance the housing budget" in favour of funding social housing, while the National Housing Federation says the government should immediately reallocate £1.1bn of unspent Starter Homes funding into building "good quality, genuinely affordable housing".
Exceptional treatment
The problem for Javid is that many councils will have arguments for why they deserve exceptional treatment. If all are allowed to produce much lower local plan targets than the new formula suggests are needed, the policy's impact could be severely blunted. The policy is already open to the accusation that it does not address the root of the housing crisis – which is not a failure to grant planning permissions but a failure to build them out. Furthermore, the number of homes the formula envisages annually for England in total – 266,000 – is not that much bigger than the figure of 250,000-odd for which councils are already planning. They are just distributed on a different geographical basis.
The impact of the policy is potentially further reduced if one includes the likely reality that London – which under its devolution settlement can effectively ignore national planning guidance – will not get anywhere close to the 72,000 per year the formula suggests. London's current target is 42,000, and last year just 23,000 were built. A spokesperson for London mayor Sadiq Khan effectively confirmed that Khan would not be bound by the consultation, saying that "the way housing need is assessed will form part of the mayor's new London Plan," due later this year.
Mark Sitch, senior partner at Barton Willmore, who argues that planned economic growth should be included in the new formula, says an unintended consequence of the policy could even be that "you dumb down or reduce housing growth" – partly because of reduced targets in areas previously willing to accept growth. Thus, the Conservative Party source says the upshot could be a distinctly unappealing political equation for the government, if wider policies around supporting local infrastructure are not brought in alongside. "You could end up spending a lot of political capital on this policy for somewhat uncertain gain," he says. "Though if they get it right, it could still accelerate reform." With Brexit the government's clear focus, the need to preserve political capital may give hope to opponents of this policy that the government could yet be persuaded to change its course.
There will be a session on the housing crisis at the Building Live conference. Book your place at www.building-live.co.uk


Covers: Housing, planning, regeneration and public policy. Also leads Building's news analysis section and undertakes special investigations

Follow Joey on Twitter @JoeyGardiner