Boris Johnson's plan to build an airport from scratch in the Thames Estuary may be no nearer to securing government backing, but it refuses to go away. We look at similar projects from around the world to try to work out if the idea has wings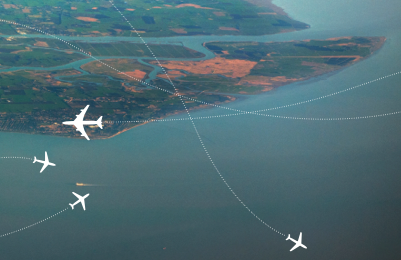 By Mike Brown and Ike Ijeh
In Britain, it seems to take less time to dismantle a 300-year old constitutional union than it does to decide whether to build a third runway at Heathrow. In 2012 the government asked respected economist Sir Howard Davies to compile a report to identify the preferred option for aviation expansion over the congested skies of south-east England. At the same time it roundly criticised the Scottish executive for unduly delaying the vote for Scottish independence, which is still scheduled to take place a full year before the Davies report is published in 2015.
Of course, the reason behind this creative scheduling has nothing to do with aviation and everything to do with politics. The Davies report will be conveniently released just after next year's general election. And in any case, the more cynically minded view it as nothing short of a political stalking horse for a Heathrow expansion programme that will begin the second that polling booths close their doors next year.
Nonetheless, for the time being at least, the interim Davies report published last December provides the only clues as to what future UK aviation policy might look like. The report essentially narrowed down the options to a new runway at either Heathrow or Gatwick. Conspicuously, it did not shortlist the mayor of London's preferred option of a brand new hub airport on the Thames Estuary. Many dismiss the estuary airport proposal as egomaniacal fantasy, and cite the considerable financial, logistical and environmental obstacles it would invariably face. However, in the eyes of others - including the mayor, several leading consultants including Foster + Partners and Gensler and, according to some reports, even the chancellor himself - a new Thames Estuary hub airport represents exactly the kind of long-term vision needed to solve London's aviation capacity problems for generations to come.
However, the UK is not alone in facing aviation issue of this kind. While we wrangle over runways and bird strikes, there are several examples of brand new airports overseas that have been built from scratch in conditions as challenging as those on the Thames Estuary.
Many have failed, some have succeeded, but each one provides an invaluable case study as to just how realistic the chances of building an airport on the estuary really are. Boris Johnson has damned the commission's treatment of the estuary option as "gloopy and tangled" but invective is not going to sway Sir Howard - the only thing that will do that is evidence. A brief world tour of some recently built airports holds salutary lessons for the Thames Estuary and for Britain's aviation future.
Ciudad Real Central Airport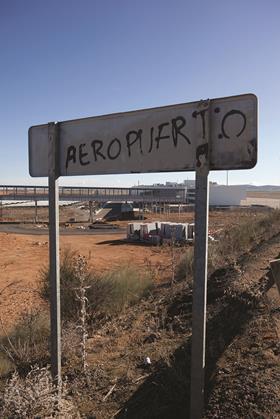 What is it?
An airport intended to handle the overflow from Madrid Barajas airport. At a cost of €1.1bn (£912m) and serving a town of 75,000 people, the project depended on a high-speed rail link to Madrid to justify its cost.
What happened?
Passenger numbers were well down on projections, and eventually the airport filed for bankruptcy. The project was privately financed by CCM, the first regional savings bank to need rescuing. The official bankruptcy report also shows a lack of future planning: "The loans taken out were enough to cover the construction phase but no thought was given to the investment needed to make the airport function as a business."
Critics of Spain's regional government system also say that without tax-raising powers, officials from Castilla La Mancha, the province in which the airport was built, could fully support projects without the burden of needing to raise taxes to pay for them. Ciudad Real airport closed in April 2012 and has been mothballed ever since.
What lessons can be learned for the Thames Estuary?
Essentially, Ciudad Real Airport suffered from the "Field of Dreams" fallacy: just because you've built it, doesn't mean they'll come.
Ciudad Real was not the most expensive on the list to build, but with less than one flight per day in the last year of its three-year existence, it gave by far the worst return on investment.
The funding model is also significant. Boris Johnson has claimed that an estuary airport could be entirely financed by private investment, principally from China. This would underwrite its competitiveness and protect the public sector. However, Ciudad Real was also privately financed and still proved woefully uncompetitive and, ultimately, a burden on the state. It proves that when it comes to an airport's long-term viability, construction costs are just one part of the equation.
Montreal-Mirabel International Airport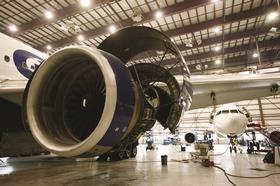 What is it?
Intended as a replacement for Montreal-Dorval airport, Mirabel was the largest airport in the world on its opening in 1975. The project cost $1bn (£829m) in total, and was set to act as North America's transatlantic gateway.
What happened?
A series of factors led to the traffic never materialising. As the Canadian federal government battled it out with separatist-controlled Quebec, Mirabel was left without any sort of high-speed rail link. City growth predictions were far off the mark, and Montreal never became the elite city that experts predicted. But most importantly, the Boeing 747 solved the issue of noisy transatlantic aircraft taking off from Dorval. Over 80% of Mirabel's land was deeded back to its owners in 1989, and today it serves as a cargo airport.
What lessons can be learned for the Thames Estuary?
There are many reasons why Mirabel didn't work, one being the lack of infrastructure. Plans to connect Thames Estuary to High Speed 1 may suffer the same risks. What if local residents oppose building railway lines through their back garden, leading to conflict between local and national government?
Another issue is that, like Mirabel, the estuary project is intended as a "hub airport". Airlines use these airports as a transfer point instead of running flights direct to destinations. Simon Rawlinson, EC Harris' head of strategic research and insight, says of hub airports: "There's two questions you need to ask. First, do you need a hub airport, or will spoke-to-spoke travel increase as aircraft technology develops? Second, will the growth in hubs in the Middle East lead to a huge change in aviation patterns?"
The birth of the 747 draws some alarming parallels with long-term Estuary plans. Developments in aircraft technology could support arguments for maintaining Heathrow as residents are less likely to oppose quieter planes. One of the main arguments against Heathrow expansion would be negated.
Hong Kong International Airport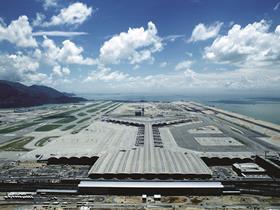 What is it?
A replacement for Kai Tak airport, and one that was desperately needed. Nestled among skyscrapers and mountains, Kai Tak was notoriously difficult to land at, and hundreds died in plane accidents.
What happened?
The odds were stacked against the project from the start. Experts reckoned a project of such size should take 10-20 years, but the British feared the Chinese would cancel such large projects after the 1997 handover. Construction of the Foster-designed airport started in September 1991, giving the team just six years, but luckily negotiations gave the team an extra year's grace period. The location demanded 22 miles of superhighways and tunnels, including the world's longest double-decker suspension bridge, to provide links to Victoria Harbour. Building the railway at the same time meant airport-specific innovations, such as a bag check-in at Victoria Harbour station, were easily implemented. To create the new airport island, 600 million tonnes of earth were moved to flatten two islands and merge them into one.
On 6 July 1998, all flight operations moved from Kai Tak to the new airport in seven hours.
What lessons can be learned for the Thames Estuary?
Hong Kong had external factors working in its favour, its success showing the importance of assessing economic impact. "As there was no shift of economic centre, the airport had no impact on land values," Rawlinson says. "One criticism of the Estuary plan is the dislocation of infrastructure, property and activity."
But the standout feature of the Hong Kong story is the deadline. "We had to meet a challenging timetable," said Norman Foster. "All of the materials had to be delivered by sea - the roof shells were assembled on site, but their components had to be shipped from as far afield as Bolton."
If Hong Kong can build an airport in seven years, could the Estuary do the same? For Foster's Huw Thomas, Hong Kong shows that the Estuary plan is by no means unreasonable. "The most important thing to bear in mind is that Britain did Hong Kong! We wanted a trading point, we needed it built before the handover, we recognised the importance of Asia in the global economy. Why not do the same thing at home?"
Suvarnabhumi Airport

What is it?
Opening in 2006, Bangkok's new airport was to replace the ageing Don Mueang airport. It cost Bt124bn (£2.1bn) and opened just after the Royal Thai Army's coup d'état.
What happened?
The runways began to crack. A fact-finding committee found that a mixture of heavy rain during construction and floodwater seeped into the sand layers below the pavement. The trapped water destabilised the sand layer, causing it to crack. Surachat Samphantarak, a soil expert on the committee, found that clay immediately below was strengthened a decade ago by prefabricated vertical drainage, but untreated deeper clay would continue to settle. Don Mueang was reopened for certain flights to allow for touch up work to Suvarnabhumi's taxiways. Additionally, the new airport couldn't handle the passenger demand, so the old airport was permanently re-opened in 2012.
What lessons can be learned for the Thames Estuary?
The obvious lesson here is to avoid floodwater issues, and it goes without saying that the Estuary will need excellent flood defences. Foster + Partners' Estuary plans include a £6bn barrier crossing to protect both London and the Thames Gateway, while the base level for the airport platform will be founded 7m above sea level.
But there's another point to take away. When it suffered problems, Suvarnabhumi was fortunate enough to have Don Mueang to fall back on. As part of the Estuary plan involves closing Heathrow, the situation is a bit more complicated. What if there's an unforeseen hiccup in Estuary operations? Assuming it's not already demolished, could Heathrow stay open? Sudden changes in policy could be highly disruptive if not factored into the original plan.