Managing director Seb Fossey on moving away from its traditional roots and into new markets
McGee managing director Seb Fossey is recalling the front-row seat he had as a student when O'Rourke bought Laing's construction arm 20 years ago this September.
Laing had talked about a £100m deal, possibly from an overseas buyer, when the business was put up for sale in November 2000. Instead, it was picked up for £1 by one of its subcontractors.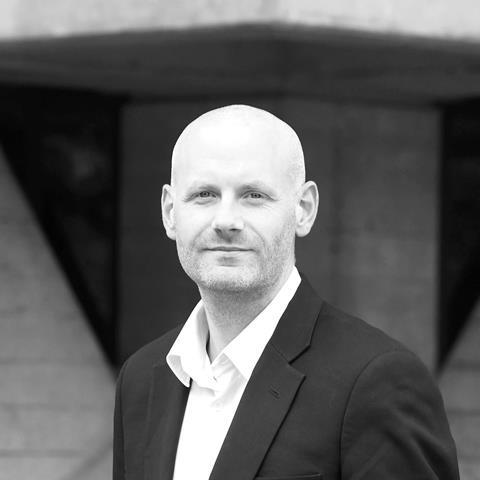 Two decades on, it remains a head-spinning moment but for Fossey, who had joined O'Rourke in 2000 on a placement as part of the civil engineering degree he was doing at the University of Sheffield, its significance only became apparent with the passage of time. "I was very new in the industry. I knew it was a big deal but I didn't quite appreciate it at the time."
Now 39, he eventually joined the renamed Laing O'Rourke properly in 2003 leaving 14 years later for McGee.
"It was a great business for innovation and exposure to major projects," Fossey adds of his years spent there. "It was a difficult decision to leave because I'd been a long time at Laing O'Rourke. But I made the conscious decision at the time that I wanted to look at new horizons."
Whereas the company he left – Fossey was a technical lead at O'Rourke by the time he quit – had a turnover running into several billions of pounds and thousands of staff, the company he joined initially as an operations director was much smaller in scale.
It was established in Wembley in the late 1950s by Tom McGee who had come over from Ireland to make his fortune in the UK's post-war building boom – the same one where John Laing made its reputation with schemes like the M1 and rebuilding the bomb-damaged Coventry Cathedral.
There is a real appetite for a return to offices and one of the few positives from covid is that there is a real focus around sustainability
Now based in the former IPC building on London's Southbank, McGee currently has around 400 employees and, typically, its income is around £100m although Fossey, who has been in charge since last January, says the ravages of the pandemic mean that turnover in its latest financial year, the 12 months to November 2020, will be down to around £85m from £109m the previous year where it made £8.3m in pre-tax profit.
But while McGee might not match the numbers of O'Rourke, its history marks it out as a major player in its field. It won a breakthrough demolition deal at Heathrow Airport in the 1970s and in 1987 was asked to dismantle parts of Battersea power station.
Branching out
The firm has branched out since then and as well as its traditional demolition and groundworks, McGee carries out piling, basement and concrete cores.
"The history of the business is rooted in demolition and groundworks. But we're now focussed as a specialist engineering contractor. The last two or three years, we've really refocused on how we operate and what we do," Fossey says.
It has been putting this philosophy into practice at the Bankside Yards scheme, a stone's throw away from its office at South Bank Tower, the renamed King's Reach tower designed by Richard Seifert and built by Laing in the early 1970s, but which was given a makeover several years ago by Mace.
Bankside Yards is the new name for developer Native Land's mixed-use redevelopment of the former Ludgate House, a building that was opened in 1989 by then prime minister Margaret Thatcher and whose previous tenants have included the Daily Express, Balfour Beatty and publisher UBM, the then owner of Building.
McGee completed tearing down the nine-storey office block in early 2018 – it has since razed to the ground the brutalist Sampson House on the other side of the railway line as part of the wider development – and has been carrying out enabling, basement and concrete core works. It is still on site, completing some basement work for main contractor Multiplex.
Piling work was completed by Cementation although McGee managed this part of the scheme and it has since bought piling rigs so it can do this sort of work itself. "Ludgate House was the sort of self-delivery model project we want to do," Fossey says.
Under threat
That all came huge under threat when a year ago the pandemic blew up and for a while it seemed an entire industry was in danger of tottering over.
"The whole industry was in crisis," Fossey recalls. "No one had experienced anything like it." The firm was forced to furlough 120 of its mainly site-based staff – everyone was off the initiative by the end of the year – as sites ground to a halt. "When the world was very uncertain, the furlough scheme was hugely valuable. It was a jobs retention scheme and it allowed us to retain jobs."
The firm's heartland is London and the South-east and pretty much all its work is within the M25. For a business, then, whose core market includes London commercial, the hollowing out of the capital and millions of workers being forced to work from home – prompting debates about the future of the office – was bound to have an impact on its numbers. Fossey says covid will see income down by around 20% this year.
But he is seeing signs of things picking up. The commercial office market, he says, is coming back – McGee is one of two left bidding a demolition contract for London office developer Derwent at Baker Street – while hotel operators are taking the chance to give their estates a refresh in the enforced absence of guests. Meanwhile, residential blocks are showing signs of life too. "All three are coming back," he says, "although nothing is certain until you put pen to paper."
He adds: "There is a real appetite for a return to offices and one of the few positives from covid is that there is a real focus around sustainability and a desire to be in more sustainable buildings."
Fossey's experience of working from home follows a path similar to most people's. An unfamiliar routine quickly became familiar with the help of Teams and Zoom but as the pandemic drags on into another year, the urge to swap his desk at his Kent home for South Bank Tower is growing.
"The office is open," he says, adding just a handful of people having been using it. "People are looking forward to going into offices and getting human interaction back." How people will manage their working routines in the future, only time will tell, he says. "I believe people will change their views on what they want to do as time goes on."
Becoming employee-owned
In the midst of the pandemic, McGee also became an employee-owned business with the shares held in trust. While the McGee family hold a stake, they are not involved in the day-to-day running of the firm that bears their name.
At the time the deal was announced last May, chairman Brian McGee – son of Tom – said the change was intended "to secure the future of the business". The move saw it join others in the industry including Erith, Mott MacDonald and Arup in running employee-owned trusts. "We're still in the foothills of employee ownership," Fossey says. "It's been difficult to gauge the benefits because people have been working in relative isolation."
With around a dozen schemes on site, including a deal to turn the grade I-listed Admiralty Arch into a luxury hotel where McGee is carrying out basement work and building four linked tunnels below ground, Fossey says the firm has no plans to pull off the sort of deal his former employer managed two decades ago. "We are a specialist," he adds, "and we like operating in a specialist place."