Just when you thought the private rented sector was about to take off, along comes the chancellor and whacks a big tax on the purchase of homes for rent. But what effect will the tax hike really have on a burgeoning build to rent sector - and what does it all mean for construction?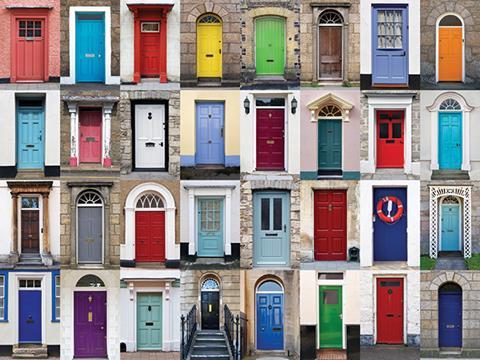 Just over a month ago chancellor George Osborne caused howls of outrage from firms in the emerging professional private rented sector by announcing a Budget policy U-turn which massively increased the tax levied on the purchase of portfolios of homes for rent. Having spent years trying to get an institutionally backed rented housing sector off the ground, Osborne's 3% stamp duty hike was, so the argument went, a huge kick in the teeth for firms attempting to find a new way to meet the housing crisis. British Property Federation (BPF) chief executive Melanie Leech said it dealt a "huge blow" to the plans.
Given the reaction, you may be forgiven for thinking that the long-talked about establishment of a professional private rented sector (PRS) is now in dire jeopardy. This is hugely important for construction because PRS will require the construction of anything up to 10,000 homes a year to let.
In fact, figures from the BPF itself, shared with Building (see box, below), show the reality is that, despite the best efforts of the chancellor, 2016 looks set to be the year that the PRS and build to rent finally hit the mainstream. The BPF figures show that the number of PRS homes in the development pipeline has doubled, to 44,700, in the last six months alone. The number under construction has also doubled to nearly 14,000. And while build to rent developments have been going on for some time in London, the rate of growth in the sector is now fastest in the regions. More than half of the pipeline is now outside the capital, with threefold growth since October, while a string of recent mega deals from big institutions have put confidence at a high.
Nevertheless, Osborne's tax moves are definitely unhelpful – and their impact won't yet be reflected in these figures. So what will the impact of the tax hike be, and what does the recent rapid growth of build to rent, after years of false starts, mean for construction?
How it could work
Build to rent has spent about a decade being the Next Big Thing in housing, with the Homes and Communities Agency making huge efforts to get the sector off the ground in the dying years of the last Labour government. The idea is that financial institutions such as pension funds and insurance funds be persuaded to invest in private rented housing, which will create a demand for a bespoke housing type – usually modern blocks of flats with communal management and facilities – that does not currently exist in the UK and will therefore need to be developed. As the institutional cash will essentially be wholly "new" money to the housing sector, this has the ability to create an additional supply of new homes, rather than just displace the production of homes for sale.
When house prices tumble, sites will be snapped up for rental development in a way that didn't happen in the last downturn

Andrew Stanford, Lasalle
However, the sector has always faced two big problems. Firstly, a chicken and egg issue of needing some appropriate developments in order to establish a new investment class for institutions, but not being able to create those developments without institutional money in the first place. This has now been overcome through a few pioneers such as Thames Valley Housing Association off-shoot Fizzy Living and bespoke PRS developer Essential Living taking the plunge a few years ago. The weight of deals now done and big commitments made by institutions including L&G, M&G and LaSalle (see box, overleaf) attests to this. Agency Savills now estimates there is £30bn of equity looking to invest in the sector; which could result in £50bn of development once debt funding is added.
The second problem has been one of viability – how do you get developments to stack up financially when development sites are likely to be worth more to a developer of housing for sale? Here the public sector has stepped in – either directly through use of public land, such as in Manchester, where the council has partnered with its own pension fund to invest in private rented housing, or through the planning process, such as in London, where the Greater London Authority has allowed developers to avoid formal affordable housing obligations on the basis that some homes are marketed at discounted rents.
Ian Fletcher, director of real estate policy at the BPF, says: "The [private rented] sector's been very innovative in working with the public sector, or using permitted development, or taking on big regeneration schemes, and there has been increasing support from planning policy."
Build to rent gathers pace
The end result is that in London last year, 21% of all private housing starts were for build to rent homes, according to property data firm Molior. The firm says 15% of private homes now under construction are also PRS. The BPF's Fletcher says: "The criticism that has been levelled at this sector is that it has never really arrived. We can confidently say it has now."
Andrew Stanford, residential fund manager at US real estate investor LaSalle, and a former head of the coalition government's Private Rented Sector Taskforce, says his firm has already agreed £115m of deals, has another £200m in solicitors' hands, and will have put £500m into the sector by 2017 against a longer-term expectation to ramp this up to over £1bn. "For long-term institutional investors that have commitments which rise with inflation, PRS is great because rents tend to be linked to inflation. It also has a low correlation with other asset classes such as equities so is a good hedge. Finally now there's an increased supply of schemes to invest in.
"Build to rent has been a stone stuck in the mud at the top of the hill for a long time. It's finally starting to roll and it's gathering pace. It's here and it's developing into a full-blown asset class."

The only way is up: PRS homes in the pipeline
| UK WIDE | Oct-15 | Apr-16 | % increase |
| --- | --- | --- | --- |
| Units complete | 3,884 | 7,495 | 93% |
| Units in construction | 7,102 | 13,759 | 94% |
| Units with planning permission | 10,642 | 23,464 | 120% |
| TOTAL | 21,628 | 44,718 | 107% |
| | | | |
| LONDON | Oct-15 | Apr-16 | % increase |
| Units completed | 3,644 | 4,764 | 31% |
| Units in construction | 4,457 | 5,370 | 20% |
| Units with planning permission | 6,415 | 11,372 | 77% |
| TOTAL | 14,516 | 21,506 | 48% |
| | | | |
| REGIONS | Oct-15 | Apr-16 | % increase |
| Units completed | 240 | 2,731 | 1038% |
| Units in construction | 2,645 | 8,389 | 217% |
| Units with planning permission | 4,227 | 12,092 | 186% |
| TOTAL | 7,112 | 23,212 | 226% |
Source BPF
Tim Barlow, chairman of new London developer Hub Residential, which builds homes for private sale as well as to sell to the PRS sector, is so convinced by the growth that his firm is in discussions to launch an in-house build to rent operation, backed by long-term investment. It will see the company hold onto the schemes itself and set up a new PRS brand and a management business to maintain the developments once completed. "There's no doubt this is going to be a mainstream asset class," he says. "There is now such a weight of interest."
Recent challenges
Barlow is also one of many in the sector, however, infuriated by Osborne's decision to levy an extra 3% stamp duty on sales of rented homes, as this damages the already challenging viability of schemes. There is particular anger because in 2015 Osborne said he would exempt purchasers of large numbers of homes from the stamp duty raid, which was designed primarily to limit the growth of the amateur buy-to-let sector. "The market was deeply disappointed he didn't follow through on this," he says. "The reality is, if he wants more products delivered, he needs to reverse this policy."
Anyone in the midst of a transaction will have to revisit their numbers to see if it can still go ahead. Is it the wrong signal to send to the market? Yes

Kurt Mueller, Grainger
The BPF is now gathering evidence from its members of the impact of the unexpected charge, and is highlighting the fear that it will have a particularly chilling effect on the market in the North, where the lower price of homes means transactions would previously have attracted very little stamp duty at all. Kurt Mueller, director of corporate affairs at listed PRS firm Grainger, says: "Anyone in the midst of a transaction will have to revisit their numbers to see if it can still go ahead. The money will have be found from somewhere. Is it the wrong signal to send to the market? Yes. Will it reduce supply of homes? Yes – but by how much is unknown at this stage."
The impact is difficult to assess because the stamp duty surcharge is only levied on the sale of completed homes, thereby reducing their value – but not on the purchase of sites for development. For firms like Grainger and L&G, which plan to hold on to their developed homes for a long time, the sale value of their rented houses is less important. Nevertheless, LaSalle's Stanford says: "Even when we're planning to hold on to stock we have to have an exit value to run the viability appraisal. I have no doubt some schemes won't be viable to proceed now."
The change is likely to alter the way deals are structured – with the long-term holder of the private rented home able to avoid the surcharge by "forward funding" the construction and development of the scheme, rather than just committing to buy the units when they're completed. So far, however, none of the major investors have said they are reviewing their commitment to the sector as a whole. Alex Greaves, head of residential investment at M&G Real Estate, which has invested £600m in three years and says it will continue at the same rate, says: "Clearly, the changes have had an impact on returns, which will make some sites more challenging to acquire – however, the fundamentals of the sector remain attractive and the true value of the sector will carry through."
Effect on construction methods
So given Osborne's tax raid looks more likely to slow rather than halt the current build to rent surge, there is increasing evidence a flourishing sector could have a profound effect on housing construction by boosting off-site construction. A number of build to let developers, including LaSalle with its Forbes Place scheme in Aberdeen, have made use of prefab or modular construction systems, and in February L&G shocked the industry by announcing it was developing what it claims is the largest off-site factory in the world, in order to deliver its £600m pipeline of up to 4,000 homes. Like built to rent itself, the off-site construction industry has never quite taken off despite decades of efforts. LaSalle's Stanford says: "My own view is that build to rent could be the way in which off-site construction comes of age." He cites the speed of construction, certainty of programme and enhanced quality of end product as key benefits. He's not alone in this view.
Previously, investment in factories producing off-site homes has been limited by the cyclicality of the housing market, with firms unwilling to risk the cost of factories sitting idle during a downturn. Stanford says: "The idea with build to rent is that it will be counter cyclical. When house prices tumble, sites will be snapped up for rental development in a way that didn't happen in the last downturn."
In addition, the speed of construction offered by off-site systems has not been a benefit to housebuilders, who are generally unlikely to sell more than one or two homes a week on any given site, but is seen as very desirable by Build to Rent developers, where large numbers of units can be rented in a comparatively short space of time. At the same time the cost premium of off-site construction, which also put off many potential customers, has diminished given the recent cost inflation in traditional construction. The cost of off-site is seen as potentially more predictable throughout the property cycle.
Ray Theakston, construction director at build to rent developer Essential Living, which is looking at using off-site systems in its developments, says: "What's prompting it now is a desire to really get on top of costs and maximise the quality of the product while maximising the speed with which it's delivered. For a build to rent developer, every day on site means lost rent."
Steve Trusler, accommodation sector leader at Laing O'Rourke, which has its own off-site construction factory and has announced an intention to build another, says: "We're finding there's a huge fit between what we offer and build to rent. For these investors certainty is absolutely key, and they want buildings that are quality, that they can get quickly."
At the moment build to rent looks set to fill its promise to help ease the housing crisis by bringing new money and entrants into the sector. It could also be the way in which another long-predicted innovation, off-site construction, hits the big time.

Build to Rent who's doing what?
L&G Set up a £600m fund with PGGM to build between 3000-4000 homes for rent
M&G Invested £600m to date in Build to Rent schemes with expectation of £200m more a year
Greystar Owner of 400,000 rented homes in US bought site in West London for "largest ever" UK scheme
Essential Living Committed to building 5,000 units by 2023
LaSalle Will have invested £500m by 2017, long term ambition to invest £1bn
Qatari Diar/Delancey Bought up 1,439 units to rent in former Olympic Games athletes' village for £557m