Agreements reached at COP26 were always going to be vulnerable to unexpected post-pandemic events, but rising costs make the case for energy efficiency and alternative supply sources even more important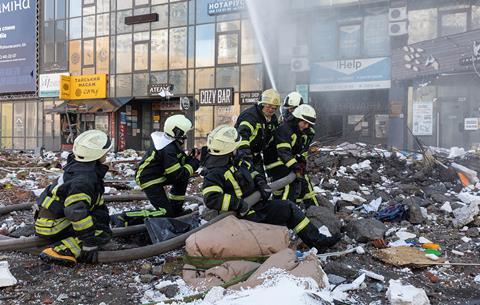 Last autumn's COP26 climate conference was supposed to be a watershed moment for the net zero agenda. Building attended the event in Glasgow, and saw at first hand how a sense of optimism was pervading the construction sector. The pandemic seemed to be ending, the stars had aligned, and the time had arrived for firms to transform themselves into greener, more efficient and more sustainable operations that were fit for the future.
The mood was driven by successes in the political arena, with governments agreeing targets covering 80% of the world's carbon emissions. Deforestation, methane emissions and coal production all saw deals which represented major leaps forward. For construction, the market pressure implied by this could not be misunderstood: net zero was now not only morally non-negotiable, it was a matter of long-term commercial survival.
Despite a last-minute row with India and China over whether coal should be "phased out" or "phased down", the stage seemed to be set for a rapid acceleration of net zero policies in the months ahead. Few, if anyone, foresaw that the biggest European war in 75 years was about to change everything.
Russia's invasion of Ukraine has created a new set of hurdles for cutting emissions which threaten to steer the fragile consensus on net zero off course. The UK's decision to phase out gas and oil imports from Russia by the end of the year, announced by business secretary Kwasi Kwarteng, means that new sources of energy will need to be found – and quickly. Rapidly rising energy prices, a trend which started gaining speed last September, are about to get drastically worse. Household energy bills are set to rise to a marmalade-dropping £4,000 by the end of this year – quadruple what they were two years ago.
Already Boris Johnson is reportedly set to announce new drilling for North Sea gas. Fracking could also make a comeback. The Daily Telegraph has reported that the prime minister is in discussions to lift a moratorium imposed before the 2019 general election because of the technology's unpopularity with voters. The government's choices will be spelled out in an "energy supply strategy", which is currently being drawn up and is due to be published by the end of this month.
The risk for net zero is that green commitments, which would make using more fossil fuels harder to justify, could start to be seen as limiting potential options. Public support for prioritising long-term climate goals could start to buckle as bills land on doormats, and it is easy to see how a case for a short-term "pause" on net zero could gain traction.
I wouldn't say that net zero is necessarily any slower than it was a year ago … I just think fewer politicians are talking about it

Richard Twinn, principal consultant, Cundall
Some would go further – earlier this month Nigel Farage launched a movement campaigning for a referendum on the government's goal to hit net zero by 2050. Using the slogan "vote power not poverty", Farage's new cause could be influential on the government's thinking.
Cundall principal consultant Richard Twinn said that the idea that net zero could make people poorer is a "false narrative". He said rising energy costs strengthen the argument that the UK should be making its buildings more energy efficient, using insulation retrofits and green heating systems like heat pumps. Kat Scott, sustainability design manager at architect dRMM, called Farage's argument "ill founded".
But the former UKIP leader should not be underestimated – his calls for a referendum on the UK's EU membership in the run-up to the 2015 general election were a major factor in David Cameron's decision to commit to a poll. And given that Johnson's two main leadership rivals – Rishi Sunak and Liz Truss – are both said to be on the sceptical end of the cabinet's climate spectrum, the government's commitment to net zero over the next few years is far from certain.
These new challenges have arrived at a time when the prognosis for keeping the UK's net zero goals on track was, in truth, already looking shaky. The government, which hosted COP26 and was seen as a key force in the agreements, has announced no major new green policies since the end of the conference.
Instead, it wasted two months fire-fighting a media storm over allegations of rule-breaking parties during lockdown. Cundall partner and environmental lead Simon Wyatt told Building that ministers seem to have been "distracted" from moving faster on net zero by the party scandal, which at several points threatened to collapse the government.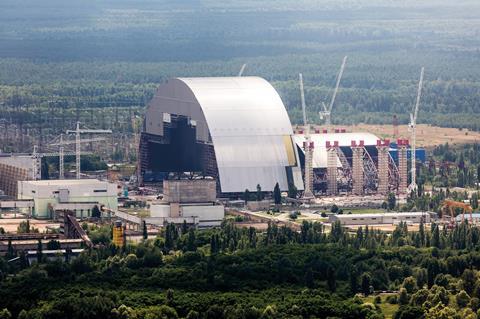 It was left to backbenchers to pick up the baton. Last month, Conservative MP Duncan Baker tabled proposals to cut carbon emissions in construction. His 10-minute rule bill, if accepted by the government, would see building regulations amended to include mandatory reporting and limits on embodied carbon at the design stage of projects.
Baker said the government was "missing a trick" by not championing the policy, adding that embodied carbon – which is emitted by the production and use of materials – is an issue that politicians "still don't talk about enough". The Department of Housing, Communities and Levelling Up said it "welcomes the issue being raised" and that it was "exploring the potential" of maximum embodied carbon levels for new buildings in the future.
Now the chances of the government taking the lead on initiatives such as this, when the industry is already under rising pressure from ever-increasing materials costs, seem to be dwindling. British Steel imposed its largest ever price hike of £250 per tonne on steel last week, blaming the war in Ukraine for increasing volatility in energy prices. The new price will only last until 16 April, when it will be reviewed again. Brickmaker Forterra, which introduced price hikes of 16.5% at the end of last year, said it would be making further double-digit increases on 1 April because of the war's impact on energy.
And the embodied carbon proposals, despite Baker insisting that construction firms are "telling government that they want this", have also been given a lashing by some parts of the industry. The amendments to building regulations, if adopted, would come into force for non-residential projects as early as next year and for residential projects in 2025.
Rico Wojtulewicz, head of housing and planning at the House Building Association (HBA), a trade body representing SME housebuilders, said this was not enough time for smaller firms in the housing sector to adapt and questioned whether SMEs had been included in the conversation around the proposals.
Mark Shouler, director of Nottinghamshire housebuilder Hofton & Son, said the extra costs of ensuring schemes were compliant would make it "completely and utterly pointless building houses". Shouler said that small housebuilders were already being pushed out of the industry by the current planning system and the new rules would be the "straw which breaks the camel's back".
The proposals are based on an industry initiative called "Part Z" which has been backed by more than 100 industry heavyweights, including Laing O'Rourke, Mott MacDonald, Willmott Dixon, Arcadis, WSP and Arup.
It has been drafted by five sustainability experts, who said in a statement that the proposals "achieve a balance between ambition and deliverability" and that the final values for projects would be revised through public consultation before they came into force.
But despite it appearing that the spirit of COP26 is increasingly being eroded, other parts of the industry are reporting continued optimism on net zero.
"I wouldn't say that net zero is necessarily any slower than it was a year ago from an industry perspective," Twinn said. "I just think fewer politicians are talking about it."
He added: "If anything the fact that we do now have new building regulations which are coming into force, discussions about Part Z and embodied carbon, that has actually kept quite a lot of the discussions going."
Scott of dRMM said she had seen no perceptible drop-off in enthusiasm for committing to net zero goals among clients. On the contrary: "We've been finding it's getting more and more important. What has been challenging has been the rising cost of construction materials, but if anything designing in a fabric-efficient low embodied carbon way actually encourages you to be more efficient anyhow with material use."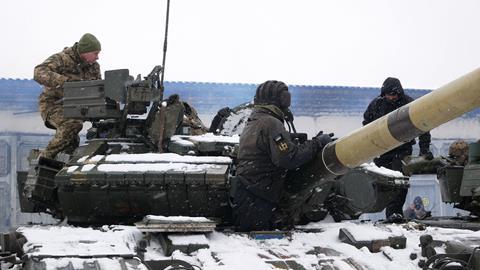 One senior executive from a major tier 1 contractor said she had seen no "significant" change in mood. "Clearly, the industry is not going to be that distracted by things like partygate," she said, adding: "If anything I'm seeing in certain areas more focus on it – but that's largely because of the stuff that the government already put in train."
But she warned that one potential risk in the private sector is the impact the Ukraine crisis could have on markets. "If pan-European banks start to go wonky because of their exposure in Russia because the Russian economy is tanking, that contagion will start to change the risk appetite of financiers in terms of developments, and they may start to quietly move away from things that would add additional burden to developments."
One thing that financiers could pull the plug on, she said, is green financing options. "It might just be because they can't afford to do lower rates because they've got bigger risk exposure elsewhere because they're starting to feel the pinch from some of the economic ripples coming out of Russia." This could "quite quickly" result in a "domino effect", she said, and could give industry firms an excuse to slow the pace of cutting their emissions.
While she said she had seen no sign of this happening yet, it could be one of a number of factors which leads to the unravelling of momentum on net zero. Nobody Building spoke to said they had seen progress towards net zero slow down since the conference. But, at least in terms of government policy, it has not sped up – and 2022 was supposed to be the year when the climate would take centre stage.
Instead, the Intergovernmental Panel on Climate Change's latest report, published last month, received a fraction of the coverage given to the last report published in August. With the huge funds spent by governments propping up their economies during the pandemic, the agreements reached at COP26 were always going to be vulnerable to unexpected events. There will always be bumps in the road -– the question is how resilient the net zero agenda is.