Pringle Brandon Perkins + Will's principal and managing director forecasts 2015
A general election in May is a dead certainty but what are the other key developments, challenges and government priorities that will shape the construction year? Next on Building's panel of industry experts to offer their predictions for the year ahead is Pringle Brandon Perkins + Will's principal and managing director Jack Pringle.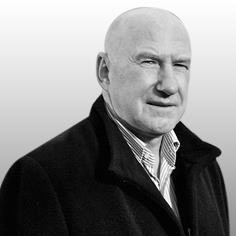 What will be the key developments in your sector/profession?
The recovery will level off running up to the May election and then pick up again as confidence returns and as the eurozone recovers. After a period of posturing on both sides, the next government will be essentially Tory English with Boris Johnson as home secretary - effectively mayor of England.

Airport expansion will be announced in autumn 2015. Gatwick is the obvious answer, so it's likely to be Heathrow. This decision can't be made until the election and then has to be made as soon as it has happened because it will be so unpopular. On housing, the London Plan minimum sizes will be dumped as counterproductive. There is a strong case that the market will sort itself out.

What will be the biggest challenge to your sector/profession?
Skills shortages. If you were any good, you were made redundant in the recession, and if you had any nous you went and built a new career, which means all of those skills have been washed out from the industry. The recovery was quicker than anybody anticipated and caught everybody unawares.

What should the next government's main priority for construction be?
Sort out planning. We thought we'd sorted out planning but we haven't: we should focus on taking the logs from the front of the train.