Great Portland Estates' head of projects looks at 2015 from a client perspective
A general election in May is a dead certainty but what are the other key developments, challenges and government priorities that will shape the construction year? James Pellatt, head of projects at Great Portland Estates, is next on Building's list of industry experts to predict what 2015 could have in store for construction.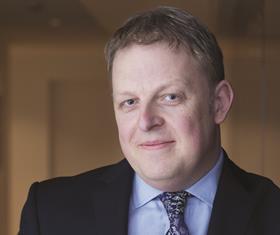 What will be the key developments in your sector?
The combination of political uncertainty surrounding the election, the various different property taxes and increasing construction costs will make the viability of some schemes more doubtful in the residential market. It won't be enough to fully stop the momentum, but super prime parts of London are looking a bit sketchier. I see no let-up in commercial demand but there is a shortage of supply because of lack of development finance and planning. There may not be as much work as people are expecting [next year] but there will be more in years to come.


What will be the biggest challenge to your sector/profession?
Planning and rights to light are the biggest barrier to speculative developments.

What should the next government's main priority for construction be?
Clarity on rights to light. This coalition has done a good job in terms of priming construction but there is a need for more funding for planning departments. Westminster (council) is facing £100m of cuts which means the planning department gets cut back.