Construction firms are increasingly emboldened to take the government to court over its procurement decisions, but who's to blame?
Building this week reveals details of consultant Turner & Townsend's legal challenge against the procurement of the government's £750m project management and full design team services framework, run by publicly owned procurement adviser UK SBS. In June Turner & Townsend (T&T) was one of a number of major consultants to lose out on a place on the re-bid of the prestigious consultant's framework, seen as an essential gateway to getting government work. Though it levelled its challenge at UK SBS, this move effectively sees T&T challenging the actions of one of its biggest customers: the government.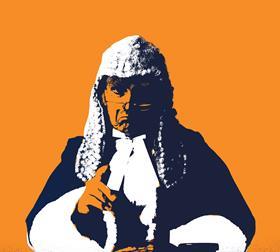 Whereas in the past taking your customers to court was considered by many as akin to commercial suicide, in the current climate it is merely one example of an increasing number of construction firms emboldened to challenge the buying decisions of the public sector. In recent weeks we have seen challenges by contractor Interserve of the Defence Infrastructure Organisation's Next Generation Estates procurement, though this has now been dropped, and by US contractor Energy Solutions of the Nuclear Decommissioning Agency's £7bn Magnox and Reactor Site Restoration tendering process, with Building publishing further developments this week.
This comes as the Technology and Construction Court (TCC) is reporting an "increasing number of disputes […] arising from public procurement". While the TCC doesn't record figures, construction lawyer Rupert Choat, barrister at Atkin Chambers, says anecdotal evidence strongly points to a rising number of challenges over construction procurement. And construction is not alone: a similar trend can be seen in other industry sectors - the overturning of the Department for Transport's award of the franchise to operate the West Coast Mainline contract is only the most notorious example of failed procurement. However, what's less clear is whether the growing trend for disgruntled losing bidders to challenge the government's tendering processes reflects increasingly incompetent procurement by public bodies, or other changes which are simply making construction firms much keener to resort to law.
Procurement nightmare
Certainly few in the sector are happy about the way government buys construction, despite well-publicised efforts through the Cabinet Office's over-arching construction strategy to improve things. Robin Nicholson, partner at Cullinan Architects, was part of a group that contributed to a review by the RIBA in 2012 of the way the public sector procures design, which found it was overly complex and bureaucratic - more so than in other EU countries supposedly bound by the same rules - and called for simplification. In 2011 the Cabinet Office published procurement guidance saying EU public tenders are not necessary for work lower than £100k in value, and other initiatives to open up work to smaller firms. But Nicholson says things have not improved: "It has become a kind of nightmare. In particular there are these procurements which are supposed to be weighted in favour of quality not price, where the price is scored in such a way that you are effectively ruled out for not giving a low price. The Treasury gives very good advice on procurement, but no one pays a blind bit of notice."
The ongoing decline in capability and capacity in some parts of the public sector is leading to some mistakes in procurement

Marcus Fagent, EC Harris
But by necessity procurement exercises always upset more people than they make happy, and the demands of transparency in the public sector mean firms are always likely to have to spend more time and resources bidding for them than on equivalent-sized private sector contracts. This in itself is not enough to explain the growing number choosing to challenge the decisions made by public bodies in the courts.
Marcus Fagent, head of education at EC Harris, sees the issue from both sides, with EC Harris advising public bodies on procurement, and itself tendering for government work. He says the growing strain on public sector staff and resources may have led to more mistakes or misjudgments, at the same time as public procurement exercises are getting more and more complex and therefore inherently more open to challenge. "The ongoing decline in capability and capacity in some parts of the public sector, allied to a desire not to employ consultant advice if possible, is leading to some mistakes being made in procurement. This mix of complicated contract structures and flawed procurement is creating the opportunity for challenge."
Former chief construction adviser Paul Morrell says that part of the problem is that the public sector is held to a different standard. "The private sector constantly exercises judgment and discretion in its procurement decisions, but does so away from inspection. The public sector, by contrast, is rightly expected to be both objective and transparent.
"Objectivity calls for criteria and transparency calls for those criteria to be published. This therefore opens up to challenge not just the end decision, but every step along the way; and public sector procurers then operate against simultaneous accusations of having a 'tick box' mentality, while any box un-ticked or - allegedly - wrongly ticked is regarded as a breach of process."
In this environment, where procurement rules are governed by EU directives, some believe that part of the problem is that procurement, as in the case of the UK SBS consultants' framework, is increasingly being handled by external consultants to the actual end-client. These consultants may have their own capacity problems. "Some clients know what they're doing and do it well, but many don't, and they're increasingly bringing in external consultants. The problem is the client often doesn't have any way of knowing if they're getting good advice," says Cullinan's Nicholson.
Despite these changes, many believe that the real shift has been in the willingness to challenge the public sector's decisions, rather than the quality of the decision making. "I do not believe that the recent fashion for challenging public sector procurement decisions is, of itself, evidence that there is widespread poor practice in public procurement," says Morrell. If this is true, what is making the sector happier to take on its biggest customer, responsible for between 30-40% of its business?
Procurers on the back foot
The most obvious answer is the fall-out from a change in the law in 2009, made in order to implement the EU's remedies directive. This change made it possible for those challenging a procurement to have the implementation of the procurement automatically suspended upon the challenge going in. Previously, challengers had to secure an injunction preventing the public body from going ahead with the contract. This shift has effectively changed the burden of proof in getting a procurement suspended, forcing the public sector to prove it has done nothing wrong. Atkin Chambers' Choat says: "It advantages the challenger because it automatically puts the procuring authority on the back foot. While a suspension is in place, a procurer will automatically look for ways to deal with the problem, which may include settling with the challenger."
If you see your competitors launching legal claims you might be more willing to yourself because there's less stigma attached

Rupert Choat, Atkin Chambers
This allows some firms to use legal action as a defensive position to at least attempt to recoup bid costs when they lose a lucrative tender. "Some will use legal claims so that if they don't win the actual tender they can try to 'win' to an extent through the claims process," Choat says.
But for Choat and others, this change in the law is not actually the biggest factor. Rather it is a change in the economic environment as the UK heads out of recession. Despite the fact order books are starting to fill, the prices in many firms' bids are not rising, meaning margins remain at rock bottom at the same time as management expectations of performance are growing exponentially. EC Harris' Fagent says: "Not all construction firms are experiencing significantly rising markets and prices but they are facing rising costs and rising shareholder expectations of returns. This is creating pressure for business managers and increasing the likelihood that they will challenge procurement if they lose out." Nicholson agrees: "It's a hangover from the recession because the recovery is so patchy. People are nervous and companies need the money."
At the same time, public sector bodies' increasingly use of external consultants or centralised procurement teams to undertake procurement is weakening the relationship between provider and client. "Public sector bodies using their procurement directorates to manage procurement rather than the building's actual end user is tending to break the relationship between the client and the provider. This makes a challenge more likely because providers are less concerned about losing client relationships," says Fagent.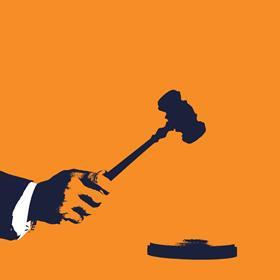 The continuing popularity of big framework contracts likewise doesn't help: excluding a large number of firms from the opportunity to bid for work over a lengthy period reduces the negative side effects of launching a challenge - which when clients tendered for separate jobs were that of missing out on the client's next contract.
Overall the problem for the public sector is that the more legal challenges there are, the more it becomes part of everyday practice. "The question is whether we've reached a tipping point where if you see your competitors launching legal claims you might be more willing to yourself because there's less stigma attached," says Choat.
How can this downward spiral into an ever more litigious procurement culture - which ultimately leads to an ever more process-driven tick-box approach to procurement - be avoided? Cullinan Architects' Nicholson says he has had great success using the Cabinet Office's procurement "mystery shopper", launched in 2011 to enable SMEs to report poor procurement practice, to avoid procurement problems while they are still in process.
But for Choat it is the rules that need reviewing in light of their economic purpose, something that can only really be done at EU level. He says: "The EU public procurement rules are probably the strictest in the world. A legal microscope is applied to tender processes such that they are liable to be set aside on the most technical of points.
"Resources are being diverted during the tender process, the challenge and any re-run of the tender, to meet standards that often seem disproportionate to the supposed benefits. When an automatic suspension kicks in many contracting authorities will not be able confidently to say that they've complied with those standards. For many the rules have shifted too far in favour of challenges at too great a cost to the public purse."
Certainly the public sector will have to expect more challenges where its procurement decisions are questionable, unless something greater is done to tackle the fundamentals.
Delays, confusion & disputes
The re-tendering of the pan-government £750m project management and full design team services framework procurement did not have an auspicious start - it was 10 months late in starting. When it did proceed, confusion over a number of issues in the procurement meant the procuring body, UK SBS, working on behalf of the Crown Commercial Service, which is part of the Cabinet Office, was forced to issue 397 separate clarifications to bidders, and was forced to further extend the deadline for tenders. When the decision was finally made, a number of the incumbents and some of the industry's biggest names, had missed out, with Ridge writing to the prime minister to complain about how the process had been handled and another, RLB, branding the process a "complete shambles". A number of firms are understood to have considered a legal challenge, but T&T is the only so far to have actually lodged a claim. This seeks to overturn the procurement, to have T&T appointed on the framework or the procurement re-run, and unlimited damages and costs. It says UK SBS failed to investigate uneconomically low tenders from rival bidders, alleging that a number manipulated their bids by putting in low costs in the one region tested by the procurement - the South-east - and higher prices elsewhere, despite the fact costs are actually lower outside the South-east. UK SBS is itself owned 51% by the Business Department, with the rest owned by other public sector bodies and its employees. The Cabinet Office declined to comment on the legal challenge, but a spokesperson said it was not considering re-running the procurement.