Construction showed collective resolve to rally and survive a year like no other but headwinds loom
"Housebuilders have done very well, materials firms have done well and contractors have done better than might have been hoped." Cenkos analyst Kevin Cammack thinks quoted firms have come through a year like no other in pretty good shape.
It's probably worth recapping how grim things were shaping up to be this time last year. At one stage, certainly last spring, when sites were shutting down by the hundreds and firms were furloughing thousands of staff – more than 700,000 people in the industry were on the initiative at its peak last April – it felt like construction's world was caving in.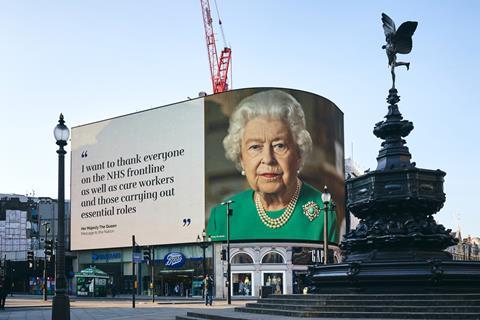 Bear in mind what Construction Leadership Council co-chair Andy Mitchell told prime minister Boris Johnson and chancellor Rishi Sunak in a letter he sent to the pair on 17 March last year, just six days before the first lockdown was imposed.
He wrote: "If construction activity comes to [a] halt, given the scale of employment provided by our sector, there would be an immediate need for the government to provide emergency financing to keep the industry operational."
If there wasn't, he added, the industry faced "many thousands of job losses".
Mitchell's letter was sent on the Tuesday and, by the end of that week, Sunak was announcing the furlough initiative, an economic intervention, he added, that was "unprecedented in the history of the British state".
Contractors have had to cope and make adjustments to the way their business works and they've generally done that pretty well

Kevin Cammack, Cenkos
According to the latest data released by HMRC, for the period up to 15 March this year, the scheme has supported 11.4 million jobs since it began at a cost to the Treasury of £57.7bn.
Looking back, no one had really grasped the full impact of what was about to hit. At their annual results presentations in the first half of March, both Keller and Balfour Beatty conceded that they might have to close sites – but that only seemed a possibility. Things changed when pubs and restaurants were shut, followed a few days later with a government recommendation to work from home if possible.
A few weeks later, firms were putting hundreds, thousands, of staff on furlough. At one stage last April, builders merchant Travis Perkins had 15,000 of its 29,000 staff on the scheme.
In just a short space of time, then, it seemed that businesses had gone from talking about profit forecasts for the year ahead to battling for their very existence.
Could have been worse
Figures from the Office for National Statistics showed that construction output collapsed by 42.8% between February and April last year – but since then has rebounded to grow by 70.3%. It's this fortitude that has encouraged everyone.
"I have been surprised at how resilient the market has been, even in commercial," Cammack adds. "Retail is bad but commercial is not as disastrous as first feared."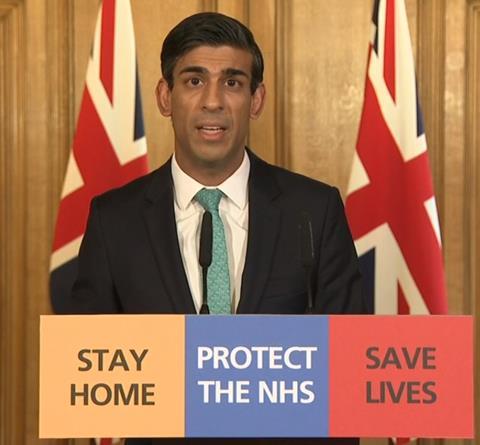 Aviation is another sector that has been badly hit, but Cammack points to Morgan Sindall's fit-out arm as an example of a sector that could have nosedived but didn't.
The firm said revenue was down along with operating profit. But operating margins were up and chief executive John Morgan said: "Fit-out is holding up very well indeed. Our average job is £2m so all we need is our clients to say they want to change something." Given the rejig undergoing offices large and small, plenty of work remains.
Along with Balfour Beatty, Cammack reckons that Morgan Sindall did better than he was expecting – even though it posted its first profit fall in five years, although that statistic was laid squarely at the foot of the covid door with a bullish Morgan saying that he expects pre-tax profit this year to be better than the record £88.6m it posted in 2019.
Cammack says: "The FY20 results announcement served as a reminder as to why over the past few years this stock has gained a reputation as the 'go to' contractor for reliability and outperformance. Quality is not a word I associate with contracting, but Morgan Sindall is as deserving of its use as any in the sector."
The industry's biggest contractor, Balfour Beatty, was another one to say that it expected this year's numbers to be similar to those for 2019 when it posted an underlying operating profit of £172m. Overall group revenue edged up 2% last year to £8.6bn but pre-tax profit slipped from £138m to £48m. "A reasonably good benchmark," Cammack says of the firm which at one stage furloughed 3,000 employees – around a quarter of its UK workforce.
There was some doubt about whether it would pay back the furlough money, £19m in total, especially as the firm had flagged towards the end of last year that it was planning to pay a dividend and made no mention of returning the furlough money. Critics have said firms should pay back government support first if they pay a dividend in the same year, but Quinn said it had been planning on repaying the cash all along.
> Read: Balfour Beatty rethink sees it join industry peers and pay back furlough cash
> Read: Bullish Morgan Sindall expecting 2021 to be record year
That rumpus aside, there was plenty in Balfour's results to please analysts, with Numis reckoning that they were "15% above our estimates" telling investors to buy the stock "given [the] quality of business and market-leading positions in key markets".
"It's all about the cash, the cash flow and balance sheet," Cammack adds of a firm whose average net cash for the year was up from £325m to £527m while its order book now stands at a record £16.4bn. "As safe investments in the contracting sector go, Balfour Beatty remains right up there." Remember, Quinn's first results presentation back in 2015 was to preside over a £304m pre-tax loss.
Two factions in construction
Others fared less well, notably Costain, which sank to a pre-tax loss of nearly £100m, hobbled by problem jobs for National Grid and the Welsh government. "The ones who have done badly, it's usually been of their own making," Cammack says, pointing out covid cannot be blamed for everything.
Ian Marson, EY partner and the firm's UK and Ireland construction leader, agrees. He says: "There are two factions to the construction industry right now. Some firms are working efficiently and effectively within current covid-19 guidelines.
"They are seeing comfortable profit levels return and are repaying furlough money where possible. The removal of operational restrictions will likely supercharge these firms and drive greater profitability, particularly in the housebuilding and infrastructure sectors."
But he adds: "We have also seen record construction firm insolvencies since last March. 2021 could be even more challenging as the range of state measures keeping firms afloat are due to end in the coming months.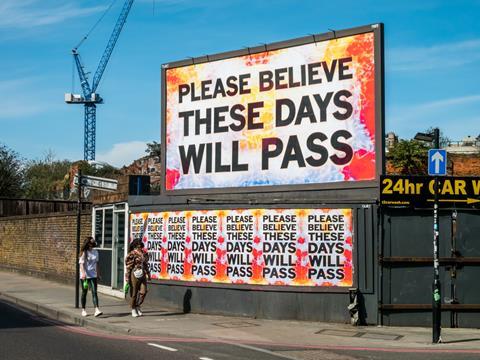 "Decisions will have to be made over whether it is possible to re-employ or redeploy furloughed workers. These businesses will need to assess whether the lifting of social distancing measures will provide enough opportunity to continue operations, especially for firms heavily exposed to commercial or retail activity."
Last month, the accountant said that there were 33 profit warnings made by FTSE construction and materials companies in 2020 – eclipsing the previous record of 19 which was racked up in the recession-hit years of 2008 and 2012. EY said the number, a rise of 73% on the 2008 and 2012 figures, was the highest in the 21 years it has been carrying out the survey. Only firms listed in the retail and travel and leisure sectors, both of which have been ravaged by the lockdowns, had more firms issuing multiple warnings.
What's to come
Firms, Marson adds, need to bear in mind other considerations for the coming year. "The upcoming IR35 changes and how they will impact the engagement of contractors and the need to honour payment terms and to protect suppliers [is one]," he says. "They will also need to transform activities to support the net zero agenda, an underlying issue that is increasingly gaining momentum across the industry."
Digital upskilling and the adoption of modern methods of construction will also need to be addressed, he adds, if the industry is able to rise to the challenge of being central to the economy's recovery from the pandemic.
Still, most would agree that construction has successfully coped with the pandemic. Collaboration has been key as has been a united industry effort to face down the storm. "Contractors have had to cope and make adjustments to the way their business works and they've generally done that pretty well," Cammack adds.
Just one major firm is left to report and that is Kier. Normally its half-year results would have been out by now but last month it said that its interims would be published on 21 April – almost two years to the day since Andrew Davies took up his post as chief executive.
Speculation has grown that moving the announcement from its traditional mid-March slot to late April means that, finally, the firm will be able to say it has sold off its Kier Living housing business.
"There's got to be a strong possibility that they will get the deal for Kier Living over the line," Cammack says. Up for sale since June 2019, private equity is the favourite for the business. "It will take a lot of the pressure off if they do get it away," Cammack adds. "It's gone on a long time."
The focus can, then, centre firmly on repairing its balance sheet and reducing its crippling debt pile – possibly with the additional help of an already flagged rights issue. For the county's second-biggest contractor, the date might not mark the beginning of the end, but a sale would certainly be the end of the beginning.