Environmentalists have been alarmed by Trump's reversal of US climate change policies and signs that Brexit has diverted the UK government away from sustainability priorities. But does this worrying political backdrop mean prospects for a greener built environment are any less likely? Tim Clark reports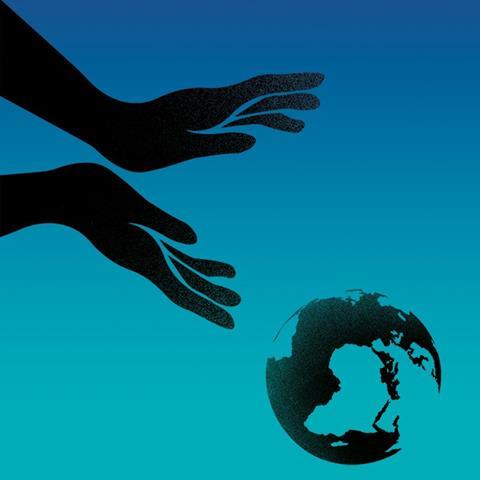 On 27 March, flanked by lobbyists from the coal industry and with a simple stroke of a pen, US President Donald Trump signed away almost a decade of environmental legislation. The presidential decree by the Trump administration to roll back his predecessor Barack Obama's progressive policies towards the environment, climate change and sustainability may come to be seen as a nadir in a decade that has seen mixed results for sustainable policies. However, for environmentalists, the actions of the current US administration are far from the only cause for concern.
In the UK, there are fears that politicians' and civil servants' preoccupation with Brexit will result in them taking their eyes off the green agenda. The environment minister, George Eustice, admitted in a parliamentary written answer in February that the government had not commissioned any specific research on the impact of Brexit on environmental policy in the past six months. Meanwhile the so-called Great Repeal Bill will need to translate hundreds of EU sustainability safeguards into UK law, leaving the government with little capacity to introduce regulation to go beyond the pledges agreed to in last year's Paris climate change treaty.
These latest fears come after major policy shifts under David Cameron's government that led to the axing of the Green Deal in 2015, followed by Zero Carbon Homes targets later that year. The government's green credentials were eroded further under Theresa May when the Department for Energy and Climate Change was scrapped last July, taking the climate change brief away from a dedicated department and moving it to a new Department for Business, Energy and Industrial Strategy. In recent years, the government has also cut pro-environmental subsidies such as tax relief for green energy schemes and slashed feed-in-tariffs for renewable energy.
And the UK and US are not alone. Germany has been criticised for launching a new generation of coal-fired power stations that burn a particularly polluting "brown coal" also known as lignite, which will operate into the 2040s. Environmentalists are increasingly concerned that these developments are part of a wider global trend of sustainability policies being weakened or reversed, with countries all over the world at risk of failing to hit international carbon emissions targets.
For construction professionals working to bring about a more sustainable built environment, the political and policy backdrop clearly has important implications, so how pessimistic are sustainability experts in the industry? Are tougher regulations and targets needed to keep sustainability at the forefront of business leaders' minds? Or has the sustainability agenda, in fact, become so embedded in the industry that it can remain resilient despite new policy directions?
A new political climate
The evidence of the need for urgent action on climate is overwhelming. According to Nasa (whose budget to gather climate data has been explicitly threatened by Trump), global average temperatures are rising at the fastest rate in recorded history, with all but one of the 16 hottest years in the space agency's 134-year records having occurred since 2000. According to Scientific American, CO2 levels could spike, in two centuries' time, to a rate not seen since 420 million years ago. The safe level of CO2 in the atmosphere is estimated at 350ppm (parts per million); it currently stands at over 400ppm.
And the international political community has recognised the need to act. Last November, the EU formally ratified the Paris Climate Change Agreement, committing all the countries in the union, including the UK, to reducing their greenhouse gas emissions "by at least 40%" by 2030. The overall aim is to hold global temperatures to below 2°C above pre-industrial levels, preferably holding them at 1.5°C.
It can only serve to cause confusion for UK businesses if countries choose to implement their own individual environmental policies

Ant Wilson, Aecom
The UK's own figurehead climate policy is the Climate Change Act of 2008, which commits the UK to lowering greenhouse gas emissions by at least 80% of 1990 levels by 2050. The act requires the government to set legally-binding carbon budgets, which cap the greenhouse gases emitted over five-year periods. The first five carbon budgets have been put into law and run up to 2032.
But despite the international move towards cleaning up our collective global act, the actions of individual governments have not – especially in recent months – matched this laudable effort to compel green policymaking by binding legislation. Nick Cullen, partner at engineering consultant Hoare Lea, says Trump should be viewed as a symptom of a wider backlash to progressive policies worldwide: "Despite such successes as the Paris accords last year, the environmental agenda has lost some of its shine. Trump has echoes across the world and is a reaction against a globalisation agenda that hasn't always been to the advantage of those working in industries exposed to the resulting competition."
While it may be too early to fully understand the impact of this changed political climate, the uncertainty it has created is not welcomed by many working in sustainable construction.
According to Ant Wilson, director of sustainability in the building engineering division of Aecom, the main effect of the cancellation of the schemes such as the Green Deal by the UK government is to knock confidence in future initiatives. Wilson says: "The main impact is that businesses are perhaps more reluctant to get on board with similar initiatives through uncertainty over whether the government may pull the plug just as progress is starting to be made."
Brexit
The UK's political and legislative environment is, of course, changing more than most, and the biggest concern for many is the effect that leaving the EU may have on environmental policies.
At present, EU law is responsible for between 80-90% of the UK's environmental law. One fear is that the passage of the Great Repeal Bill through parliament could see the government make changes to environmental laws without recourse to parliament through secondary legislation.
It is actually industry that is leading the way, waiting for regulations to catch up

Barny Evans, WSP
Another is that environmental policies are likely to be part of the negotiation tussle between the UK and the EU, with some news reports earlier this month suggesting that the UK is looking to scrap its clean energy targets to skirt fines that could reach tens of millions of pounds for missing such targets. Other news sources have suggested that the UK may have to abide by EU standards as the condition of any post-Brexit deal.
A report by the UK Green Building Council (UKGBC) published ahead of the EU referendum in April 2016, noted that the UK, under EU law, is committed to fulfilling a nearly zero-energy standard by the end of 2020. This is a particularly important area where it is unclear what the Brexit effect may be on existing commitments (see box: Lost in translation).
But Julie Hirigoyen, chief executive of the UK Green Building Council, says targets should remain regardless: "Cutting carbon emissions and improving sustainable practices across the construction and property industry is of vital importance. Buildings are responsible for approximately one third of global greenhouse gas emissions, and without addressing this we're not going to meet our legally binding Paris Agreement target to limit warming to 'well below 2°C' – which remains in place regardless of the UK's relationship to the EU."
While the fog of negotiations is unlikely to clear any time soon, many commentators feel that a lack of time due to the weight of legislation making its way through parliament means politicians are likely to have little appetite for any new reforms. Hoare Lea's Cullen acknowledges Brexit will dominate political discourse for months, if not years. "Brexit will impact upon the government's ability to introduce and implement new policies as Whitehall focuses on the Brexit agenda which cuts across so much of government. However, I doubt that we will notice not least because if a regulation is not being introduced, then how can it be missed?"
Another possible outcome of Brexit may be that if powers repatriated from the EU bypass Westminster and head to Scotland, Wales, England and Northern Ireland, then the parts of the UK will have increasingly different standards. Aecom's Wilson warns that this could impede business and add red tape: "It is vital that individual countries in the UK adopt a common way forward. It can only serve to cause confusion for UK businesses if countries choose to implement their own individual environmental policies."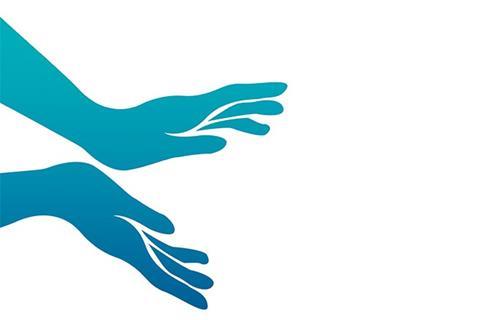 Raising the bar
Although the current headlines on sustainability may not be a comfort to those sympathetic to the green agenda, when it comes to legislation in the UK there are some new standards making their way into law that will raise the bar on efficiency and potentially prove to be a boon for contractors.
Minimum Energy Efficiency Standards are set to be introduced in England and Wales in April 2018, which will make it unlawful to let premises with an EPC Rating of F or G. The changes will affect almost a fifth of all commercial property in the UK and could open opportunities for firms looking beyond the low-hanging fruit to retrofit offices and homes across the country.
Brexit will impact upon the government's ability to introduce and implement new policies as Whitehall focuses on the Brexit agenda

Nick Cullen, Hoare Lea
According to Niall Robertson, director of building consultancy at JLL, the effect of the legislation should not be underestimated.
"This is one of the most significant pieces of legislation in decades to force building owners to upgrade poorly performing existing commercial building stock."
Barny Evans, head of sustainability at WSP, says that industry has also pressed ahead with innovation on its own: "The change of technologies and rapid decarbonisation of the electrical grid has taken government by surprise and our regulations are actually struggling to keep up. It is actually industry that is leading the way waiting for regulations to catch up."
However, responses to Building's Brexit survey earlier this year revealed that many in the industry are concerned about the general direction of travel when it comes to sustainability policies, with one respondent saying: "The government has failed to embrace the green economy and rowed back on the imposition of zero carbon code for sustainable homes; abandoned efforts to seriously tackle energy waste; has crashed the renewable energy sector by slashing subsidies that were reducing progressively anyway and in doing so has destroyed investor confidence."
Still, according to WSP's Evans, scrapping legislation in itself is not necessarily a bad thing: "The zero-carbon homes issue is a good illustration of not thinking things through. Similarly, the Green Deal was very unsuccessful and therefore its removal did not change the industry significantly. What it did mean is that there was a realisation of how difficult energy efficiency on a building-by-building plan is."
Clare Murray, head of sustainability at architect Levitt Bernstein, says: "The Code [for Sustainable Homes] was an out-of-date document that needed updating rather than scrapping altogether. While the lack of replacement is a loss for policy makers in providing an even playing field, this should be seen as an opportunity for designers and clients to use their creativity to build sustainable homes desperately needed for the future."
Clients are key
Indeed, there is growing evidence to suggest that demand, rather than legislation, is now driving sustainable development. As the sustainable sector has matured, the focus for new initiatives and higher standards has moved from legislation to clients, with many big firms now positioned to capitalise on sustainability in a way that wasn't practical a decade ago and finding that environmental policies can give a return on investment as a marketing tool.
BREEAM standards have played a vital role in improving the efficiency of commercial offices and other building types. BREEAM has an 80% market share in Europe and has certified 250,000 offices worldwide. Analysis by Sweett Group found that developers invest 2% more in projects to attain a higher BREEAM rating.
Developer Hammerson recently announced plans to become net carbon positive by 2030, and Land Securities has committed to adhering to Science Based Targets, an initiative under which companies work with organisations such as WWF to set greenhouse gas reduction targets.
Emma Hoskyn, director of upstream sustainability services at JLL says that society itself, rather than the government, will keep firms in check. She says: "Businesses will continue to be more socially and environmentally responsible going forward. Society is expecting more and more of UK business than they were even five years ago."
But while some in the construction industry remain optimistic that there is still momentum behind the drive to make the built environment more sustainable, there are clearly challenges the sector has yet to address, such as the chasm between the designed energy performance and that achieved in practice for new buildings. Innovate UK calculates that on average a new home emits 2.6 times more carbon than that shown on its design stage.
This issue has begun to be tackled at local level in London through the London Plan, where new developments have targets on residual regulated carbon emissions from heating and hot water that can be offset through an in-lieu payment. The offset payments come in at around £1,300 to £1,600 for a two-bedroom flat and have begun to focus the minds of developers.
Such local solutions, while welcome, point to a growing fragmentation of sustainability initiatives. Peter Fisher, partner at Bennetts Associates, says: "There is certainly a risk that fragmentation continues until there is no market certainty and absolutely no public understanding of what they should be expecting.
"Even within the sustainability sector there is great fragmentation within groups that are trying to solve the issue, and so knowledge and ideas don't get shared as much as they could."
In his late night twitter posts the current US president has previously dubbed climate change a "hoax created by the Chinese" and "bullsh*t". However, Trump may find the clamour from the sustainability sector harder to dismiss than his predecessor's policies. WSP's Evans certainly believes the sustainability agenda is here to stay despite the whims of politicians: "No policy change by any government is going to stop us moving to a zero pollution, low-carbon future. Any government that attempts to do that is likely to do economic damage to their own economy."
Lost in translation?
The European Performance of Buildings Directive (EPBD) forms a key part of the battle to reduce carbon emissions across the continent. According to the EU, improving building efficiency could cut total carbon emissions by 5%.
The directive's main aim is gradually to eradicate poorly performing buildings, with the EU estimating that across the continent 35% of buildings are over 50 years old and less efficient to heat.
A key part of the EPBD are rules stating that by 2020 all new buildings are nearly zero carbon (2018 for public buildings) and member states should also "stimulate the transformation of buildings that are refurbished into nearly zero-energy buildings".
Member states are free to decide how to put these plans into place and in the UK this is enforced by Part L of the Building Regulations which has been introducing progressively tougher sustainability standards with each iteration.
Since the EU referendum, questions have been raised over the UK's commitment to abide by EU environmental targets after it leaves the bloc. At present progress on further enhancing Part L has been paused – the last iteration was in 2013. According to reports in The Times, leaked memos from the Department for International Trade show that climate policies could be "relaxed" in the pursuit of trade deals with African and Latin American countries.
As part of the Great Repeal Bill, the UK government has sought powers to adapt large parts of former EU law when it is translated into UK law without recourse to parliament, which includes environmental legislation. There are concerns that the white paper gives far too much discretionary power to ministers, and that there will be deals struck to water down environmental legislation. However, a resolution by the European Parliament on 4 April stated that any future agreement is conditional on the UK's "continued adherence to the standards provided by international obligations" including, among others, the environment and climate change.