From using BIM to procure work on prisons to encouraging innovation in the supply chain, trials of new forms of public procurement are taking place up and down the UK. What are the early findings?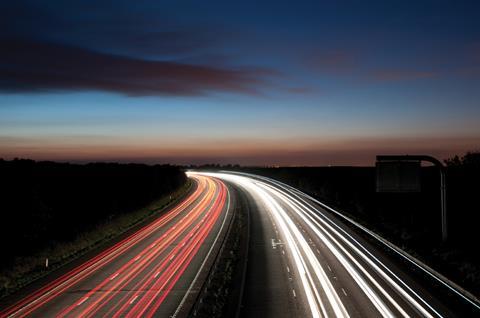 The most tangible part of the Government Construction Strategy has been trials of new forms of procurement and different ways of organising the relationship between clients and their supply chain. These 37 trials are being used to find out what methods of procurement can contribute to the government's goal of cutting construction costs by up to 20%. They include the use of BIM, so-called "lean" procurement, two-stage open book procurement and trials of the use of project bank accounts. While they all vary, they share common features including early contractor involvement, higher levels of transparency, supply chain integration and the requirement for improved client capability. Chief construction adviser Paul Morrell says we won't know the full outcomes of the trials until March next year, so how are they going so far?
LEAN WORKING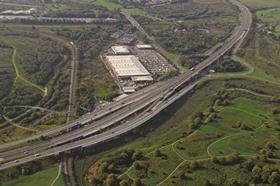 The Highways Agency is a strong advocate of lean procurement. After a series of successful pilots it established a lean division in April 2009, and as a result it says it is reaping the rewards on its projects in terms of quality, cost and time savings.
Lean working is about reducing waste by analysing, measuring and ultimately improving the way construction is delivered.
The £90m upgrade of the M53 Bidston Moss viaduct achieved cost savings of £1.5m and was completed three months ahead of schedule thanks to the use of collaborative planning, a key tool in lean construction.
At Bidston the Highways Agency deployed collaborative planning, where supply chain partners get together to analyse the programme and see where improvements and savings can be made.
Collaborative planning is about engaging the supply chain, says Sue Housley, lean technical manager at the Highways Agency. "The collaborative planning system we introduced included regular mapping sessions where the key supply chain partners created an integrated programme for the next four to eight weeks ahead. This created ownership and commitment to the programme and flushed out constraints early." says Housley.
Mapping provides a framework that allows team members to negotiate openly over the programme and flags up programme-related risks and opportunities.
At Bidston the job involved work in confined spaces within box girders, so it was critical that suppliers avoided overlapping trades on site that could cause delays and compromise safety.
For example the steelwork subcontractor who was strengthening the viaduct looked at the time taken in all his processes and identified a bottleneck occurring in the installation of plates to be welded to the side of the structure. The team brainstormed other ways of doing this activity and ultimately amended the process. The changes reduced the risk to health and safety, increased productivity and kept the programme on schedule.
Construction teams met daily to establish which programme tasks had been achieved and if there were any barriers to progress. "The process allows us to identify tasks that have not been completed, and we [then] conduct a root cause analysis to find out why, and establish counter measures to resolve the issue. It drives focus, and it works because we create a no blame culture," says Housley.
Simon Ellison, project manager for Costain who carried out the work on Bidston Moss, said: "Production control and collaborative mapping have been beneficial in driving out waste. We increased site productivity, achieved significant cost savings and reduced overall programme duration".
Housley says the collaborative process led to improved communication and transparency in the design phase, while in the construction phase site issues affecting production were identified and dealt with thanks to collaboration in the supply chain. Supply chain partners were challenged to exceed targets by either reducing time needed to complete individual tasks or by running tasks in parallel.
As well as savings in costs and programme there were zero accidents on site and no claims in the supply chain. "There are no outstanding commercial issues on the project between the Highways Agency, supply chain and contractor," says Housley. "This is quite unique on a project of this complexity and size - it's because collaboration means issues can be speedily resolved. Everyone owns the project and takes responsibility for the outcome."
SUPPLY CHAIN MANAGEMENT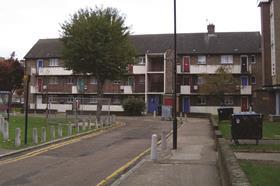 A consortium of three social housing groups in London is achieving savings of up to 18% by collaborating directly with the supply chain, procuring through a system of tendering known as two stage open book.
The Supply Chain Management Group (SCMG) consists of three arms length management organisations (Almos): Hackney Homes, Homes for Haringey and Newham Homes, and builds on the innovative method of procurement followed by the London borough of Hackney from 2003. Although the project is not one of the 37 official construction strategy trials, it has been endorsed by the government as an example of the kind of procurement it wants to see.
Two-stage open book procurement recognises that the bulk of the work in specifying, costing and installing materials and services is carried out by the supply chain.
The method starts by asking suppliers to price a related group of works in areas such as kitchens, bathrooms, flat roofs and even surveying. The SCMG ignores the lowest third of prices and then averages out the remaining to arrive at an agreed maximum price, known as a 'basket of rates' approach. "This achieves a good quality product at a fair price," says Alan Turner, chairman of SCMG.
Though contractors ultimately choose suppliers, the SCMG holds control of the supply chain list. Contractors can recommend suppliers but in open book procurement SCMG interviews the suppliers to ensure quality criteria are met and to see what benefits they can offer. SCMG says it is achieving lower prices and non-monetary benefits such as supplier guarantees, regular surveys and after-care maintenance.
"It's much more fruitful to procure through the supply chain. It's not always in the contractor's interest to get long-term value for the client," says Turner.
M&E contractor Birchcroft is on SCMG's supply list. After initial scepticism managing director Linda Curtis is now convinced of its benefits. "Initially, it appeared to be a long winded procurement process but we now are seeing the long-term benefits and efficiencies this model brings."
Turner says dealing directly with suppliers has lead to unexpected benefits. "Because we've never been close to the supply chain, we never realised what they could do for us." He cites the example of a roofing company that helped combat metal theft by coming up with an alternative material that had no scrap value.
Door and window supplier Ashford Commercial has been collaborating with Hackney since 2004. "Closer collaboration with the client has enabled us to contribute significantly to the design solutions and project management delivery methods to enhance the benefits we are able to offer to the client," says Trevor Ranns, Ashford commercial manager.
Transparent pricing means so-called "main contractor discounts (MCDs)", where the main contractor agrees a price and then asks for a discount from the supplier, can't happen, says Turner. "We don't have hidden profits. If it happens, action can be taken under terms of the contract."
"The absence of MCDs and retentions is a real benefit with measurable savings in time further down the line," says Curtis.
Operating as a consortium gives the group a stronger position when negotiating as it can offer larger contracts and certainty of supply. There are £19m of contracts on offer this year, but next year this will rise to £91m when Lambeth Living joins SCMG.
Turner says contractors were wary about losing control of the supply chain at first but now understand there are savings to be made through having common systems and procedures.
Mulalley is one contractor on board. "SCMG enables the delivery of partnering contracts with the focus on an open and honest relationship between all partners, without the need for time consuming and expensive validation processes," says its operations director Bruce Benson.
BIM IN PRISONS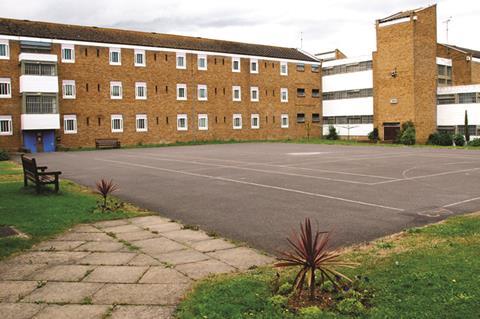 The Ministry of Justice (MoJ) has the honour of being the first government department to trial Building Information Modelling (BIM). In February, an 180-cell £20m extension to HMP Cookham Wood in Kent went out to tender that required contractors on the Strategic Alliance Agreement framework to submit their bid using BIM.
Three more pilot projects are in the pipeline. BIM will be used on the refurbishment of two prison wings at HMP Chelmsford, and it will be adopted on existing projects at HMP Oakwood and Aberystwyth court to facilitate building maintenance.
At Cookham Wood the winning contractor will be required to work to level 2 BIM. This requires key members of the design team to produce 3D information models that can be used in an integrated way through the life cycle of the building.
"There's a huge benefit of having a visual 3D model, non-technical clients can find it hard to read a 2D model," says Bill Davis, principal project sponsor, MoJ. "And you can change designs in BIM with little cost."
The MoJ created a 3D model of Cookham up to Stage D of the RIBA Plan of Work, which included outline proposals for the structure and services and outline specifications. The information attached to the model at this stage is known as data drop 2a. At this point the contractors have the data they need to work up a bid.
The five bidders created a BIM model with their proposals. Known as data drop 2b, this differentiates the BIM model from data drop 2a, the client's information. The MoJ is looking at bid proposals using Construction Operations Building Information Exchange (COBie), which allows it to compare the data drops and check for non-compliance and alternative solutions in a spreadsheet format.
Once the MoJ selects the winning bid, more information will be added to the BIM model in further data drops including construction information, operations and maintenance data and post-occupancy information.
Despite only being at tender stage Davis says the MoJ has already learnt valuable lessons around the need for early contractor involvement and the need for tools to analyse the wealth of data in COBie.
Davis sees BIM speeding up the handover of operational and maintenance information from the contractor to the client. "This can take 18 months at the moment. By being incorporated in the BIM the transfer of operational manuals is instant."
BIM will also bring benefits of standardised components, says Davis. "We have a large 2D library of standard components and we are looking to turn this into BIM components. That will save a lot of time in future."
This is early days but the MoJ will be moving quickly to utilise BIM. In its latest Strategic Alliance Agreement Framework announced in April this year it requires contractors to meet level 2 by the middle of 2013 on all projects. That's three years before level 2 BIM is required on other central government projects.
PROJECT BANK ACCOUNTS
Project bank accounts (PBAs) hold payments made by the client to the main contractor in a trust for the supply chain until the project is completed, when the money is released to suppliers. The money is legally protected. It is held by a bank nominated by the main contractor, which is then checked for due diligence by the client.
Under one of the trials, the Highways Agency now requires PBAs to be used on all maintenance and improvement schemes. That represents a £2.7bn pipeline of work and five Highway Agency projects now have PBAs including a managed motorway scheme between junctions 25 and 30 on the M62.
PBAs are designed to accelerate payments to suppliers. Mike Bennett, performance manager at the Highways Agency, says: "Ninety percent of business failures are caused by cash flow shortages, which can be caused by late payments. Tier 3 suppliers often have to wait 90-100 days for payment from main contractors."
The Highway Agencies tier 1, 2 and 3 contractors will be paid within 23 days under the PBA contracts. "With subcontractors being paid quickly they are less likely to fail," says Bennett.
"Project bank accounts are by far the best solution to date for ensuring proper payments in the construction industry," says Rudi Klein, the chief executive of the Specialist Engineering Contractors group, whose members are among those most likely to suffer late payments from main contractors.
Under the PBA scheme the client has the benefit of seeing how much main contractors pay subcontractors. Bennett says this will enable the Highways Agency to understand where the value and costs are in the supply chain. "We may be spending more money with a tier 3 subcontractor than we realised, and we may want to engage with them to reduce cost or find ways of extracting more value," he says.
Government modelling estimates that prompt payment of tier 2 and 3 suppliers will lead to a 1-2% saving in construction costs, says Bennett, partly because suppliers will reflect accelerated payment in their price structure.
Bennett says the PBA won't have a dramatic affect on contractors who have signed up to the agency's fair payment charter, but it could be a rude awakening for those who withhold payments. "If contractors have been using supply chain payments for extended credit, the health of their cash flows may well be impacted by PBAs".