Published last week and running to 200 pages, Thomas Lane dives deep into a government initiative that promised much but had delivered rather less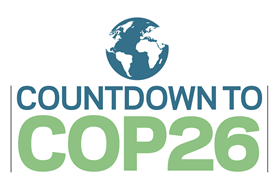 Earlier this year, reports suggested that people would be forced to rip out functioning gas boilers and replace them with expensive heat pumps. Instead, the heat and buildings strategy was launched last week with the promise of £5,000 grants to replace fossil fuel boilers with heat pumps.
And, without a hint of compulsion, Boris Johnson said: "The greenshirts of the boiler police are not going to kick in your door with their sandal-clad feet and seize, at carrot-point, your trusty old combi."
Much has been riding on the heat and buildings strategy with the expectation that it would set out how to tackle the monumental challenge of reducing carbon emissions from Britain's 30 million buildings. Approximately 30% of the UK's carbon emissions come from buildings, with 79% of this generated by heating, so decarbonising this is central to the government's target of achieving net zero emissions by 2050.
>> Also read: Eight key takeaways from the heat and buildings strategy
The expectation was that the strategy would include incentives and a degree of regulation to drive change, coupled with improvement targets and the detail of how to upgrade buildings at a national scale – including how to train up enough people to do the work. So, to what extent has the heat and building strategy delivered against these aims?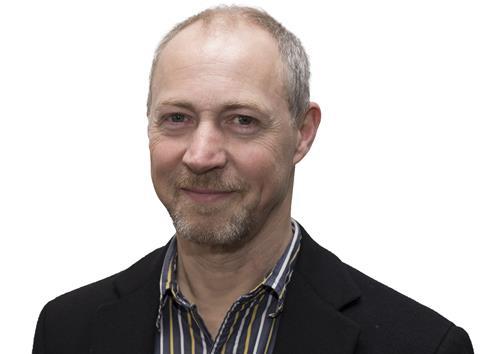 Domestic building focus
The strategy is a long and rambling document running to nearly 200 pages. There is a lot of repetition, which gives the impression that it has been written by several people and hastily stitched together. It largely focuses on domestic buildings, which is understandable given that there are 28 million homes and just 1.7 million non-domestic buildings.
Much emphasis is given to the role of heat pumps in decarbonising our buildings, including an aspiration to phase out gas boilers by 2033 and oil-fired ones by 2026. The strategy folds in many other policies including the tightening up of minimum energy performance standards for non-domestic buildings that are rented out from the current EPC rating of E to B by 2030 and privately rented homes from an E to a C.
The strategy also includes proposals to upgrade as many other homes as possible to an EPC C by 2035 and fuel-poor homes by 2030 where practicable, affordable and cost-effective to do so. Most of the £3.9bn of funding announced as part of the strategy will be spent on retrofitting social housing, the homes of those on low incomes and public sector buildings.
Other measures include a proposal that mortgage lenders declare the energy performance of their property portfolios, with voluntary targets to improve these to an average C rating by 2030. There is also funding for financial institutions to develop green finance products.
There is a strong emphasis on the role of hydrogen, including reaching a strategic decision on whether to develop hydrogen as a fuel source by 2026. Conversely, there is surprisingly little emphasis on the role of fabric-first measures such as insulation. A table setting out the measures likely to be needed to decarbonise a range of different house types gives the impression that not much needs doing to bring these up to an EPC C rating.
Mixed reception from industry
The strategy has received a mixed reception from industry. Brian Berry, chief executive of the FMB who also leads on the CLC's RMI group, said the reaction from the group was one of "big disappointment" after a meeting to discuss the industry's response two days after the launch of the strategy.
>> Also read: Construction reacts to heat and buildings strategy
>> Building Talks net zero podcast launches first episode
The group includes the Builders Merchant Federation, the Glass and Glazing Federation, the National Federation of Builders plus academics and Trustmark. "It's not very well linked up with what we were calling for in our national retrofit strategy," Berry says.
The national retrofit strategy, published by the CLC calls for a four-phase approach starting off with underpinning capability – including endorsement by government, a slow start to a national retrofit programme ramping up to doing much of the work before winding down with a focus on the hardest to treat properties.
Berry's sentiment is echoed by Simon Rawlinson, head of strategic research and insight at Arcadis. "Had it incorporated more of the strategic, programmatic thinking that was outlined in the national retrofit strategy it would have potentially been really important from the point of view of creating visibility and structure around what is clearly a huge undertaking," he says.
Concern over heat pumps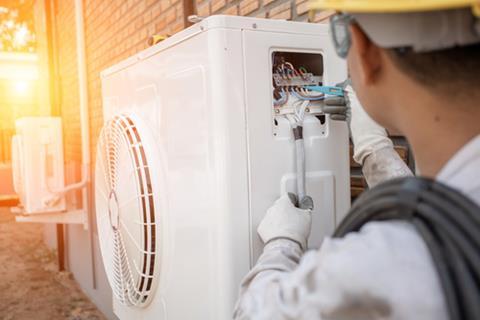 For Berry and the CLC RMI group the focus on heat pumps is a big concern. "There is a real concern the emphasis was all about heat pumps without consumers understanding that there is no point in having a heat pump if the building isn't insulated properly as it just won't deliver the result that you need," he says.
Alan Fogarty, the head of Cundall's sustainability group and a building services engineer by training, questions whether a heat pump could keep a home with an EPC rating of C sufficiently warm, as EPCs are a crude way of measuring a buildings energy performance. For example, the EPC calculation tool includes a default figure for air infiltration even though the home could be far leakier than indicated by the EPC rating and therefore use far more energy.
Ensuring a heat pump would keep some homes warm could be potentially an expensive exercise. "For the average person, where is the incentive?" Fogarty says. "You would have to upgrade the insulation significantly, which could be a £25,000 exercise. Then there is the additional cost of the heat pump on top of that. It's a lot of money."
The boiler upgrade scheme is limited to £450m, enough for 90,000 installations over three years, which falls far short of the 600,000 installations that the strategy says are needed each year by 2028.
To say a heat pump could become as cheap as a gas boiler is very ambitious

Rory Mathews, project manager for the Heat Pump Association
The idea is that this kickstarts the market in the same way feed-in tariffs boosted demand for renewables, bringing prices down. The strategy expects heat pump costs to reduce by 25%-50% by 2025, with parity with boilers by 2030. This aspiration is boosted by £60m of funding from the Net Zero Innovation Portfolio to make heat pumps smaller, easier to install and, in the words of the strategy, more "beautiful".
Rory Mathews, project manager for the Heat Pump Association, unsurprisingly welcomes the strategy but questions the cost reductions. "I think this is optimistic, to say a heat pump could become as cheap as a gas boiler is very ambitious."
Mathews says heat pumps are a mature technology as they have been used for space heating in Scandinavia for 40 years. He concedes that costs could come down on the installation side, which is roughly half the total cost.
"There are far fewer heat pump installers, which means there is less competition in the market," he says. The HPA is organising training courses through manufacturers to enable gas boiler installers to retrain as heat pump installers – the course lasts a week with interest at an all-time high.
Whole building approach
The strategy does say that a whole building approach is needed to decarbonisation to make sure this is cost effective. EPCs are the basis for this assessment but, as Fogarty says, they have shortcomings.
Tim Freeman, director of Energy Specifics, a specialist in energy efficiency assessments and upgrades who is working in partnership with Wates on a retrofitting service for social landlords has analysed the accuracy of EPCs. "We have done some data analysis of our assessments and find that only 15%-20% of properties have the right rating," he says.
Wates and Energy Specifics start off a social housing retrofit project with a PAS 2035:2019 assessment of the home to fully understand what interventions are needed. A PAS 2035 survey includes an energy performance report, a condition report, an occupation report and a retrofit assessment.
This sets out a retrofit plan for the property, which can be done immediately or over time depending on budgets. Not only is the process very thorough and property specific but is designed to avoid undesirable interactions such as insulation upgrades without controlled, adequate ventilation.
The PAS 2035 process dovetails with PAS 2030, which is a standard covering the installation, commissioning and handover of the work. PAS 2038:2021, which covers the assessment of non-domestic buildings was published in August.
The downside of PAS 2035 is the cost because of the time involved. Freeman is coy about the costs for commercial reasons but reckons that an assessment would cost £200 to £300 for the average home.
"PAS 2035 is expensive, but you get the right data and avoid the cost and consequences of poor-quality retrofit. We see this all the time," he says. The advantage of a PAS 2035 assessment is that it would pick up whether a home was suitable for a heat pump.
Because of this Freeman thinks it is likely that a PAS 2035 assessment could be made a condition of the boiler upgrade grant, particularly as other funding schemes including the Social Housing Decarbonisation Fund and Home Upgrade Grant require these. The results of the assessment could be used to penalise those who install a heat pump in a poorly insulated home.
An EPC is needed to qualify for the existing Renewable Heat Incentive (RHI), which provides a payment for every unit of renewable heat generated. If the EPC recommends loft or cavity wall insulation, this must be installed as a condition of the RHI.
A good start?
Despite acknowledging some shortcomings Freeman thinks the heat and buildings strategy is a good start. "You have got to start somewhere; it is a fiendishly complex equation that we have in front of us," he says.
"There are 24 million properties in the country. It's a framework, although without the real detail people were looking for."
There is an issue around what is practical and sellable in the market at the moment

Simon Rawlinson, Arcadis
He says that providing the detail is difficult at this early stage, for example BEIS need more data from heat pump installations to work out how to go forward.
For Rawlinson, sticks such as minimum EPC ratings before a house can be sold were too politically risky. "There is an issue around what is practical and sellable in the market at the moment that I think has had quite a strong influence on the final product," he says.
"That has probably led to the frustration in industry in that we know what a lot of the issues are and how they need to be addressed and then have to wait for the rest of the population to be brought up to speed with that, which doesn't perhaps align with our hopes and expectations."
The risk is that, by the time people accept that their homes must be retrofitted, it could be too late. "Setting the timescale out as far as possible was maybe politically and behaviorally astute but it leaves the industry with a bit of a challenge in terms of how to scale up to do this quickly when it comes," Rawlinson says.
"If we effectively start building a replacement market from 2030 onwards, things could get compressed very quickly if we find ourselves having to do some very complex replacement work just because of the amount of throughput that is required."
Given the realities of our political system, including the need to offer carrots rather than sticks, the chances are that it will be several years before the industry gets the retrofit strategy it was hoping for.
Is an EPC C rating good enough?
The heat and buildings strategy includes the ambition to upgrade as many homes as possible to an EPC C rating by 2035. Of the UK's 28 million homes, 17 million are below EPC C, with owner-occupied homes the most poorly performing; over 60% feature an EPC rating D or below.
Typically, an EPC C-rated home will feature reasonably well-insulated walls, loft and floor, double glazing, an efficient gas boiler and low energy lighting. However, there is no direct relationship between the fabric and other elements. For example, a home can be poorly insulated yet have a good EPC rating if it is fitted with a large PV array.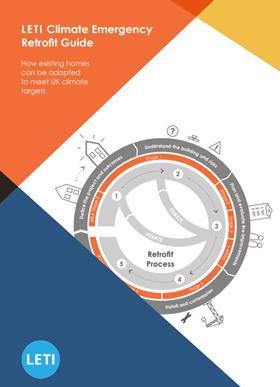 Because of this the London Energy Transformation Initiative (LETI), which published its Climate Emergency Retrofit Guide (pictured) two days after the launch of the heat and building strategy, eschews the use of EPCs as an energy performance measure. The LETI guide, which is very comprehensive and well laid out, says the energy used for space heating of a typical UK home can be reduced to from 130 kWh/m2/ year down to about 50 kWh/m2/year if best practice levels of retrofit are applied.
The guide sets out three levels of retrofit – constrained best practice, best practice and exemplar. The former is intended to be applied to heritage buildings and those with unfavourable form factors such as bungalows. Fabric performance for all three is uncompromising, the best practice standard is better than current building regulations for new homes and the exemplar standard is equivalent to EnerPHit – the Passivhaus standard for retrofit.
LETI says retrofitting to these standards is achievable in most cases, is necessary to reduce demand on the grid, which will be challenged by needed to supply zero carbon electricity for transport and to improve health and wellbeing. It adds that a "shallow retrofit" that reduces a home's space heating demand by 30% would mean little change to people's energy bills.
The issue with LETI's targets is the cost and disruption of the upgrades. The guide features several case studies including thermally upgrading a small two-bedroom Victorian terraced cottage of which the energy saving measures cost £79,000 and upgrading a four-storey home in Notting Hill from an EPC G to B which costs £109,000. These prices should reduce to some degree as the industry becomes more practiced at retrofit.
LETI acknowledges that the costs are high but says the costs of inaction are even greater. "Costs are expected to be shared between those able to pay - there are many who can, those who save on the bills, the infrastructure costs and the future health costs," says Chris Twinn, of Twinn Sustainability Innovation, who contributed to the guide.
The challenge is finding the large capital sums to fund improvement works. "To get from an E or D rating to an A will cost £60,000 to £70,000 a property," says Energy Specifics Tim Freeman, who works with Wates on social housing retrofit.
These homes are mostly upgraded to an EPC C standard. "Funding relies heavily on our clients, who are local authorities and registered providers, to filter the work they need to do for zero carbon amongst the budgets for planned maintenance. They can't afford that deep, full retrofit, to try and push it up to an EPC B or A," says Steve Jackson, strategy director for Wates Property Services. The only way to improve standards is a lot more government money, he adds.
The sums of money are beyond the budgets of many owner occupiers and those who can afford it are unlikely to tolerate the significant disruption of a deep retrofit coupled with uncertain returns.
So there needs to be a substantial change in the economics of retrofit to take it beyond the realms of the committed few into the mainstream.