Industry experts met recently to debate the problems that technology can solve – and the headaches that will have to be cured first

This summer, a clutch of industry experts came together at the Digital Futures and Managing Risks event, held by Building Live in association with Fenwick Elliott, to discuss digitalisation across construction. The speakers suggested that greater use of technology – from modular offsite construction and robotics to tablets on site – could form part of the solution to the industry's problems of low productivity and slim margins, as well helping to attract a new generation of recruits.
But if these benefits are to be realised, they said, the industry needs to think through a range of legal and practical issues that keep cropping up as barriers to success. Here are the 11 most important messages that emerged from the conference.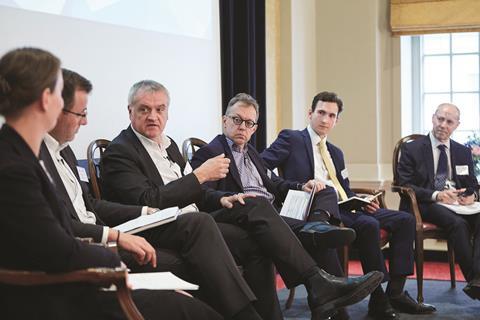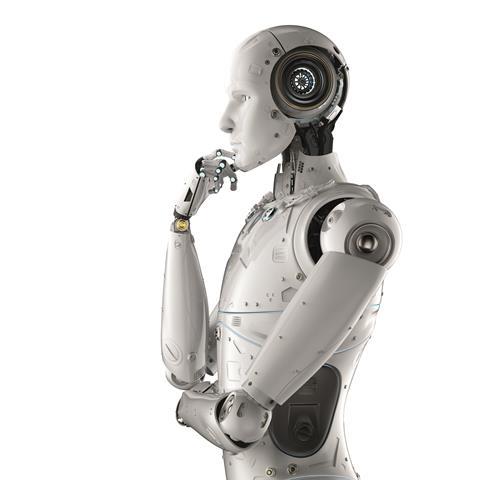 1. Questions of liability
Robotics, machine learning and AI could soon be a common part of the construction process, especially as modular construction becomes the prevailing method of building. This may well minimise defects and make construction safer and more efficient, but it raises a range of questions about liability.
"When a machine makes an error, for example, who is responsible?" asked keynote speaker Jonathan More, partner in law firm Fenwick Elliott. "Is it the people operating the equipment or those that developed the software? Who is responsible if the data that teaches self-learning robotics is encrypted wrongly or leads the robot to pick up bad habits?" Companies will have to take into account these factors when drafting contracts.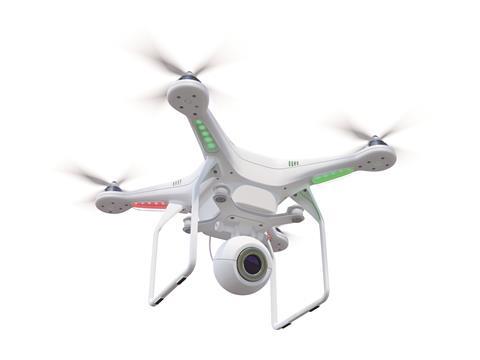 2. Handling data
As construction becomes more data-driven, with drones and robots collecting and processing information, the Data Protection Act will have an increasingly significant impact on construction activities. "Where is [data] stored? And who is responsible for companies using such technology complying with the act?" More said.
"If you're a start-up that has developed the equipment, you will want that information to enhance your product, but the client that has paid for it will also want to have it for their future use," he added. Construction contracts will need to cover who owns data and has access to it, how it is used and stored, who is responsible for it and who benefits from it.
3. Confidentiality and security
Then there is data that is collected inadvertently. "The purpose of a machine may be to collect data, but some information will also be picked up unintentionally," More said. "It will still be stored and somebody will still own it." Contracts will need to outline the confidentiality and licensing provisions around this information, and consider where this data eventually goes – whether back to the supplier of the machinery or to the contractor, for example.
It tends to hit the headlines when global social media providers experience a data breach, but similar leaks could happen in the construction world. "You need to make sure cybersecurity is properly covered in the contract and that responsibilities for that are clear," More said.
4. How and what to share
At the same time, there is huge potential for the industry to benefit from greater collaboration and data sharing. "There's no point in having a pool of data that is kept by one party to be used against others," More said.
"My view is that when it comes to data, contracts have to ensure and mandate that all data collected is shared by all." But he points out that there is a limit to what legal solutions can achieve on their own. "Collaborative contracts by themselves are not the answer – collaborative actions are, collaborative processes are."
5. Keeping up with the law
In addition to contractual issues, rapid technological developments will bring about changes to the law that construction companies will need to keep on top of if they are to avoid potentially committing criminal offences. A recent example is the raft of legislative changes brought in after a drone flying near a runway at Gatwick airport caused days of disruption – laws that are set to be updated in October to include rules about how close drones fitted with cameras can go to people, vehicles, buildings and congested places. "The possibilities drones offer in terms of site progress reports are great but, if you breach the rules, it's a criminal offence and you've got to be aware of that," More said.
6. Health and safety
A big advantage of more technologically advanced construction is the positive impact it could have on health and safety – given that modular fabrication in a highly controlled environment is likely to be much safer than on-site construction.
"On the other hand, if you bring machines and robotics on site, you get complex mobile machinery, which works very closely and often overlaps with traditional operators on site," More said. "So the risk is something that has to be considered – health and safety policies are required to be reviewed and revised to ensure safe interaction between humans and machines."
7. Digitising the public sector
As some buildings get more complicated and new typologies are introduced, digitalisation can help standardise the process to make it more efficient. "But to push that into the construction process, we need local authorities to start digitising the front end – the land and planning process," said Kate Ives, development director of Wates Residential South. "The public sector also needs to think about making technology part of its procurement policies, in a similar way as it did for social value."
She argued that the central government should mandate the use of technology in management by housing associations and that Homes England should start to integrate technological requirements in its procurement programmes.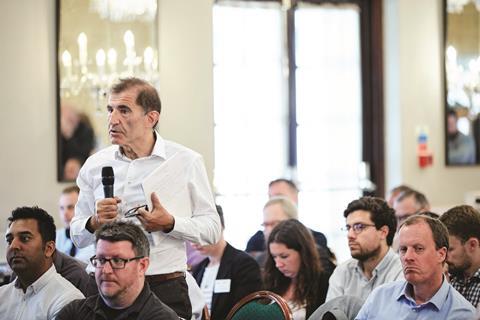 8. Early engagement
For Paul McNerney, director of core projects at Laing O'Rourke, contractors and consultants need to engage with digitalisation and its associated issues earlier in the construction process. "It's about clarity of roles, setting of expectations and the understanding of a clear set of deliverables," he said. "Most importantly, it's about giving certainty. Clients and investors are seeking certain outcomes and digitalisation can allow that to happen."
9. Changing how we work
When the benefits of digitalisation are not visible, said Dale Sinclair, Aecom's director of technical practice, it is because technology is being simply tagged on to traditional ways of designing buildings. "We're using these brilliant digital tools but we still don't design holistically," he said, pointing out that 2D drawings are still used when most work should now be done in 3D. "You have to transform how you design."
As an example, he pointed to the use of digital libraries and configurators in 3D design. "If you take a simple thing like a stair – there are 150-plus decisions just in designing it. If you can look at the complexity of decision-making that can be done using digital tools, you can start to transform the design process."
10. Managing differently
Construction is traditionally run on a monthly cycle through the contract review process, said McNerney, but technology offers opportunities to switch to a daily monitoring process, in which labour, plant, materials and performance are tracked in real time, allowing quick and early interventions when problems occur.
Another blocker to progress, Sinclair said, is the tendency for construction professionals to think in terms of projects. "I'm pretty sure that everyone in this room has been delivering projects for their whole career, so the big shift for us is move away from to thinking in terms of products and programmes – to step back and think, well, if I'm using digital libraries, how can I do those sector-wide or client-wide?"
11. Investment
Will Waller, head of market intelligence at Arcadis, pointed out that confidence from investors in the industry is low at the moment, given a number of significant insolvencies over the past couple of years, which makes it difficult to invest in digitalisation. "So a major question is, how do you make the whole sector more investable?" he asked.
He pointed to a paradox in answering this question. "One answer to that is greater predictability, to which part of the solution is, of course, digital tools." The industry cannot experiment with technology in the way that Silicon Valley tech firms do, he pointed out, where so many new ventures fail and that is taken for granted. He thinks the solution is putting the customer experience as a benefit of digitalisation at the heart of these changes.
"In a process where all parties can come together and work in a digital environment, where the design is demonstrated to be accurate and that can be tested, and there is no discussion or argument as to whether we are on programme – it's simply factual – all parties can move forward with confidence," he said.