A new model of transport is set to change the city as we know it. But how will electric-powered private-hire driverless cars change the way in which we design buildings and utilise land?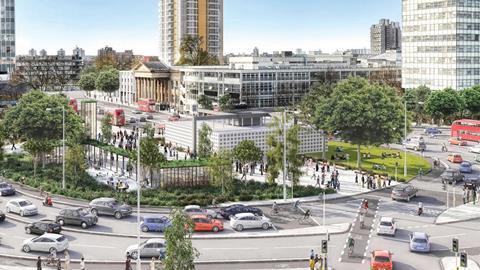 Read more on electric-powered private-hire driverless cars and their potential impact on the public realm here
CAVs offer the biggest opportunity to redesign our urban environment since the invention of the motor car itself. Like the internet and mobile phones, if implemented wisely it can be a force for enormous good. But it represents a retrofit rather than a reinvention. The car was created to meet 20th-century problems, constraints and aspirations. Will the cities of the 21st century choose to rely on an upgrade of a 20th-century solution when – in the same way the first combustible engines rejected rather than adapted the horse and cart – they could come up with brand-new solutions of their own?
"Because these vehicles will ultimately be allowed to travel at high rates of speed, suburban sprawl can easily extend for 100 miles or more"

Kinder Baumgardner, SWA
"The disruption caused by CAV could have extreme cannibalistic consequences […] CAVs have the potential to seriously undermine existing mass transit models"

Simon Rawlinson, Arcadis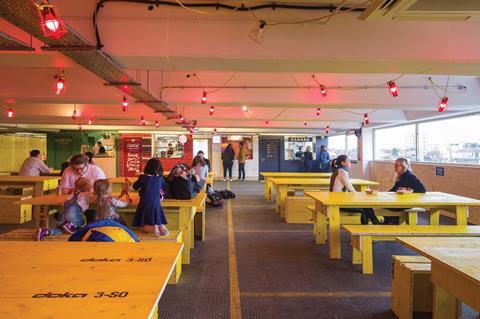 Buildings and land use
According to Urbed director David Rudlin, one of the biggest challenges of any development is parking – and "the denser a project is, the more onerous an issue the parking becomes". A CAV model whereby cars are hired for journeys to and from the city centre without a need to park would remove this pressure – as an undoubted "positive consequence", he points out.
The conversion of inner-city car parks to other uses is one of the most obvious examples of land reassembly likely to be prompted by the CAV revolution. But that transformation may play out differently according to location.
Rawlinson says: "In London land is expensive and the city enjoys a comprehensive public transport network, so land is rarely allocated for car parks in the centre. However, in Birmingham or Manchester driving is the dominant means of getting to work so the high propensity of parking structures will provide multiple opportunities for repurposed use. This would also be the case in many Asian cities where you often have tall buildings built on top of podium parking structures."
What might these former car parks become? Housing is an obvious choice. As SWA's Kinder Baumgardner says: "In New York or London, there is a ready and willing residential occupant waiting to move into any parking garage redeveloped as the next cool residential building […] especially if it can be had for a bit less money."
However, while Rawlinson believes driverless cars offer a "potential for a space dividend", he points out that the potential for reuse has its limits: "You can't turn a basement car park into housing."
The scope for reuse is perhaps greatest in the US, as the car is more deeply rooted in the country's culture. But the sheer amount of land that could be released could create a dystopian outcome. Baumgardner says: "About 25% of the city blocks in downtown Houston are dominated by garages or surface parking. Some of that will be converted to housing and other uses, but it would take well over 100 years for the country to build its way out of what will be unused parking infrastructure; the population can't grow fast enough to find a use for these lands.
"As a result we are going to have feral lands in the heart of robust and innovative cities […] A great rewilding of the American city is the likely outcome."
Where the US and UK might chart a similar land reassembly path – in spirit if not in scale – is in the regenerative impact of CAV on suburbia. According to Baumgardner, "Because these vehicles will ultimately be allowed to travel at high rates of speed, suburban sprawl can easily extend for 100 miles or more beyond the city core. Home-owners will have more choice as to where they live and where they work."
Rudlin points out that cities such as Cambridge cannot add any more traffic or density to their centres so are now developing on their edges.
He speculates that suburban "car barns" dotted on the edges of a hypothetical city could act as driverless car depots from which passengers are shuttled into the city centre in a similar way to how park and ride facilities work today.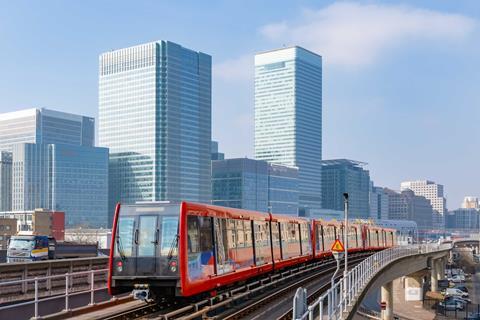 Public transport
One area of city infrastructure that could be negatively affected by CAVs is public transport. The most likely casualties are buses, as they share surface space with cars and are not protected by fixed infrastructure in the way that tubes or trains are. Arcadis' Simon Rawlinson says cities need to be prepared for this and "step up" to the potential impact of driverless cars on public transit.
"The disruption caused by CAV could have extreme cannibalistic consequences. In the same way that we have seen Uber pose a threat to existing private hire practices, CAVs have the potential to seriously undermine existing mass transit models," he says.
"But it's a threat which isn't yet being taken seriously. TfL makes great play about healthy streets and walkable cities but is utterly silent about what impact driverless cars may have on achieving these ambitions."
SWA's Kinder Baumgardner sees the erosion of public transport as inevitable. "The same natural human responses that pushed people out of trains and into automobiles will push us into autonomous vehicles."
However, Rawlinson suggests CAV technology could be harnessed by public transport as an asset rather than a threat. "It's simple economics that if you increase convenience and reduce costs, you make a product more desirable. Removing drivers and their salaries from taxis reduces their operating costs by around 50% – savings that could just as easily be realised by public transport as by private hire.
"All TfL's growth projections are based on fixed infrastructure. But the question is: is the CAV model solely applied to private entrepreneurial enterprises like Uber or is it embraced by public utilities that run buses and trains? If it's the latter then it could make public transport cheaper, more customised and thereby more attractive."
While strained industrial relations make the full automation of London's underground system a managerial sore point, automation has already been discreetly introduced to much of the network and the technology exists to extend it further. Fully automated subway systems have already been introduced in Vancouver, Seoul and Hong Kong, and driverless buses trialled in the UK, Sweden and California.
But transport expert and former London mayoral candidate Christian Wolmar is far from convinced that CAVs pose a credible risk to public transport at all. "For a whole host of social, technological and legal reasons, the driverless car is a dangerous fantasy. The problems faced by our public transport systems have countless low tech solutions […] ranging from congestion charging and pedestrianisation to new light rail systems and better traffic light control. The problem in every city is too many cars chasing too little space. Removing cars, rather than drivers, is the solution."