Specialist pipework is used for upgrading the heating system at the Archbishop of Canterbury's old abode, while floor preparation products helped to create a professional floor finish at St John's Hall in Cornwall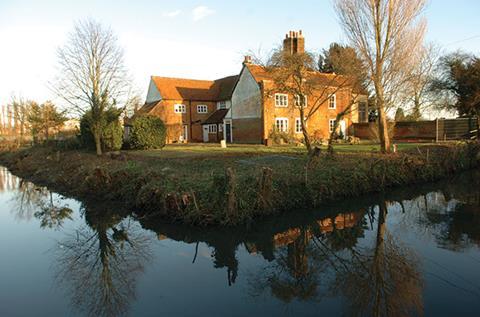 Biomass heating
Specialist pipe work technology from Flexenergy has been used to upgrade the heating system at Headstone Manor, a 14th century moated manor house which was formerly the home of the Archbishop of Canterbury. The old system had fallen into disrepair, was expensive to run and underperforming. With no natural gas supply to the site, biomass boilers and a district heating network appealed to the council's sustainable aspirations, which was made more appealing by the government's Renewable Heat Incentive scheme.
Flexenergy
www.flexenergy.co.uk
Movers and Makers
Improved sales for building boards manufacturer Fermacell in the UK are leading to growth in several of the group's factories. This growth in demand for Fermacell products means the group is now increasing production at its existing factories in Germany and the Netherlands and its newest factory in Spain where employees are working hard to keep up with orders. The UK sales operation of Europe's largest supplier of gypsum fibre board marked a record increase in metres-squared volume in 2015 over 2014 due to an optimum mix of factors.
Bedrock Tiles has launched a guide covering the subjects Bedrock found themselves consulting about with their clients on a daily basis. A Book about Tiles includes technical information throughout including chapters that cover thin tiles, sustainability, large format tiles and more. The book looks at different aspects of tiles, from specifying legally in commercial buildings to the correct methods of installation.
A guide for flexible, acoustic canopies and baffles has been published by Armstrong. The 56-page A4 guide explains that canopies and baffles can help create a more sustainable interior, contributing to improved indoor air quality and acoustics, and supporting high-mass, low-energy construction. The brochure states how product variety is backed by service support including consultations with specifiers or main contractors, supply of BIM and production of CAD drawings bespoke to the project, which are then used to engineer a production schedule and logistics plan, and on-site guidance and post-installation review if required.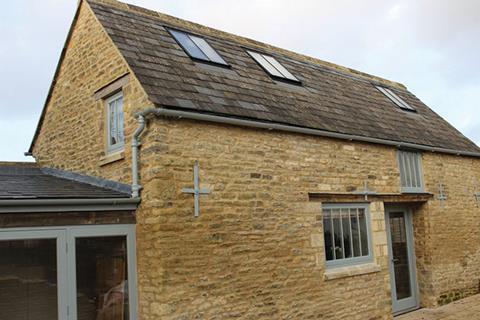 Rooflight
The Lumen Conservation Rooflight has been specified for renovation works at a grade II-listed property in Cirencester. The building had been severely damaged by fire and the roof was rebuilt under the strict supervision of English Heritage and the local conservation officer, to ensure that the integrity of the building remained true to its historic past. The company claims their product was chosen as it authentically replicates a traditional Victorian design, and is specifically designed for installation in period properties, such as this one.
Lumen
www.lumenrooflight.com
Flat roofing insulation
Celotex has launched new flat roofing insulation solutions. The new range comprises three products; Celotex Crown-Bond, Crown-Up and Crown-Fix. The new flat roofing solutions have been created in conjunction with contractors, installers and distributors. The company claims that as it was developed and rigorously tested for an 18-month period prior to its launch, the range is of the highest standard, while giving installers a solution to meet their needs.
Celotex
www.celotex.co.uk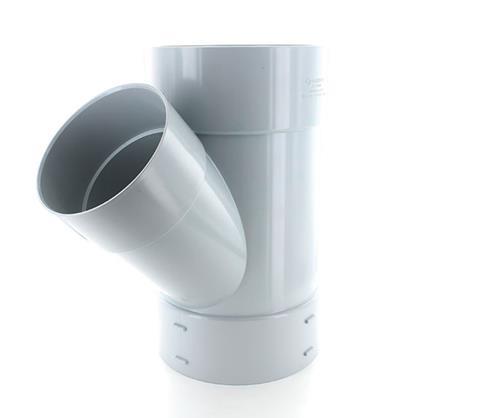 Soil system
Marley Plumbing & Drainage has expanded its solvent soil range with new 160mm fittings and pipe. This new offering strengthens Marley's existing commercial portfolio which includes its HDPE (high-density polyethylene system) and dBlue acoustic soil systems, which have been manufactured to withstand the high daily usage commercial properties entail and for easier handling on site. The company says that due to the new fittings, the solvent soil range can be configured to suit the needs of a project.
Marley Plumbing & Drainage
www.marleyplumbinganddrainage.com
Energy meters
Schneider Electric has announced the launch of its Acti 9 iEM2100 range of energy series meters for commercial, industrial and residential applications. The Acti 9 iEM2100 series offers a range of single-phase DIN rail-mounted energy meters for both sub-billing and cost allocation. Combined with communication systems, like Smart Link, the company claims the new range of meters makes it easy to integrate electrical distribution measurements into customers' energy management systems.
Schneider Electric
www.schneider-electric.com
Ventilation systems
Ventilation equipment specialists, Salda, has developed a range of air handling units: the Smarty range. The Salda Smarty range of air handling units have efficient cross-flow heat exchanges and are suitable for ventilation of premises including houses and apartments over 21,000ft2. The units meet the stringent principles of passive house, an energy efficiency standard to achieve ultra-low energy buildings.
Salda
www.salda.it
Render coating
A new protective render coating from Saint-Gobain Weber has been given to the clubhouse of the Walsall Wood Football Club, as part of a major interior and exterior refurbishment. Saint-Gobain's flexirend highbuild has been used in an effort to rejuvenate the tired appearance of this club facility into a smart and welcoming pre and post-match venue. The company claims their product was chosen as it is perfect for the decoration of old and new surfaces and can be applied to exterior and interior surfaces.
Saint-Gobain Wber
www.netweber.co.uk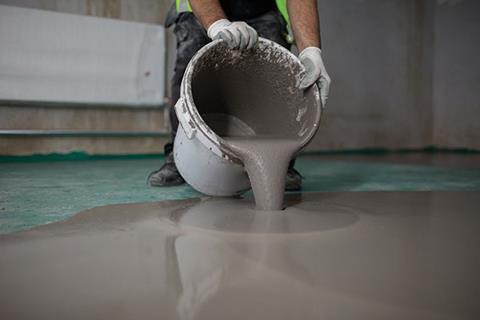 Resin flooring
A range of floor preparation products from F. Ball and Co have been used to create a durable, professional floor finish at St John's Hall in Penzance, Cornwall, as part of a major refurbishment project. F. Ball's Stopgap 1200 Pro smoothing underlayment was used to create a smooth surface for the installation of new carpet floorcoverings. The company says the Stopgap range was used as it has a drying time of three hours, compared to sand / cement screeds, which normally take at least one day to dry per millimetre of thickness.
F. Ball and Co
www.f-ball.co.uk
To see more refurbishment products, visit Ecobuild on 8-10 March at London's ExCeL.
Book your free place at www.ecobuild.co.uk