Ahead of Ecobuild, a panel of experts gathered to discuss how to bring about a national retrofitting programme to make the nation's existing building stock carbon neutral
The Panel:
Tom Broughton, Brand Director, Building & Ecobuild (chair)
Gary Devaney, Chairman, LABC Warranty
Paul Everall, Chief Executive, LABC
Ashley Powell, Business Development Manager, Breyer Group
Howard Jones, Business Development Manager, Connect Property Services
Nigel Ingram, Director of Development and Property, Joseph Rowntree Foundation
Professor Anne Power, Professor of Social Policy, London School of Economics,
Lord Richard Best, President, Local Government Association
Neil Cutland, Director, Cutland Consulting
Leonie Cooper, Consultant, Sustainable Homes
Tony Millichap, Technical Manager, Kingspan Insulation
Click here to download the full article in PDF form.
If you haven't registered for Ecobuild already, simply visit www.ecobuild.co.uk/register and complete the short form.
---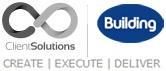 Produced by Client Solutions.
If you'd like to do a project with Building please contact Oliver Hughes in the Client Solutions team on 020 7560 4228 or email oliver.hughes@ubm.com.