We need to overhaul EU procurement processes which are slow, inefficient and expensive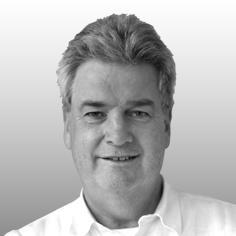 Over the last year the Housing Forum has done some interesting preliminary work in a series of 'Intelligent Procurement' regional seminars. Attendance was drawn from the Housing Forum's cross sector membership: local authorities, housing associations, contractors, suppliers and consultants. I attended two of the four seminars and found myself among delegates who were in the thick of either buying or selling goods and services in the public sector – experienced and responsible professionals.
On both occasions I asked whether the processes they were asked to follow, balancing the costs and benefits, added value to their job. The answer was a resounding and near unanimous NO! The sole exception? – a highly experienced procurement manager who admitted using his judgement to know when to dispense with what he regarded as needless EU procurement process without fear of repercussions. Aha!
At the Housing Forum we have come across various examples of the difficulties faced by procurement managers, such as:
One local authority procurement with a total resource cost (combined bidders' and promoters') that came to more than the total value of the work on offer.
The young procurement manager who asked for advice at a Housing Forum 'i-Procurement' seminar having allowed 80 firms onto a framework before realising there would not be enough work to go around.
Framework arrangements that are ignored, subverted or abandoned altogether, rendering the cost of procurement a complete waste for both promoters and tenderers.
Local authorities are limbering up to re-enter the world of housing procurement in a big way for the first time since Margaret Thatcher stopped them in the eighties
I'm told that more OJEU procedure notices emanate from the UK than from all the rest of the EU put together. I have a plate tectonic metaphor to explain the dizzying pinnacles of OJEU madness being forced ever upwards in the UK; the European commercial culture plate (liberal economic policy and social order) is crashing against the Anglo Saxon plate (litigious contractual dispute and fierce competition) forcing sky high costs ever upwards.
The time is right to do something about this. Local authorities are limbering up to re-enter the world of housing procurement in a big way for the first time since Margaret Thatcher stopped them in the eighties. Housing associations are struggling to come to terms with a much more commercial world – rents at 80% of market and grant below 20%. They need to learn how to be commercially successful businesses with a social purpose.
The EU plans to issue a new directive overhauling public procurement and the government will shortly embark on a public consultation prior to framing its response. This represents a crucial opportunity for the industry to suggest how processes can be improved. I'm told we failed to take advantage of the last time the UK had the opportunity of a procurement consultation (directive 2004/18), responding with an intransigent loyalty to the overly elaborate procurement routes with which we are all depressingly familiar and which result in the UK being the largest EU public procurer by far — and the slowest, most inefficient and expensive.
I intend asking my colleagues at the Housing Forum who represent buyers and sellers from all sectors, how we can construct an approach and a business culture capable of demonstrating fairness and best value, eliminating discrimination and which is sufficiently accessible and affordable to encourage SME's participation. You would not believe that these are all intended outcomes of the OJEU procedure – almost universally confounded by current practice.
If we succeed I look forward to returning to these pages to tell you about it. In particular I'm looking for alternatives to the dreadfully expensive and unreliable framework tenders where far too many firms get through a pre-qualification process to face a competitive environment amongst such numbers that there cannot be much value added for the cost of the procurement process. All frame, and no work, as one of my colleagues notably quipped.
Ben Derbyshire is managing partner of HTA Design