The CPA's Noble Francis on George Osborne final budget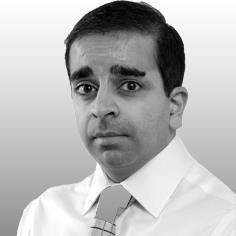 It's easy to be cynical every time there is a Budget, especially a Budget just 50 days before an election, but thechancellor came up with a couple of things that should have a positive boost for the industry.
The housing market has slowed over the last six months and, in response, the chancellor announced the Help to Buy ISA. In the short-term this will act as a confidence boost. Furthermore, in the medium-term, it should directly increase effective demand in the market.
While [the Help to Buy ISA is] not a game changer, it is another in a series of boosts we've seen to the housing market over the past couple of years
Under the Help to Buy ISA, for every £200 per month that a potential homeowner saves towards a deposit, the government will give £50 per month up to a maximum of £3,000. It will only be available from Autumn and for homes to a maximum value of £250,000 outside of London and £450,000 in the capital. While not a game changer, it is another in a series of boosts we've seen to the housing market over the past couple of years and should encourage potential homeowners and housebuilders that government is willing to do its utmost underpin demand and ensure that the housing market remains relatively buoyant. In the medium-term, once those taking up the scheme have had a chance to build up the deposit, it will enable potential new homeowners who either previously couldn't have afforded to buy, or at the very least, bring forward new home buyers.
The other key boost was to infrastructure. With a long-term National Infrastructure Plan in place, there isn't really room for politicians to announce things out of the blue but, unsurprisingly, that doesn't stop them. The chancellor announced a new ambition that ultrafast broadband of at least 100 Megabits per second (Mbps) would be available to nearly all of the UK, although no date was mentioned for this. In addition, he also announced Transport for the North, which will set out a Northern Transport Strategy in an attempt to boost his concept of a "northern Powerhouse". While it includes nothing concrete at the moment, the strategy will include HS3 and a variety of other projects as government seeks to boost the state of infrastructure outside of the M25.
Overall, given that we are just coming up to an election, it was about as good as it could have been with a couple of key measures that should be of benefit to UK construction and the economy. And not just for London.
Noble Francis is economics director at the Construction Products Association