Housebuilder says planning system is improving in trading statement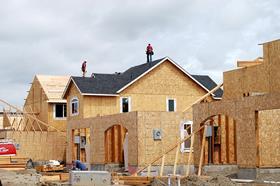 Housebuilder Henry Boot has said the government's overhaul of the planning system is starting to have a positive impact on the housing market.
In a trading statement this morning the listed firm said: "The streamlining of planning regulations continues to produce a more certain and consistent decision-making process which is a marked improvement on the earlier system."
Henry Boot also said its construction division was on course to marginally exceed targeted turnover for the full financial year, which ends on 31 December, while the division's profit would be as expected.
The firm also published an update on its pipeline for the period 1 July to 11 November:
Seven new sites were acquired in the period, taking Henry Boot's total land holdings to 9,700 acres.
Two sites were sold, while the firm agreed terms to sell a further seven sites, a number of which should conclude before the year end.
The firm gained planning permission or 'minded to grant' approvals on eight sites for 1,735 plots during the period.
Eight applications totalling 2,440 plots are currently at appeals.
The firm has undetermined applications on 24 sites totalling 6,131 plots.