Contractor says market is recovering but posts profit and revenue falls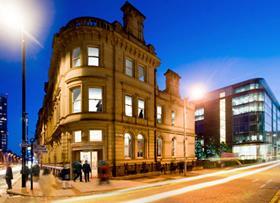 Contractor Henry Boot has hailed a "nascent recovery" in the housing market, despite posting a drop in profit and revenue.
The firm's pre-tax profit fell 14% to £13.9m for the financial year ending 31 December 2012, down from £16.1m the previous year. Revenue fell 10% to £103.1m from £114.6m.
But chairman John Brown said the firm had seen an "upturn in the construction market during the first few months of 2013".
Chairman John Brown said: "We have made a strong start to 2013 across all our businesses. Plant and construction activity is ahead of 2012.
"We have geared up our balance sheet to take advantage of the nascent recovery, investing in the business opportunities that will generate growing shareholder returns into the future."