The reduction in housing association rental income won't be as hard-hitting if associations keep their cool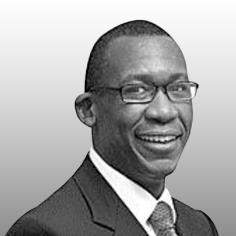 If you didn't know that housing associations have been around for in excess of 150 years having thrived under many different political regimes, you might be forgiven for thinking that the stability budget announced in July 2015, and its 1% reduction in housing association rental income, will sound the death knell for many.
This is not the case, these are resilient and adaptable organisations. However, what the stability budget has done is to throw the cat amongst the pigeons, creating a discussion within the housing association sector which could be as fractious and polarising as the current Labour leadership contest.
In the right corner and arguably the new conservative pin-up, is Genesis Housing Group, a large London-based association. They have broken cover and declared themselves free marketeers, prepared to house anyone who will pay, on the basis that any new home makes a difference to the housing crisis.
In the left corner are some associations who will fight in the trenches to preserve the principles of social housing.
Then there are the many who are now asking themselves fundamental questions about their mission and purpose. I quite like the Southern Housing Group position, which is to reframe their mission as a business with social objectives. Part of their group is Samuel Lewis Housing Trust, one of the grand old philanthropic housing associations, so they've seen it all before.
The problem for housing development is that while associations have this debate, model the impact of the budget on their businesses and decide whether to spend money on community development or new homes, they've put the brakes on immediate plans for growth. This stalls the momentum that had been generated at the end of the last government-funded Affordable Homes Programme, and at worst, could create a hiatus in home building and a fundamental loss in capacity for new development.
I don't believe this need be the outcome if the sector is smart and government is smarter still. The sector is financially strong, but will be understandably cautious in the face of the uncertain environment that has been created.
There needs to be a new settlement or deal with the sector and this needs to happen sooner rather than later. The sector needs to decide what its offer is and where the common ground lies with the policy agenda. Adapting, while remaining true to its roots. Creating new partnerships, which share risks but also share rewards, could play a key role in this new landscape.
We are working with Morgan Sindall Investments who are keen to develop and invest in supported living accommodation through its joint venture, HB Villages, and want high-quality housing association managers. Other developers will be interested in different types of joint ventures.
So, as we head into summer and a period of intense financial modelling by associations, my message to the sector is adjust your plans but don't panic, and to developers, now is your opportunity to show what partnerships and relationships you can build.
My view is that if you stay calm, and government listens, it won't be quite as bad as the first reactions would suggest.
Steve Douglas is a Partner at Altair, who are now also acting as advisers to a range of developers including Morgan Sindall Investments Limited