Sir David Higgins' appointment to HS2 is the clearest signal yet that the project will leave the sidings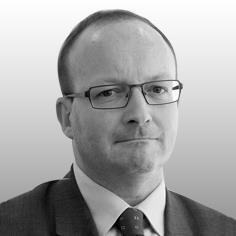 Hands up who thought the 2012 Olympics and Paralympics were a waste of money? Alright, about five of you. A massive factor in the Olympics being built on time and budget - and to near-universal acclaim - was the stewardship of Sir David Higgins as chief executive of the Olympic Delivery Authority.
Now, after a spell in charge of Network Rail, he has been picked to steer possibly an even greater behemoth: the ironically titled High Speed 2. It is probably the clearest signal yet that the controversial project will finally leave the sidings.
Why? Other than reincarnating Isambard Kingdom Brunel, the government could not have chosen a more heavyweight candidate to bang heads together, keep a tight rein on costs and timetabling and, crucially, sell the £50bn-ish project to a sceptical public and capricious politicians. Equally, Sir David would not have grabbed the poison chalice if he wasn't sure it was going to go ahead, notwithstanding shadow chancellor Ed Balls casting doubt on Labour's commitment to the link (which it proposed).
The Australian's CV could not have been more tailormade for HS2
The Australian's CV could not have been more tailormade for HS2. While chief executive of Lend Lease Corporation he led the building of the 2000 Sydney Olympics Park and then the UK's giant Bluewater shopping centre in Kent. He led English Partnerships, the development agency. The London Olympics involved every element of planning, value-engineering, infrastructure and political juggling… and something of a fixed deadline. Network Rail obviously requires a deep knowledge of the railways and political machinations.
HS2's much more clearly a runner now - despite the flurry of comical and conflicting "research" on whether or not this vital enterprise represents good value or not. A pity someone of similar calibre couldn't run Britain's energy policy …
Alastair Stewart is a construction analyst at Progressive Research. Follow Alastair on Twitter @BuildInsight