After 30 years heading Persimmon, John White was never likely to spend his retirement at home in his slippers. But few expected him to take the helm at troubled retirement housebuilder McCarthy & Stone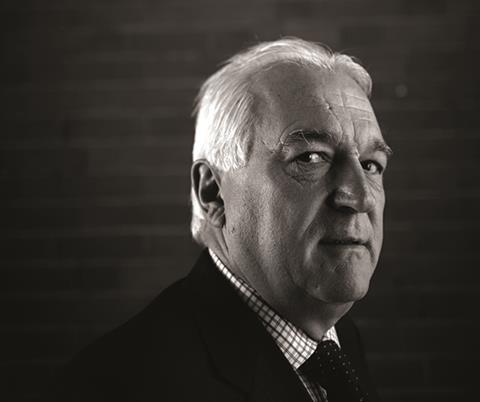 In over 30 years at housebuilder Persimmon until his retirement in 2010, John White steered the creation of one of the most efficient money-making machines in the housing sector. So it was a surprise when White, last September, turned up as chairman of retirement housebuilder McCarthy & Stone, a firm, it is fair to say, that does not currently enjoy the same reputation.
"To be honest, when I first entered discussions [with McCarthy & Stone]," - and it is clear White is choosing his words carefully - "I was a little indifferent, and it was partly because I wasn't sure it was the kind of business that would excite me."
A look at its most recent accounts, to August 2013, may explain why: it made a £11.8m loss. "It was natural I'd come back [to the industry], but probably not many people would have bet it'd be with McCarthy & Stone. But the truth is it has become a more exciting proposition the more I've found out about it."
There's no doubt his decision to join the £310m turnover firm in September last year, hot on the heels of a re-financing of its £500m debt pile, spells major changes at the firm. One of the most respected figures in the industry, Northampton-born White is genial and relaxed, but has a reputation as a tough operator who knows how to get what he wants. Certainly within eight weeks of his arrival, the previous McCarthy & Stone chief executive, Mark Elliott, was out on his ear ("We needed someone with a different skills set"), and a strategic review of the entire business was instigated. "McCarthy & Stone was a company that was revered among housebuilders. It had lost its way for a variety of reasons. It has been a bit of a sleeping giant."
Now, with that strategic review nearing completion, White has a clear idea of how he intends to reinstate McCarthy & Stone's reputation, and where the business is headed. But with the firm's new owners looking to an exit within three to five years, it is clear he has his work cut out to get the business in shape.
There will be quite significant cultural change at mccarthy & stone when we get this business going right
McCarthy & Stone was hit particularly hard by the recession. A bank-financed £1.1bn leveraged buy-out in 2006 left it completely exposed as the market tanked in 2008, putting it quickly in the hands of its creditors, a consortium of banks led by Lloyds HBoS. This is a fate it shared with a number of others in the sector - including Countryside, Crest Nicholson and Keepmoat. But whereas Crest quickly emerged with a thriving operational business, eventually floating last spring, McCarthy & Stone has not been so quick to recover. White is loathe to speculate on decisions taken before his appointment, but it's clear he feels the firm did not react quickly enough to the downturn, comparing it with the "dramatic" action taken by him at Persimmon. "Without doubt, McCarthy & Stone ended up heavily indebted at absolutely the wrong time. I don't know enough about it to say whether they took enough action at that time, but you have to question what they did."
Efficiency drive
White says the business now is far too dominated from its Bournemouth head office, something he is taking immediate action to change. This move is likely to see up to 90 job losses, with the firm's five regional businesses given far more autonomy and control. "I'm keen for the centre to provide support, but the centre has actually been restricting the regions' ability to react to the market. There's a lot of things that then get bogged down in the central organisation. So I want to release the regions from that. We need to act more quickly, we need to up the pace."
Creating a more reactive business will be prioritised alongside a drive to make a quicker return on its capital - the kind of business efficiency that Persimmon was famed for. He admits that some of the larger housebuilders turn their capital at four times the rate McCarthy & Stone has in recent times, "that's got to improve," he said.
McCarthy & Stone's suppliers may also find life getting a bit tougher. Alongside the other changes, White is instituting a review of procurement in order that the firm can build its homes far more cheaply. This drive is already yielding results by cutting contract terms by 10, 15 or even 20%. There is clearly a degree of bemusement on his part that the firm has not already attempted to drive these savings. "It partially indicates we perhaps weren't buying too cleverly originally… We're now making good headway in using our procurement muscle to get good price, good service, good quality of materials - without reducing the quality of the product."
McCarthy & Stone's product will also change, with White keen to drive the firm's stated aim of attracting younger purchasers with new products more quickly through the business. But he says the wider point encompassing all these changes is cultural change. White is adamant the technical, planning and land buying expertise in the firm is second to none, with specialist knowledge of the retirement sector that is irreplaceable. However, the business will have to become more entrepreneurial. "There will be quite significant cultural change at MS when we get this business going right.
"It's [about staff] wanting to make decisions because you can have an impact. I've seen very good people who don't actually stand up and be counted because they've been knocked back so many times."
And if someone has to implement major change, you would bet on White to pull it off. White started work as a bricklaying apprentice at age 15, while pursuing his beloved rugby union at the weekends. He had just started playing for Northampton Saints when, at 27, he badly injured his knee. This coincided with him joining Persimmon. "I just channelled all my efforts into work." Ultimately he stayed at the firm for 30 years, rising to chief executive and chairman before his retirement in 2010. He always knew he would come back to work. "Where I was going to come back I had no idea, but I knew I didn't want to sit with my slippers on at home - I'm not that sort of person."
Which is good news, given that White's non-exec role is pretty much full time at the moment - though he says this should reduce once the strategic review is complete.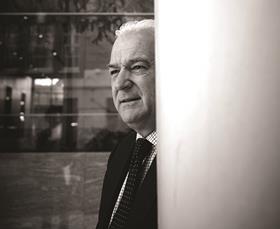 Given the current housing market, it will come as no surprise to learn that White believes McCarthy & Stone is in a position to grow strongly, using the £160m loan facility negotiated in its 2013 re-financing. The firm is due to invest £1.5bn over the next four years, growing the company initially from the 1,500 homes it built in the year to August 2013, back to its historical peak of just under 2,600 homes, seen in 2006/07, in the "medium term". However, White doesn't see this as the limit of his ambition. "It's not a ceiling. Beyond that, whether it's 3,000 or more will depend on a number of things, including government support for the sector, but we've certainly got the ability to do that."
McCarthy & Stone has a national presence, split into just five regions, so White says the growth can be achieved quickly by "filling in the gaps" with the opening of upto five regional businesses in the next three to five years. He will not attempt, though, to open any new offices this yearwhile the restructuring beds in.
A trading update published this week has shown the first fruits of his efforts, with completed sales for the six months to January up 30%, and revenue up 50%. For the 2014 financial year as a whole, White thinks McCarthy & Stone will build up to 1,800 homes, show 20% revenue growth and return to profit.
The re-financing of McCarthy & Stone, completed in August last year, left a group of four firms - TPG, Goldman Sachs, Anchorage and SVP - owning more than 50% of the business. Previously the firm's progress had been hampered not only by debt, but by the fact the ownership was split between more than 20 separate financial institutions. With White's appointment being followed by the hire of a former Barratt group board director, Clive Fenton, and other non-execs with experience on major listed firms, I suggest to him it looks like McCarthy & Stone's owners are planning to float the firm on the stock exchange. "You couldn't deny that, could you? The way we've shaped our board and our business," White admits. However, he maintains all options for that exit remain on the table. "The main focus has got to be getting the firm into shape. It depends how quickly we achieve that."
After leaving Persimmon, White said he was relieved to be escaping the corporate governance "frustrations" - in his words - of running a listed firm. So why did he accept the McCarthy & Stone job if a flotation was on the cards? "Obviously the potential routes to exit mean I might end up the chairman of a quoted company. I thought about that carefully, I'm quite prepared to do that. I realised I'd built up a hell of a lot of expertise and experience. I felt it'd be silly not to apply that for a bit longer while I'm relatively fit."